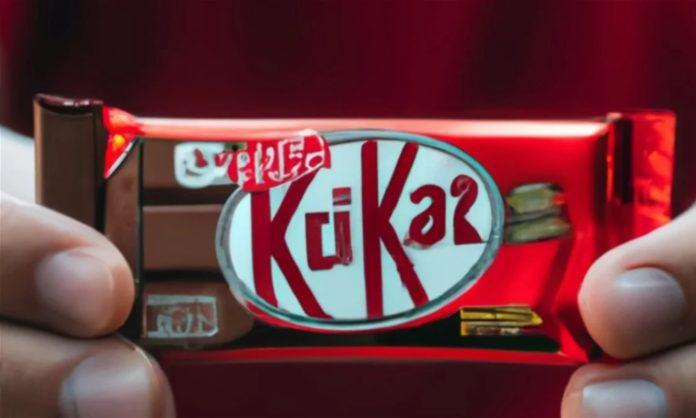 There's nothing quite like a KitKat bar, period. Kit Kat is probably the elitist chocolate out there in the world. It gives you a much-needed break, does it not? See what I did there?  Anyways, KitKat is quite popular, and maybe it is because of its crispy wafers to its creamy chocolatey goodness but I think it's not just the taste, it's the iconic ads that have become ingrained in popular culture.
With its catchy slogan "Have a break. Have a Kit Kat," the brand has created some of the most memorable and humorous commercials of all time. But this time, the ad makers have also taken a break.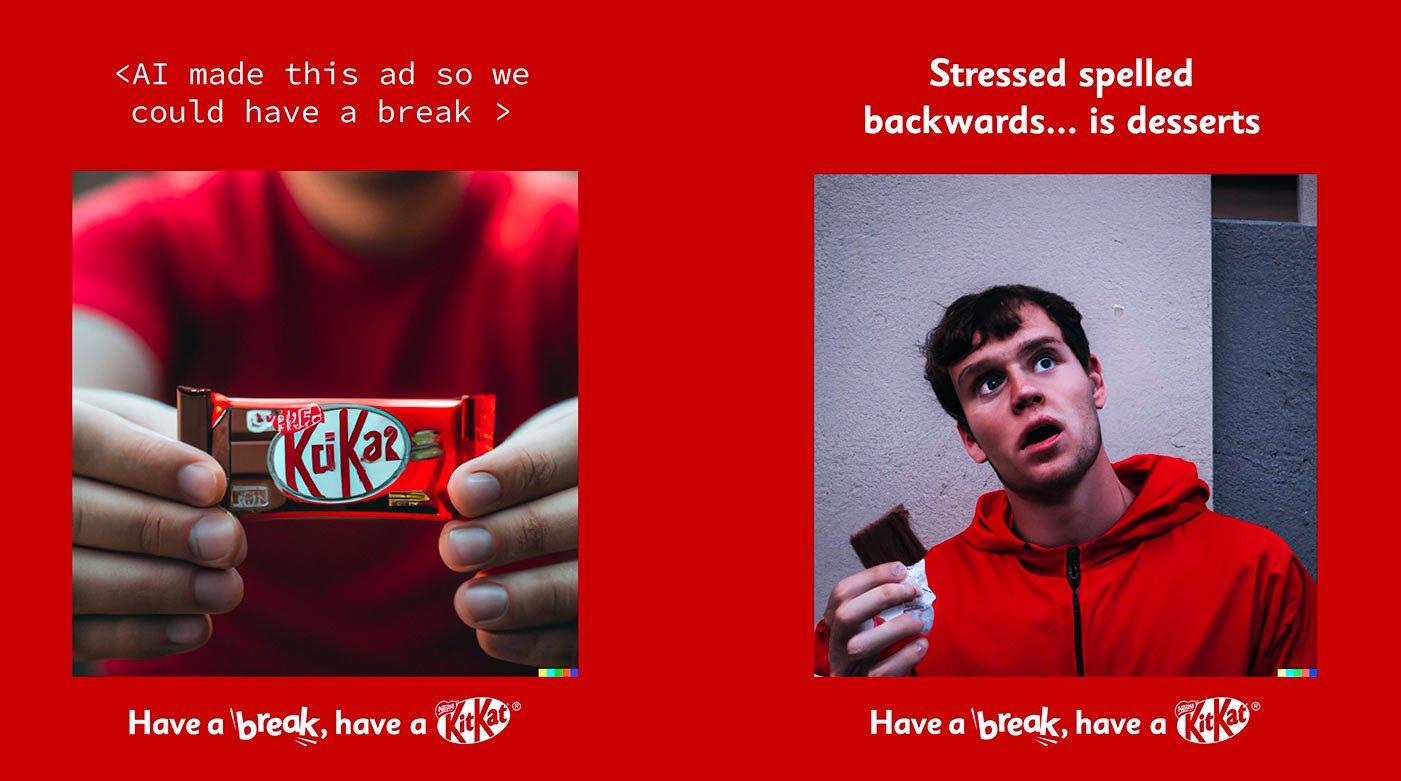 Now we all are already aware of how useful AI is. It can have voices, faces, bodies, etc. It can also make films, songs, 3D animations, and 3D "very real life looking" characters but no one thought of using it for their new AD campaigns until Kit Kat. The marketing/promotion/ creative team might've just been in the mood to take a break or they might've just been brilliant at what they do. Because this AI-generated ad is making rounds on social media.
The snack brand recently launched an advertising campaign that ridicules, almost funnily mocks the notion that artificial intelligence could potentially take over creative jobs. And let's be honest, it might come true! To convey the message, the brand incorporated its well-known slogan "Have a break" and gave its own creative team some time off, resulting in disastrous outcomes. Here have a look.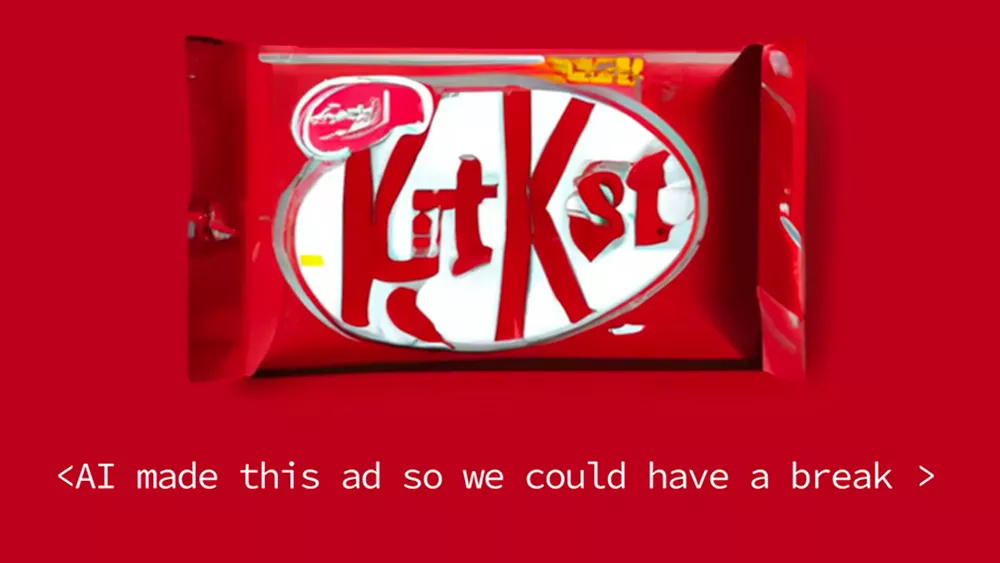 So, the brilliant minds at Wunderman Thompson Australia decided to give AI a shot at creating some KitKat ads. They might've wondered why not see what happens when they ask a robot to talk like a cool Gen Z? Well, let's just say the AI may have missed the mark a bit. The resulting ads are so hilariously bad that you might feel a little bad for the little machines. There are six-fingered hands, KitKat logos that look like they've been through a meat grinder, and some seriously robotic-sounding text. but it was definitely worth the shot!
What do you think about this AI Kit Kat ad? Let us know in the comments below.
Stay tuned to Brandsynario for more news and updates.