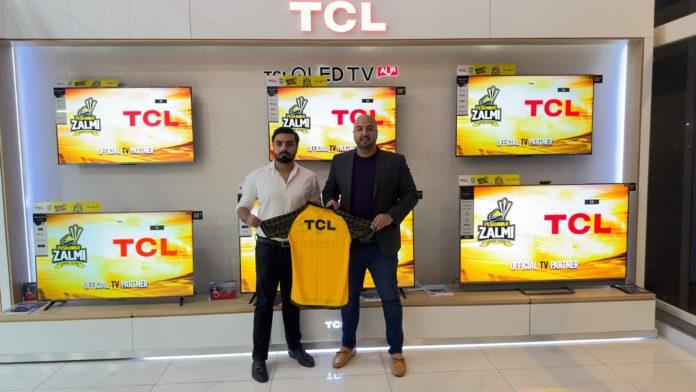 For the eighth season of the Pakistan Super League (PSL), Peshawar Zalmi and TCL, Pakistan's No. 1 LED TV Brand, will collaborate. Babar Azam, the best cricketer in Pakistan, will captain Peshawar Zalmi this season, which is anticipated to improve the team's exhilarating performance and give it a chance to win the PSL championship. And that's only the start! Prepare yourself for a variety of exciting events, including The Met Carnival, the greatest fun-filled event of the season, and the team's official anthem collaboration! The biggest, most entertaining event for the younger generation will take place at Kingswood Gardens in Lahore on February 4, 2023, on a Saturday. Abdul Hanan, Danyal Zafar, Faris Shafi, and other popular young performers will take the stage for a night of amazing performances. The experience will be enhanced to new levels with cutting-edge sound and lighting equipment. But there's more! Get ready for thrilling activities, mouthwatering food stands, and distinctive retail merchants that will provide everyone with a rich and comprehensive experience.
The exciting Pakistan Super League 8 (PSL 8) and TCL and Peshawar Zalmi are also getting ready for the release of their official hymn, which was written by young, creative musicians from all across the country and was produced by none other than the renowned music producer Naughty Boy. By giving young people chances to show off their skills and stoke their passion, TCL and Zalmi continue to express their constant support for them.
The head of marketing at TCL, Majid Khan Niazi, said: "Our brand's cooperation with Peshawar Zalmi has been nothing short of a victory, giving us the chance to explore the world of sports marketing. We are pleased to keep working with the PSL's most prosperous organisation for a sixth consecutive season. As PSL 2023 draws near, we anticipate the countless opportunities it will present for us to engage the devoted Pakistani audience even more deeply and effectively."
Peshawar Zalmi Chairman Javed Afridi remarked, "We are thrilled to have TCL back as our official partner, and we're prepared to advance our collaboration. We've always been dedicated to providing our partners with the best possible platform so they can build their brands and have a significant impact on every facet of the game."
The top-ranked LED TV brand in Pakistan in the world continues to be TCL. TCL, which has operations in more than 160 nations, focuses on the research, development, and production of consumer electronics goods, including TVs, audio, and smart home appliances.