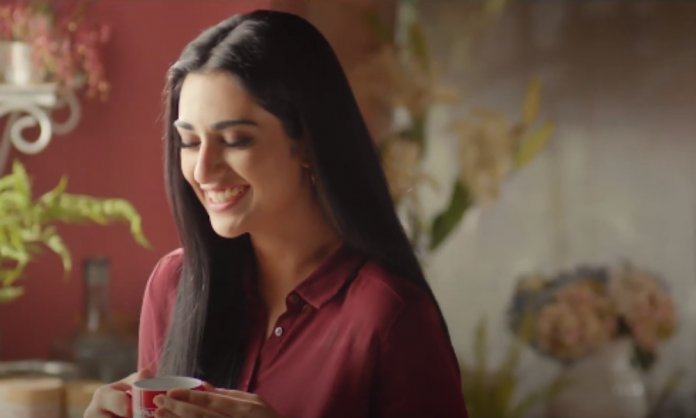 Tapal Danedar is changing the landscape of TV commercials for the better. Brands were already struggling to make their ads more progressive, and then the mere concept of normal changed altogether. However, Tapal Danedar's latest TVC is a breath of fresh air, and we can't get enough. Keep reading to find out why!
Tapal Danedar Latest TVC Is A Homage To Sisterhood
When Frozen came out, it was applauded for showing that 'one true love' can be your sister too. Now, Tapal Danedar is taking the narrative forward with its latest TVC which beautifully celebrates sisterhood!
Have a look at it! So beautiful!
https://www.youtube.com/watch?v=Z-Cd0zUwr38
The ad begins with two sisters miles apart, busy in their individual lives. However, what's beautiful is how Tapal Danedar unites them despite their distances. A cup of warm, rich chai by Tapal Danedar becomes something they can bond over.
If you have a sibling living abroad, especially a sister, you know how empty life can feel. To be able to enjoy a cup of special Tapal Danedar chai, just like the old days, is a dream come true.
Why It's A Breath Of Fresh Air
Most TVC's about chai or cooking show the woman cooking and serving her family. While there's nothing wrong with doing that out of love, they might implicitly propagate stereotypes. The stereotype that a woman's place is in the kitchen. However, this TVC is a shift towards more progressive values.
The TVC also confronts the new regular— digital communication. Meeting our loved ones virtually never feels enough, but right now, it's for everyone's good. Tapal Danedar shows that regardless of the mode of communication or distance, a cup of chai is all it takes to unite.
But even beyond that, on its own, the ad is heart-warming. There's nothing more beautiful than a bond between two sisters. Even in the ad, the two are seen snubbing each other and then laughing while they enjoy a cup. Talk about realistic and beautifully portrayed!
Tapal Danedar's Narrative
Tapal Danedar has become a family name over the years. Not only that but Tapal Danedar has become Pakistan's most-loved and premium tea brand over the years. Because those who love chai genuinely know that all you need is your cup and a partner to enjoy it with; Be it a friend, a family member, or even your pet. The narrative applied to sisterhood emphasizes the role of sisters as significant support systems. Girl power!

Tapal Danedar's emphasis on social responsibility has also contributed to it becoming a trusted brand. Their efforts relating to COVID-19 in terms of caring for their staff and still producing quality products are commendable. They've also spoken about women's rights and equality using the brand ethos. "A strong cup of chai for equally strong women" was written boldly across another one of their posts.
Is your sister, your chai partner? Let us know in the comments below!
Stay tuned to Brandsynario for the latest news and updates.