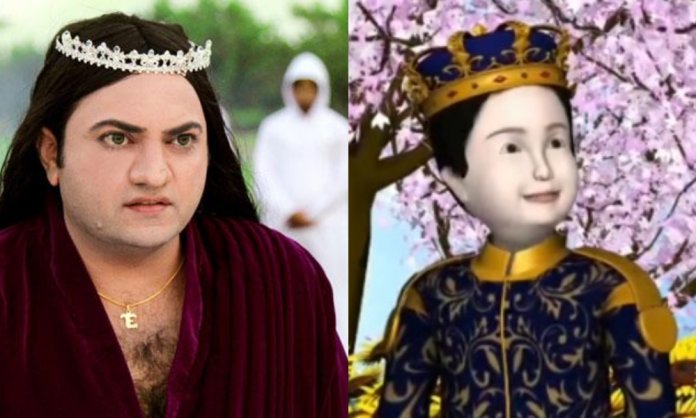 15th April 2020: Tahir Shah's latest song, Farishta just released last week. Fans on social media were confused as to what the meaning of his latest track was. Shah took it to his twitter to explain in detail the philosophy behind his latest track.
Check out for yourself!
PHILOSOPHY OF SONG "FARISHTA"https://t.co/35pPW60JFdhttps://t.co/KZQ4UKVjlzhttps://t.co/WXDEvyJbgw pic.twitter.com/U8q55uOa7d

— TAHER SHAH (@TaherShahh) April 14, 2020
The song's exclusive message is an innocent child can change the world with just one cute smile which can bring peace in the world because children are the angels of the earth.
Shah has dedicated the song to his beloved son.
---
April 11, 2020: Taher Shah became a viral sensation with his song Eye to Eye, after which he released 'Mankind's Angel'. The singer vanished after that and has suddenly appeared during this already difficult, quarantine time with a new song, "Farishta" released today at midnight!
#TaherShah
"FARISHTA" SONG BY TAHER SHAH
CHILDREN ARE THE ANGELS OF THE EARTHhttps://t.co/WXDEvyJbgw pic.twitter.com/0N7B2BBddW

— TAHER SHAH (@TaherShahh) April 10, 2020
The song Farishta has an animated video and plays Taher Shah's vocals in the background. It has disappointed people since it was expected he would again appear with his open hair in a different colored robe this time? His last two videos were shared and viewed multiple times over social media.
What a disappointment! No purple robes. No lady in white. No long flowing hair. 😢😢 #TaherShah https://t.co/EJNvVWDCSS

— Vikram Chandra (@vikramchandra) April 11, 2020
As predicted, this song has made an uproar over social media, the comments on the song are definitely worth a read to make your day as entertaining as ever!
A lot of people are concerned about his creativity, after four long years all Taher Shah could come up was a translation of his previous song? Hmph!!
So after eye to eye 👁 & angel 👼 #TaherShah is back with #Farishta

Tahir Shah literally spent 4 years translating angel into farishta. WTF 🤦‍♂️
Government needs to play this song on streets…so people can stay in homes..😂😂
2020 couldn't get more worse…#tahirshah pic.twitter.com/TQ5UWGCjgX

— Sadaf Goraya (@iamsdugoraya) April 11, 2020
In a nutshell.#TaherShah took 4 years to translate "angel angel" into "farishta farishta" and add those creepy VFX which we have seen years back in SonPari. 😅 pic.twitter.com/GWvqGAlohe

— Akash Zameer (@Dr_AkashZ) April 10, 2020
Scientist working on vaccine of #COVIDー19 is know as #TaherShah

New song Farishta was disappointment 😑 same old composition, worse cartoon video, no taher shah in video 😕 0/100 pic.twitter.com/7gAYdnlyZp

— YaSiF یَاسِفْ (@IamYasif) April 10, 2020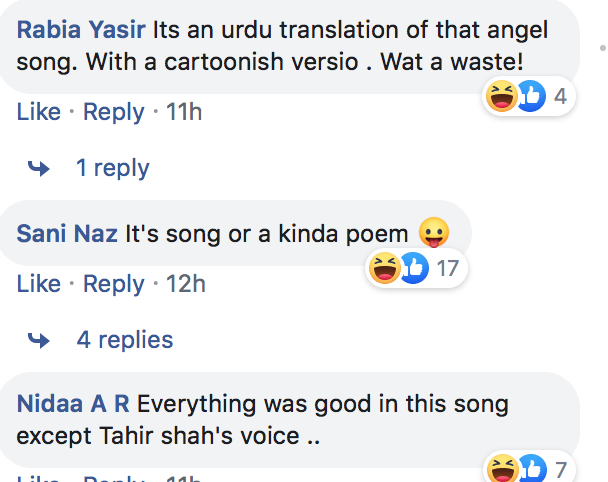 A new quarantine past time for those who are bored and have nothing to do!
While many believe the new song can be used to battle COVID-19!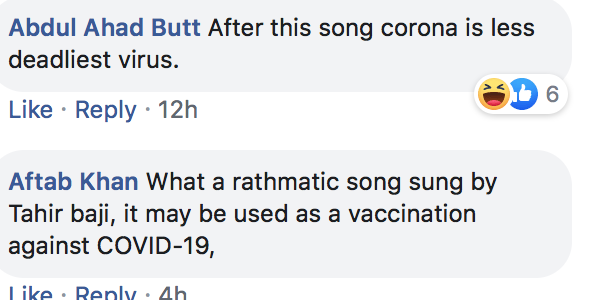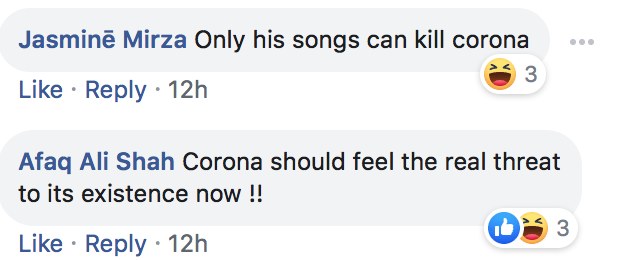 Watch the latest song, 'Farishta' by Taher Shah here!
What did you think of the latest song by Taher Shah? Let us know in the comments below.