Farishta, the latest track by Pakistani singer Taher Shah graced the social media late on Friday night amid the coronavirus pandemic. The Eye to Eye and Angel singer announced the release of his new song Farishta via Twitter.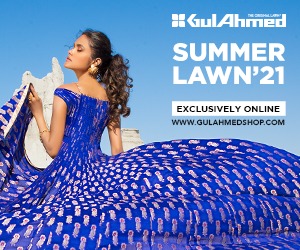 Essentially, a translation of his cult hit Mankind's Angel, the video of Farishta is entirely animated. The video has over 1,00,000 views on YouTube, with the 'dislikes' far exceeding the number of 'likes.'
After watching the video a user commented "Coronavirus: Finally a worthy opponent! Our battles will be legendary!" So, you get the basic gist of how unamused the masses are.
Watch the video:
https://www.youtube.com/watch?time_continue=7&v=dSJ7fFAWvWY&feature=emb_logo
However, Tahira Shah's music and memes go hand in hand which is precisely why Twitter was flooded with them.
Have a look:
Is COVID-19 equally terrifying as Farishta? You tell us.
That awkward moment when you've finally come out of quarantine and you've forgotten how to act and dress in public. #TaherShah #Farishta #Coronavirus #COVIDー19 #Quarantine #Angel pic.twitter.com/tz7EvWgFH5

— Lady Sodoffsky (@FreeRange_Duck) April 10, 2020
#TaherShah after the release of farishta song be like: pic.twitter.com/tZRRf89QvQ

— ز ی ن ی (@zayn_bashir) April 10, 2020
Did anyone get those Son Pari vibes from the Farishta video? 
My face after watching Farishta for 30 seconds. #TaherShah pic.twitter.com/b4UR2y8mvP

— Floyd Bhakt (@floydbhakt) April 10, 2020
Farishtay be like "Tahir what is this behavior?"
Farishta after watching #TaherShah song pic.twitter.com/uAfQXWz5MZ

— Rabbiakhan (@Rabbiakhan1128) April 11, 2020
Farishtay after having another Taher Shah song about them pic.twitter.com/sblCYj4XR3

— کاظمی (@HaayeShabbir) April 10, 2020
Everytime after watching #TaherShah 's Song. pic.twitter.com/P9ywGTQSHF

— Fariha Shaikh (@FarihaShaikh12) April 11, 2020
Where's Voldemort to 'Avada Kedavra' him?
Harry potter and order of the Phoenix #TaherShah #farishta pic.twitter.com/10LJA93HBo

— Wajahat 🌚 (@aby_saaley) April 10, 2020
Reactions from prominent leaders after watching #TaherShah's Farishta#farishta pic.twitter.com/uFz10Kjo4p

— زماں (@Delhiite_) April 10, 2020
This ones takes the cake 
Corona Virus after listening to *Farishta*#TaherShah pic.twitter.com/5PiUZb1NNm

— Badar Iqbal (@iBadarIqbal) April 10, 2020
My situation after 20 sec listing to#TaherShah new song #farishta.
So, listen on ur own risk. 🙌 pic.twitter.com/AZ6WjcTGz0

— Osama Ahmer (@osamamughal123) April 11, 2020
I have set this song "farishta" as my alarm. Now I wake 30 mins before the alarm rings. #TaherShah #tahirshah pic.twitter.com/pMX0SP486U

— Mista TongueTwista (@mulayanup1) April 11, 2020
The song is basically dedicated to children and the visuals are animated cartoons so kids can enjoy. People were expecting something more from Tahir Shah. However, Tahir Shah produced this number which is not very different from his previous song Angel so there's nothing new to it. This time not only Tahir Shah is being trolled but the unknown person who created the animated video of his song is also questioned by the masses.
Stay tuned to Brandsynario for the latest news and updates.