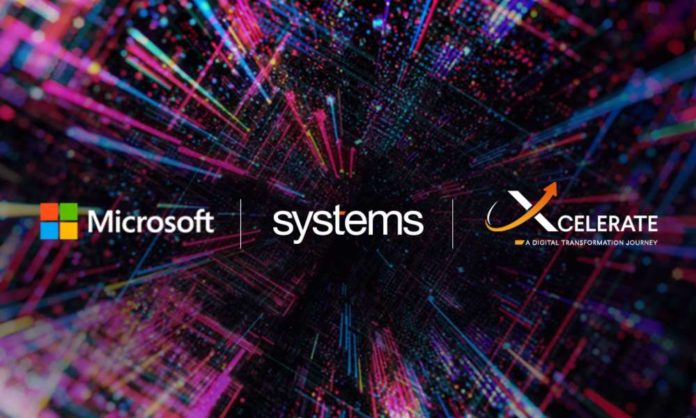 Digital is the new age of business. The consumer shift over the past few years has drastically reshaped many industries, pushing companies to make large-scale efforts to maximize growth. This enables them to capitalize on trends and stay ahead of competitors in the digitization race. Researchers at McKinsey, in a survey, discovered that only 11% of existing business models will turn out economically feasible through 2023, while 64% of companies believe that building new digital businesses will help them survive better. But the question persists – How will organizations successfully build digital ecosystems without becoming obsolete?
While success rates may be consistently low, creating the right mix of leadership, cross-organizational collaboration, and enterprise technologies goes a long way, particularly in the post-pandemic setting.
Pakistan's evolving IT landscape
Great economies have one thing in common: they weather the storm by embracing change. With innovation becoming inevitable over the course of time, brick and mortar stores started adopting automation, entering the digital realm of potential value and business transformation. New revenue streams emerged as organizations prioritized digital solutions over traditional systems, adding value to the country's economy.
Throughout this time, Systems Limited stood out as a prominent figure at the forefront of Pakistan's vibrant IT sector with its constant dedication to digital transformation, creating innovation across the country. The company, with its years of industry expertise, thrives on an inclusive ecosystem of digitally connected solutions and services that drive business innovation based on a growth mindset.
Xcelerete – A digital transformation journey
Xcelerate is a digital transformation event co-hosted by Systems Limited and Microsoft that will take place at Royal Palm Golf and Country Club in Lahore at 10:30 AM. It aims at addressing the challenges of today's data-rich world and uncovering business opportunities with Microsoft's powerful enterprise tools that are purpose-built with intelligent capabilities. The in-person event is dedicated to C-level executives and business leaders that wish to explore a diverse range of disruptive business applications.
Experts from Microsoft and Systems Limited will introduce emerging technology trends and innovation across the Microsoft Cloud that aims to transform every business and industry going forward. The SMEs also plan on sharing new and upcoming integrations between Dynamics 365 and other next-gen platforms that enable effortless and seamless company-wide collaboration for business tasks and processes.
Apart from that, Xcelerate will break down Microsoft Azure's hybrid design that empowers businesses to secure and govern enterprise applications with confidence – whether they are on-premises, multi-cloud, or at the edge.
Attend the biggest event on digital transformation, and learn about the latest capabilities that can empower your business to achieve more, wherever you are.