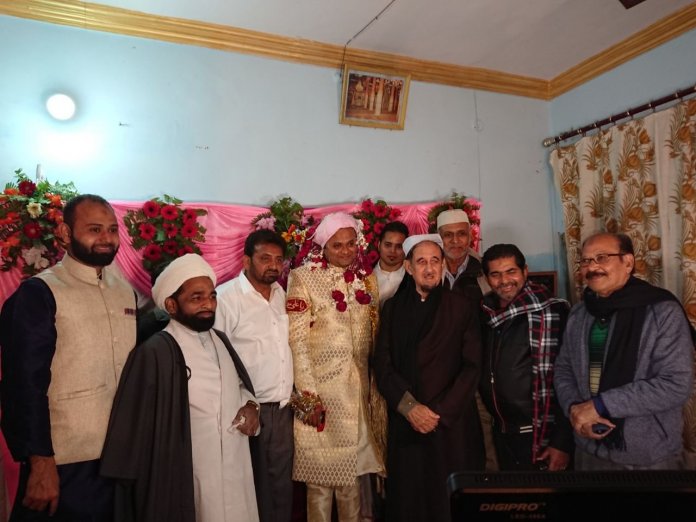 110 views
Love is undoubtedly the strongest force on earth, and no power on it can stop it. It has no boundaries, it can go beyond the skies and is deeper than the oceans.
Political tensions and cross-border tensions are always rife between India and Pakistan. But, it could not stop the lovebirds, Naqi Ali Khan of Lucknow and Sabahat Fatima of Karachi, from uniting. The tug of war between the two nations had been causing visa hassle for the bride since past two years.
A Year back, Sabahat took to Twitter and requested the Indian authorities to grant her visa!
@PMOIndia Sir please help me for getting Indian visa its a request for my wedding

— Sabahat Fatima (@SabahatFatima12) September 13, 2017
Her Eagerness To Avail The Visa Was Quite Evident In Her Twitter Posts!
@SushmaSwaraj Dear mam! Please give the clearance for my visa, I request.

— Sabahat Fatima (@SabahatFatima12) November 15, 2017
@SushmaSwaraj Respected Mam! I appeal, on this Diwali I want a gift from you by providing visa for my wedding in Lucknow, please mam…

— Sabahat Fatima (@SabahatFatima12) October 20, 2017
And Finally, She Got Her Visa All Thanks to the Indian Minister for External Affairs, Sushma Swaraj.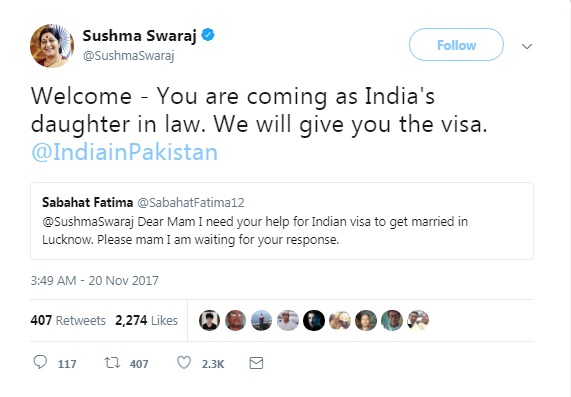 Just last Wednesday, the Indo-Pak duo got married and the two hearts became one!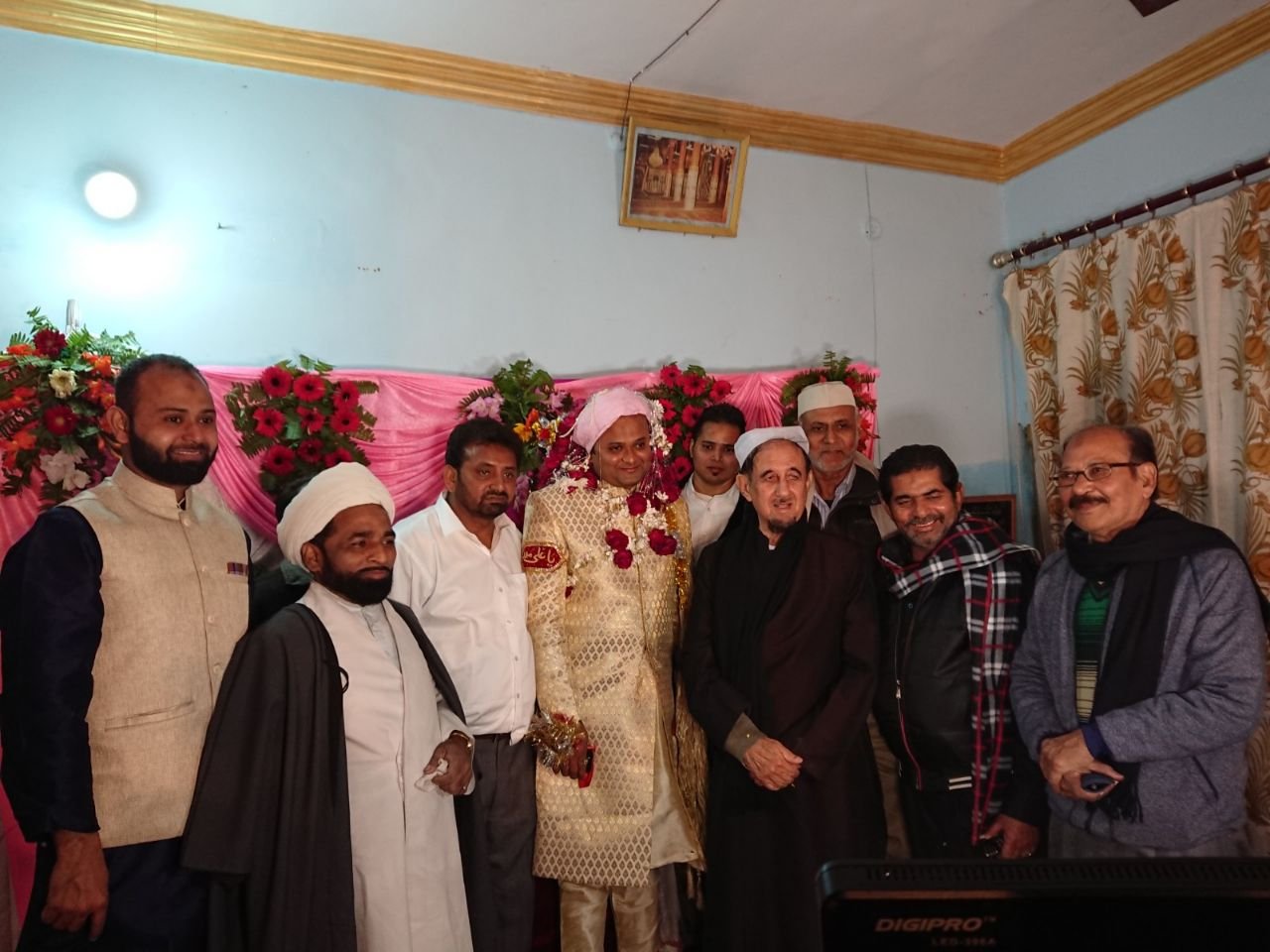 The elated couple reported:
"Both of us are extremely grateful to Sushma Swaraj for this great gift. We are hopeful that the Indian government will help us in getting Sabahat Indian nationality as well".
Naqi's brother told the news:
"Our families are related, but we were divided when the two countries underwent partition. The groom's maternal grandmother and the bride's paternal grandmother were sisters and lived together in Lucknow before partition".
This isn't the first time that Sushma Swaraj helped citizens from both sides of the border. She is known to use social media as a powerful weapon to especially connect to Pakistanis and help them out.
What are your views on this story? Let us know in the comments below.