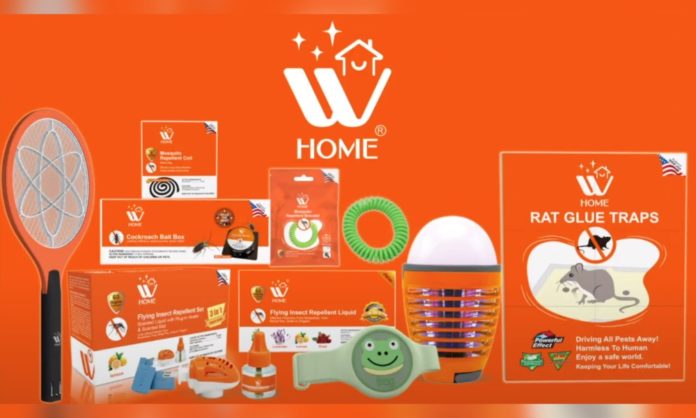 Lahore, March: "After the scientifically testing, W Home introduces the Best Mosquito Killers with their Surprising Results in your Home."
As the most beautiful 'Spring Season' arrives around, everyone thinks to enjoy a great time. Everyone wants to enjoy quality time with friends and family. No one wants to get irritated by some unexpected thing that winds your music night or cookout. These intolerable bugs and mosquitoes are noxious. When you talk about mosquitoes, they have always been a nuisance for people. With the arrival of mosquito-borne illnesses and Zika, the danger of mosquitoes, and flying insects have been gone to a new level. Mosquitoes are small flying insects that spread diseases while most people do not know about the danger of mosquito bites, many even don't realize the extent of problems that mosquitoes can cause. One of the most dangerous creatures on earth that are responsible for the spread of deadly diseases that includes malaria, dengue fever, and yellow fever. The mosquito carries viruses that affect human health. W Home has a wide range of Flying Insect Killer and Mosquito Killer, keeping aside all the other mosquito killers.
"Mosquitoes are more than a nuisance, they spread deadly diseases around. So, that's why it is important to have one of the mosquito killers on hand, and here is W Home Insect Killers", says the CEO, W Home.
In the market, you see a variety of mosquito killers. These include mosquito killer rackets and mosquito repellents. You end up camping trips due to the misery around these creeping Buzz sounds of these flying insects. You think of buying some chemical-based mosquito repellents or sprays. These chemical repellents result in itching of the nose, eyes, and throat. These sprays or chemical repellents pose a serious impact on human health. Keeping these consequences in mind to overcome the distress, W Home has always been shifting towards innovation options that are both effective in mosquito-killing as well as safe for human health.

Considering all these conditions, W Home has come up with a long-lasting solution for you. W Home has come across a wide range of insect and mosquito killers that are oil-based with no harmful impact and natural ingredients-based repellents and liquid repellents that are safe to use. How does the W Home Insect Killer work and what are their benefits, we will let know about these surprising insect killers that are one of the best options available in the market? Many people think of buying the chemical sprays but we prefer them to keep these chemicals out of the bay. W Home has a wide range of natural ingredient-based liquids and repellents that are suitable for use and safe for your babies.
"If you enjoy the outdoor environment without any buzzing sound in your ears. If you want to enjoy without being eaten by mosquitoes, invest in W Home Insect Killers", says the CEO, W Home.
"There is nothing that nature cannot resolve. You just have to think a bit different from others", he further adds.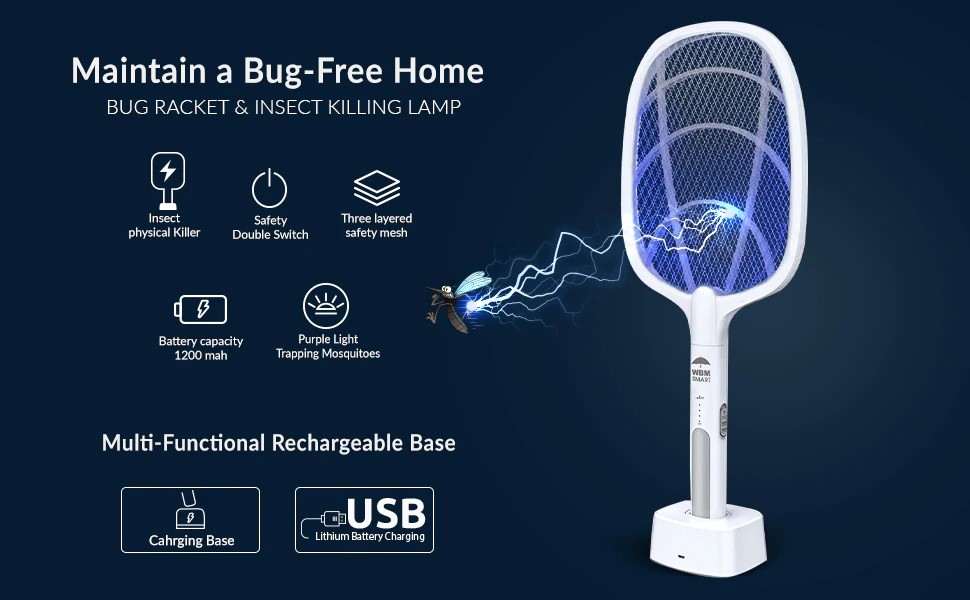 W Home products hold recognition across the globe. The major categories of W Home Insect Killers attract mosquitoes and protect the body from hazardous insect bites. These can cause allergies and even fatal diseases. Mosquito repellents are available in many forms. These include watches, bracelets, buckles, patches, liquid-repellent sets, Glue Traps, Bait boxes, floral water spray, Mosquito Killer Racket, and 2-in-1 Bug Zapper. All the products are made under a motive that is "I Love My Home".
Baby Mosquito Repellents offered by W Home include watches, patches, buckles, and bracelets.
These baby repellents for mosquitoes are created entirely of natural ingredients that are healthy for the skin and do not cause any type of allergies. These are specially designed for children, easy to use, easy to wear, non-toxic, and very effective. Safe ingredients like citronella oil, eucalyptus oil, peppermint oil, geranium oil, and lavender oil are all-natural, lasting for up to 45 days. Mosquito Repellent Patches and Watches are non-toxic and protect against mosquito bites and flying insects. Repellent Patch is easy to use and highly effective.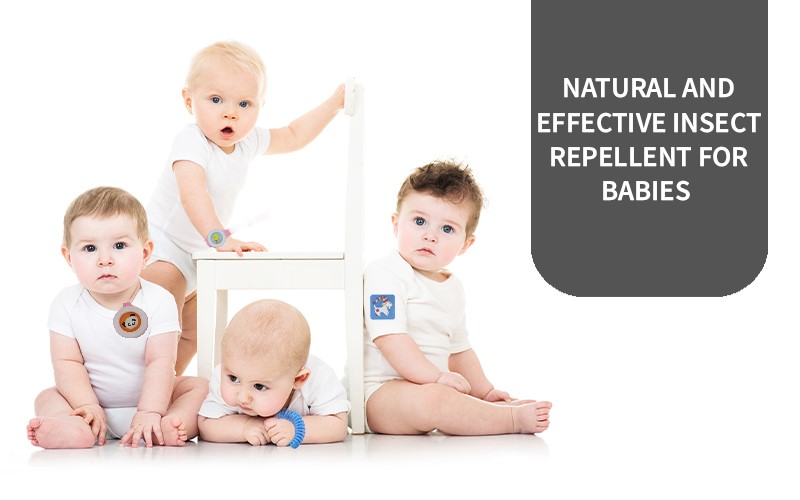 This wide range of Baby Mosquito Repellents is100% DEET-FREE and Eco-Friendly. Made with natural oils are safe and reliable for use. Repellent Buckle is comfortable to wear on the wrist. We differentiate ourselves from the different brands in the market. W Home has a unique range of buckles, watches, and patches that is effective against mosquitoes and flying insects. Mosquito Bracelets are waterproof. They do not get ruined by exposure to water like washing hands as they are made of silicon and remain effective for 24 hours. One of the flexible bands that are easily fixed on your baby's wrist.
"Nothing is more important to a new mom than her baby, and nothing is more important to a mom than keeping her baby safe. That's why W Home Baby Mosquito Repellents helps keep little one free from pesky mosquitoes, and safe for your baby", says the Marketing Head at W Home.
Mosquito Repellent Coils, another main category specially designed for indoor use to kill insects like mosquitoes and flies for 8 hours. The main ingredient of Coil is Sandalwood which kills mosquitoes effectively and provides a beautiful scent. RepellentCoil is Deet and harmful pesticides free. It does not kill flies and other insects it just repels them.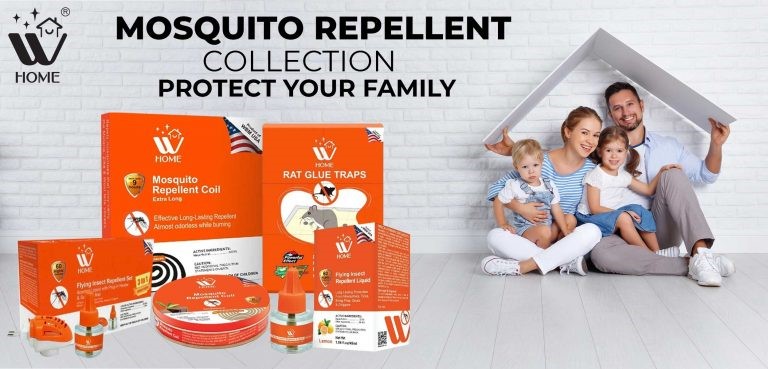 The Repellent Coil does cause any side effects because it is a non-toxic formula. Mosquito Repellent Coil keeps the environment safe and clean. Mosquito Repellent Coil 120mm provides us long-lasting protection, a highly effective formula suitable for both indoor and outdoor. During the summer season, Repellent Coil gives effective results by repelling insects like flies, fruit flies, mosquitoes, etc. One of the quickest and safest ways to get rid of mosquitoes and other flies. Repellent Coil becomes effective after a few minutes of igniting. Repellent Coil is eco-friendly, does not harm the environment and humans. 100% Deet and chemical-free repellent coils for you. The main goal of the brand to introduce the coil is to aware people that this is a safe and natural way to repel flying insects. The mosquito sprays are made up of harmful chemicals which emit fumes and harm both humans and the environment so, mosquito repellent coils leave behind the ordinary harmful mosquito sprays and bring the safest mosquito repellents for the consumers.
"Always keep Mosquito Repellent Coils in your house for when the bugs start to bite. These liquid repellents have safe oil-based ingredients. The brand brings convenience and safety for the end-consumers", the Product Manager further adds.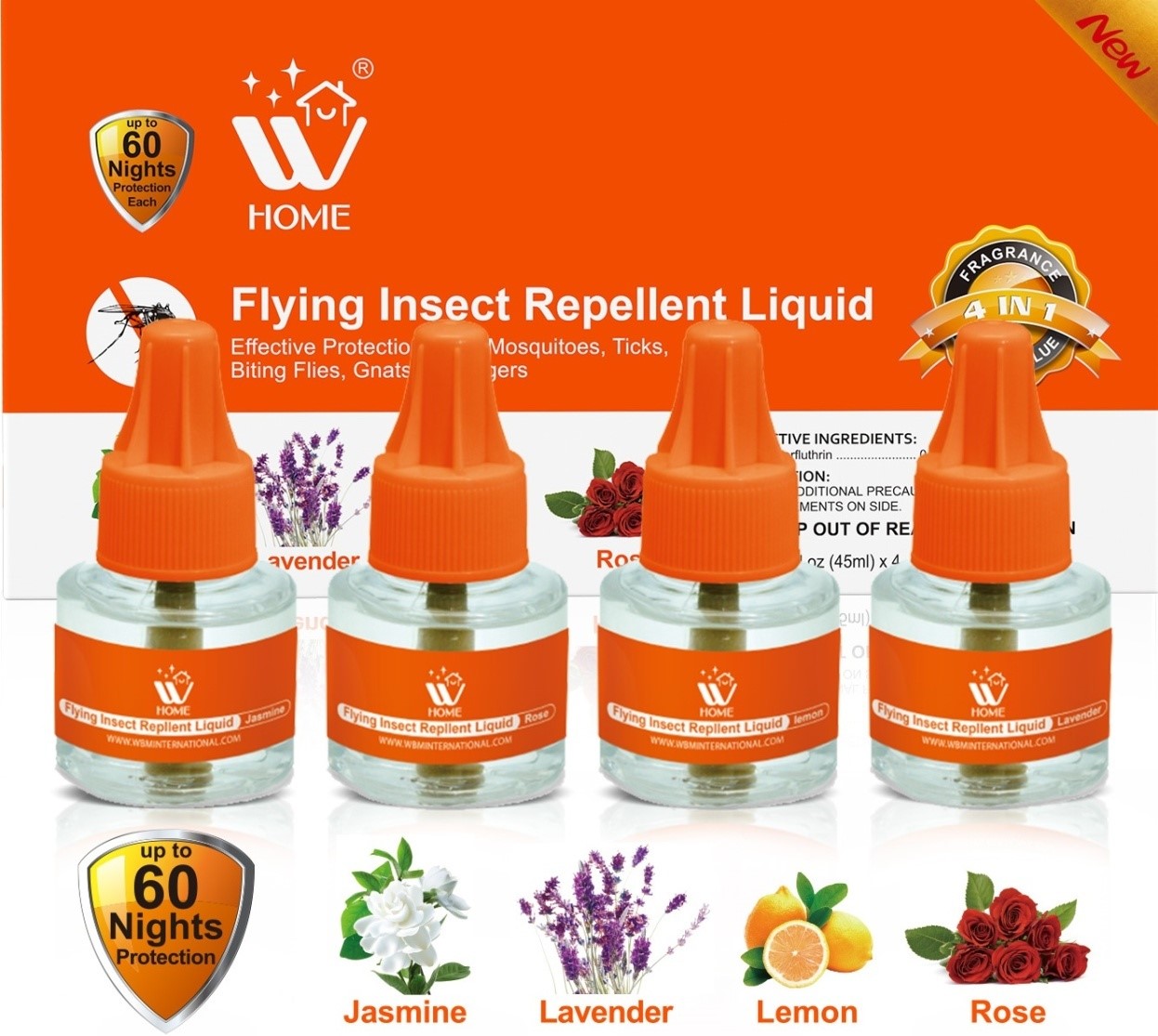 Liquid Mosquito Repellents are an innovative addition to the range of mosquito repellents. These liquid repellents work with containers filled with natural ingredient-based liquid. These liquid repellents are a safe and natural product for flying insects and mosquitoes. They have safe ingredients like Citronella Oil, Eucalyptus Oil, Peppermint Oil, Geranium, and Lavender Oil. The oil-based ingredients repel mosquitoes with the refreshing oil-based smell that makes you feel good. It provides long-lasting protection from biting insects and mosquitoes. W Home Mosquito Liquid Repellents with all-natural ingredients are safe to use around pets and people. These are safe for the whole family and are available in different refreshing scents, Jasmine, lavender, and rose. The repellent liquid gives you protection for almost 60 nights. W Home also features Floral Water Spray, one of the most effective, non-toxic, and safe water sprays that distinguishes us from the market. Floral water spray is completely Deet-free and eco-friendly and wards off bugs and mosquitoes with the blend of essential oils. This repels flying insects, mosquitoes, chiggers, gnats, and flies away from you and your dear ones.
"When the idea of making liquid-repellent came into my mind, I realize it wasn't a success, however for me it was more significant than everything else I'd have done at any point," says, the product experts W Home.
Flying Insect Killers are non-toxic, eco-friendly insect killers that help to capture all types of crawling insects and also have glue traps and bait boxes. W Home's new and innovative rat glue trap and bait boxes work very efficiently at killing the insects such as aphids, cockroaches, and rats as well. These W Home Glue Traps are harmless, non-toxic with enhanced stickiness. These are effortlessly safe to place in small places with the adhesive mix that provides the perfect balance of stretchability.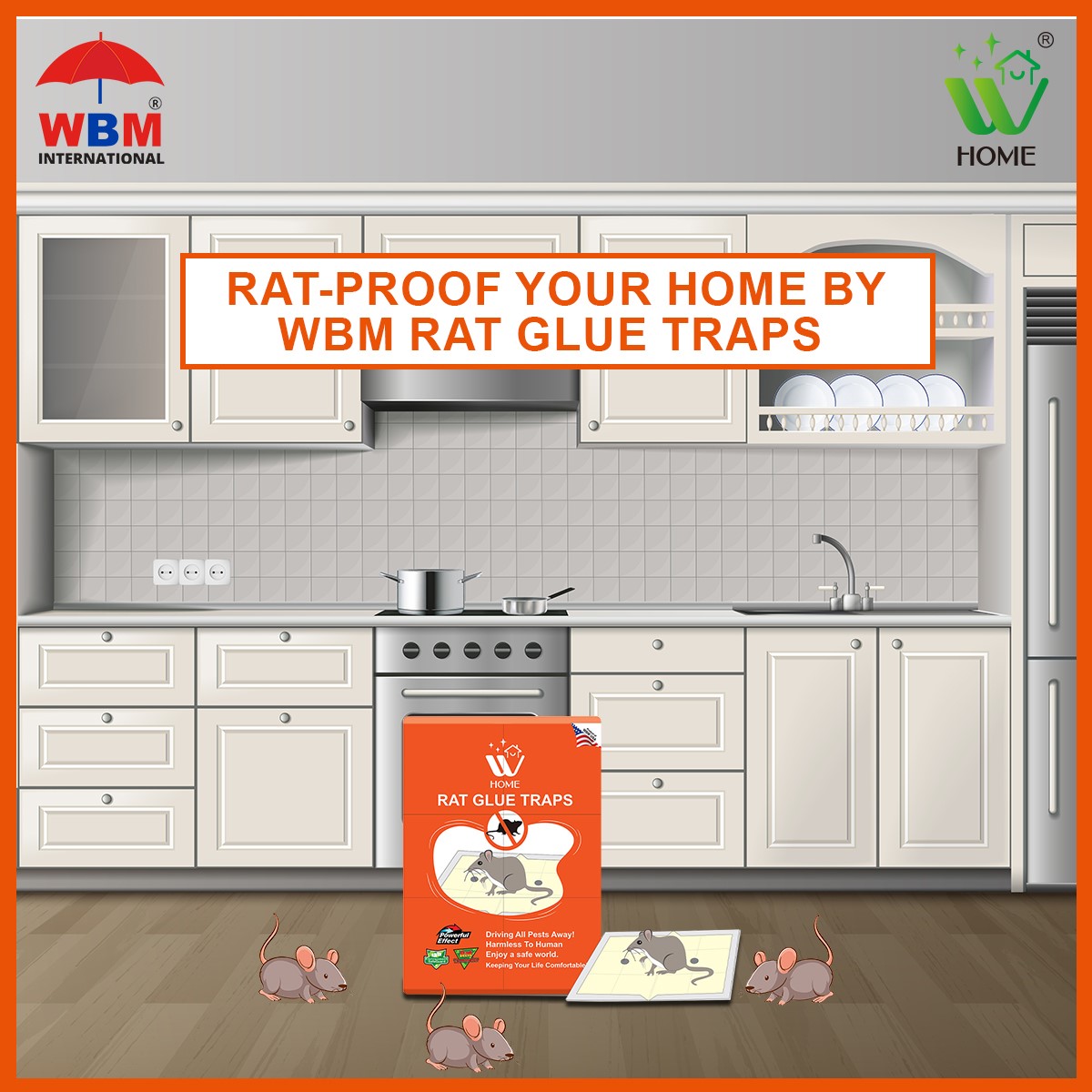 "There's nothing like the peace of mind you get from knowing your home is free of flying insects. We provide you with Innovative Flying Insect Killers", says the CEO, W Home.
Electric Insect Killers series all the mosquito-related problems in mind. A one-rounder solution to the issue by creating bug zappers that can be used for numerous purposes while still being environmentally friendly. W Home Bug Zapper Light Bulb may be used for both indoor and outdoor use. These electric insect killers work both as a repellent and camping light, killing mosquitoes in a non-toxic and environmental-friendly way. One of the versatile insect killers that can be hung in a variety of locations. Both inside and outdoors, the dual insect zapper may be employed. Your sleep is made more comfortable by the mosquito-killing equipment. With a 3000-volt grid, W Home Electric Bug Zapper is yet another device. Like other insect zappers on the market, the electronic bug zapper contains no hazardous chemicals and has a rechargeable 1200mAh lithium battery. The three-layered mesh assures that insects as tiny as mosquitoes are captured. For evening use, this is a fantastic mix of strong LED light and insect repellent that provides 24-hour protection. For calm and tranquil evenings, these electric killers are ideal for both outdoor and indoor settings. Small and lightweight electric insect killers that are enough to take with you wherever you go.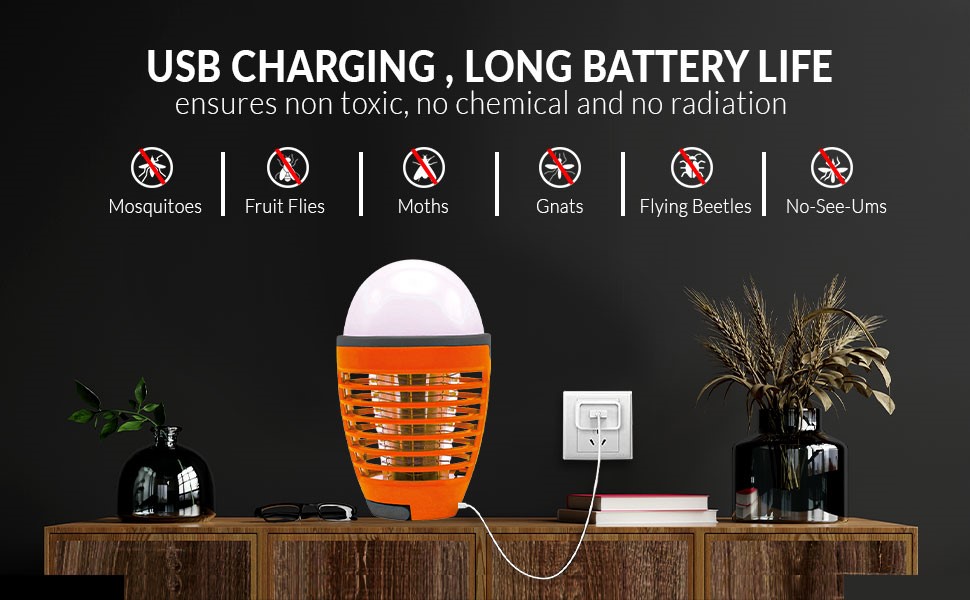 When you think of mosquito killers, W Home Insect Killer is designed for the best use. These are free from harmful ingredients and completely oil-based ingredients, eco-friendly as well safe for human use. With the arriving spring season of mosquitoes around, the brand takes an initiative to stop the trend of chemical-based mosquito killer sprays that are harmful. So, the brand makes a shift towards innovative natural oil-based ingredients. They are non-toxic and do not harm human health and the environment. When you want to take preventive measures to keep your space-free from the bloodsucking tiny creatures. For that, W Home features its range to be in the top limelight. These are reliable, effective, and durable insect killers that kill off the intolerable buzzing sound no matter wherever these insect killers are used.
Visit: WBM International Online Shopping in Pakistan for a wide range of Flying insect killers as well mosquito killers: www.wbminternational.pk