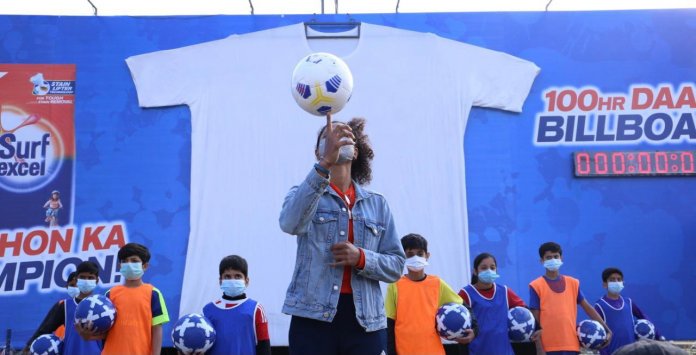 Surf Excel has been leading its promotions by always doing something out-of-the-box. After gaining considerable attention through the stain hijack of broadcast screens earlier this year, Surf Excel has now executed an innovative stunt. The brand installed a washable billboard that was washed in a live performance to accelerate and put out the product's functionality with their new "Stain Lifter Technology".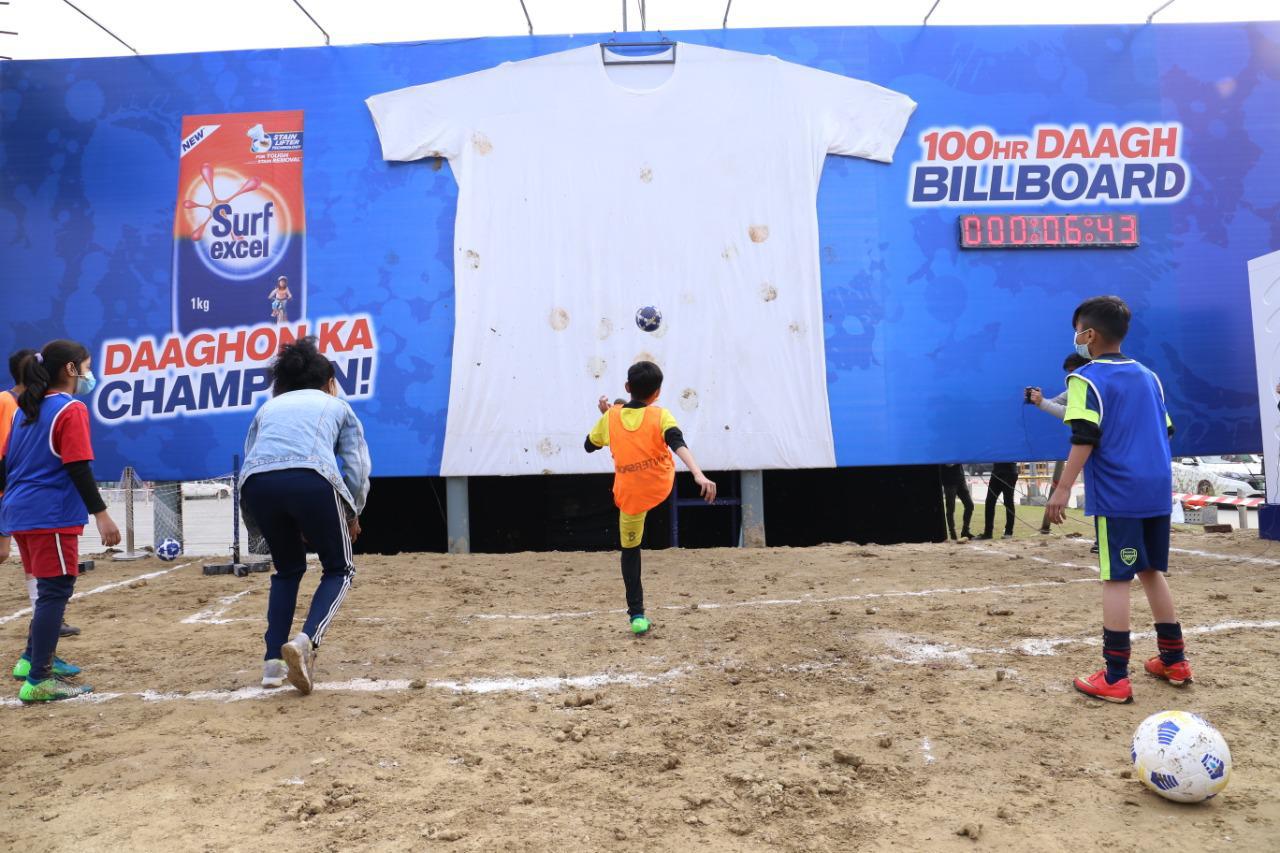 Surf Excel's new and improved variant asserts to remove the hardest of stains, even those that are up to 100 hours old, in just a single wash. This coined the idea of #100HourDaaghBillboard: a billboard that could be stained and then washed.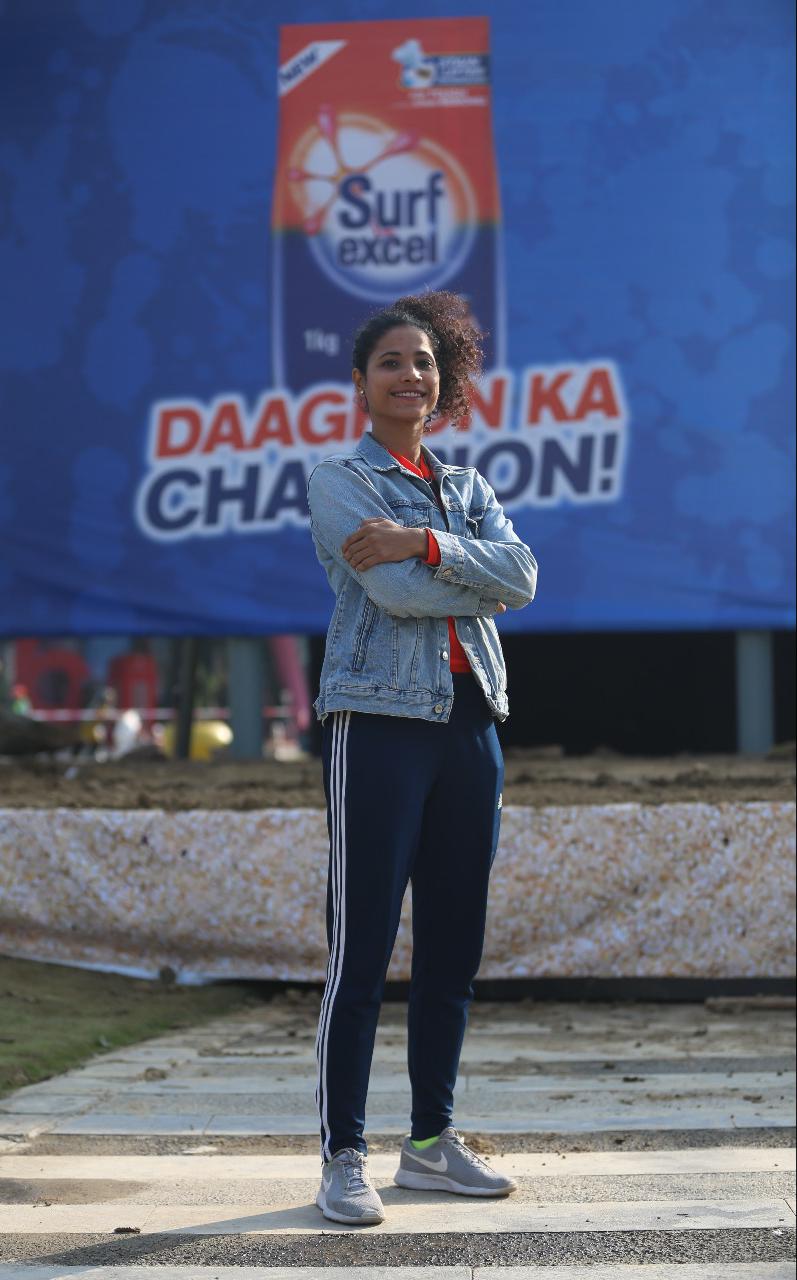 Multiple socially-distanced children and leading influencers took part in staining the huge T-shirt placed on the billboard. The activity went on over a span of 48 hours. Carrying forward the brand's big idea of "Dirt is good", which allows kids to be playfully themselves, the activities included kicking footballs dunked in staining material, painting the shirt with giant paint-brushes, slingshots, and water guns filled with staining matter.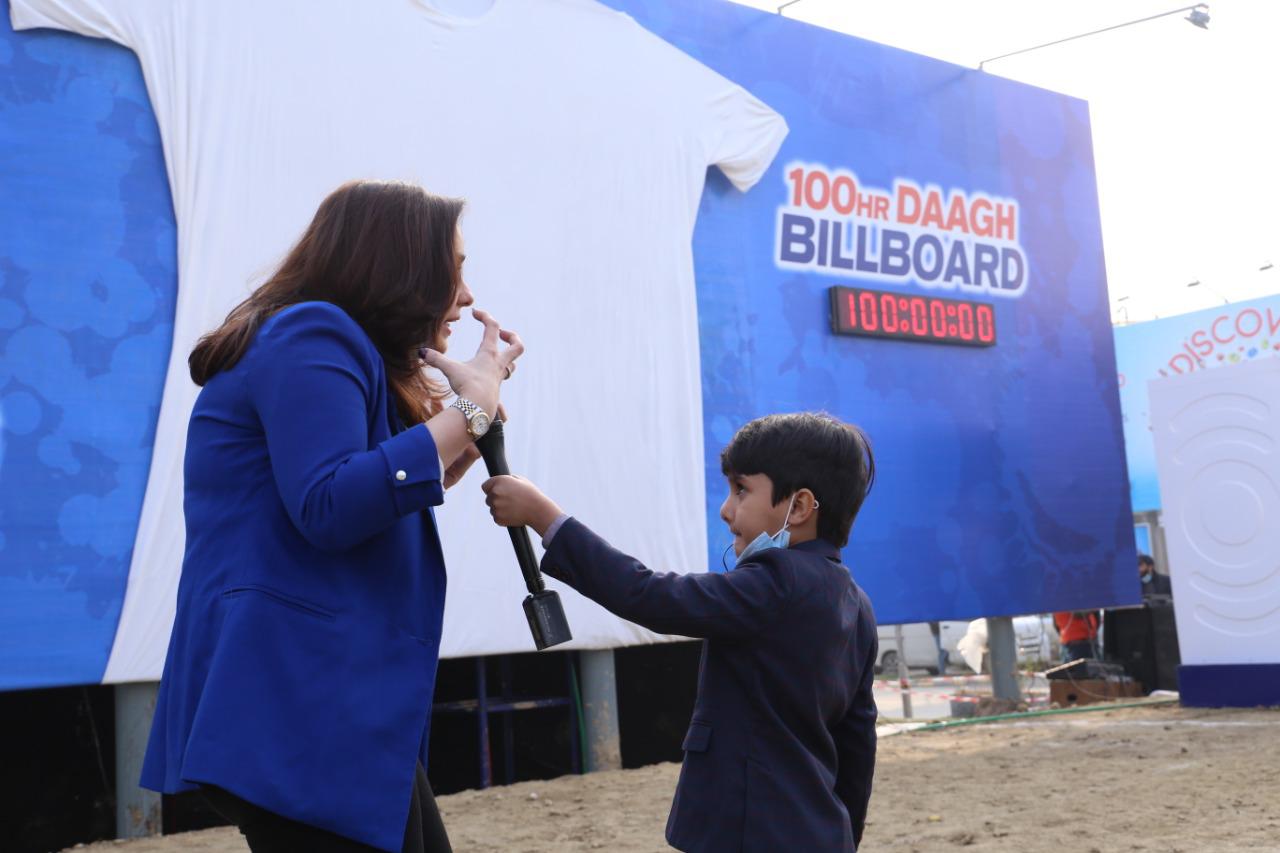 The execution was showcased live on Facebook, where the audience was engaged to take part in sending in "staining emojis" of their choice. To amplify the execution of the event news announcements were made on national television, with Arsh who is one of Pakistan's favorite child stars and popularly known as "Surf Excel" kid sharing the activity details.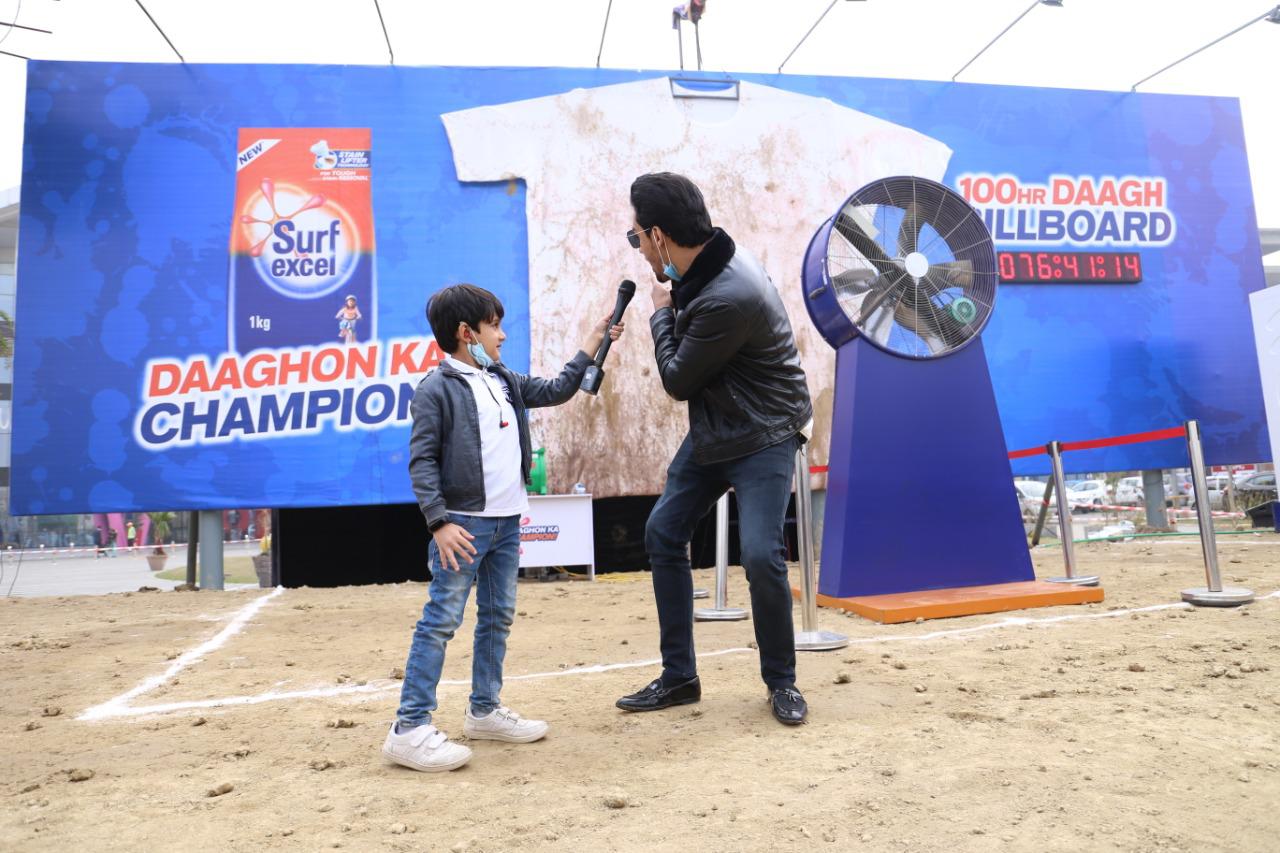 This created a buzz online on popular social media platforms.  Known influencers and publications put up stories and engaged their followers to stain the shirt and were quite interested to check Surf Excel's claim. On the third day, influencers were invited to further toughen and dry the 76-hour old stains with giant-sized fans, irons, and leaf blowers. This was done to further push the idea of whether Surf Excel will be able to beat the most stubborn, sticky, and impossible to wash-off stains.
The fourth day was the ultimate showcase of whether Surf Excel could prove its claim to remove the even 100 hours old stains. A giant machine was placed to wash the shirt as people on-ground and online remained excited about the final reveal. Finally, when the moment of reveal arrived, the shirt was lifted back up on the billboard. It was white and completely spotless! The activity assured its users they could trust the reformulated product and that Surf Excel proved its effectiveness yet again.
Stay tuned to Brandsynario for the latest news and updates!