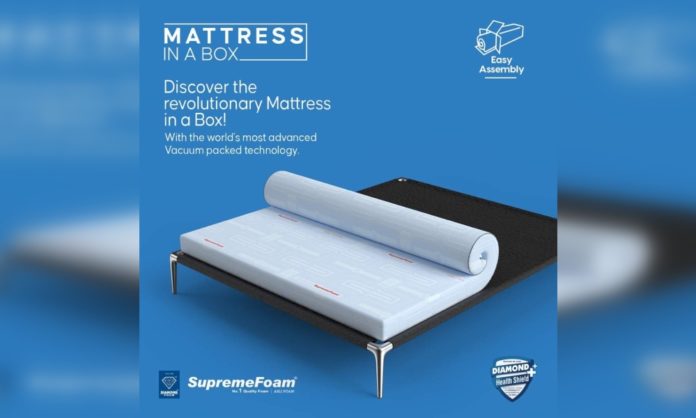 SupremeFoam – the leading mattress and foam company in Pakistan has launched yet another revolutionary product in its portfolio. For the first time in Pakistan, SupremeFoam has launched a Mattress in a Box. This mattress is packed in a box and can be easily carried in a car, motorcycle, or by hand. The box can be easily unpacked at your home, and upon opening the wrapping, the mattress gains its original shape. With this new product, the company hopes to bring ease of shopping and transport of a mattress to the consumers.
The SupremeFoam Mattress in a Box with the legendary quality comes in an easy-to-manage box. SupremeFoam has always kept customer insight and innovation at the forefront of its product offering. Purchasing a mattress and moving it to the desired location has always been a challenge but SupremeFoam Mattress in a Box has transformed the process from purchase to delivery and has made it easy like never before.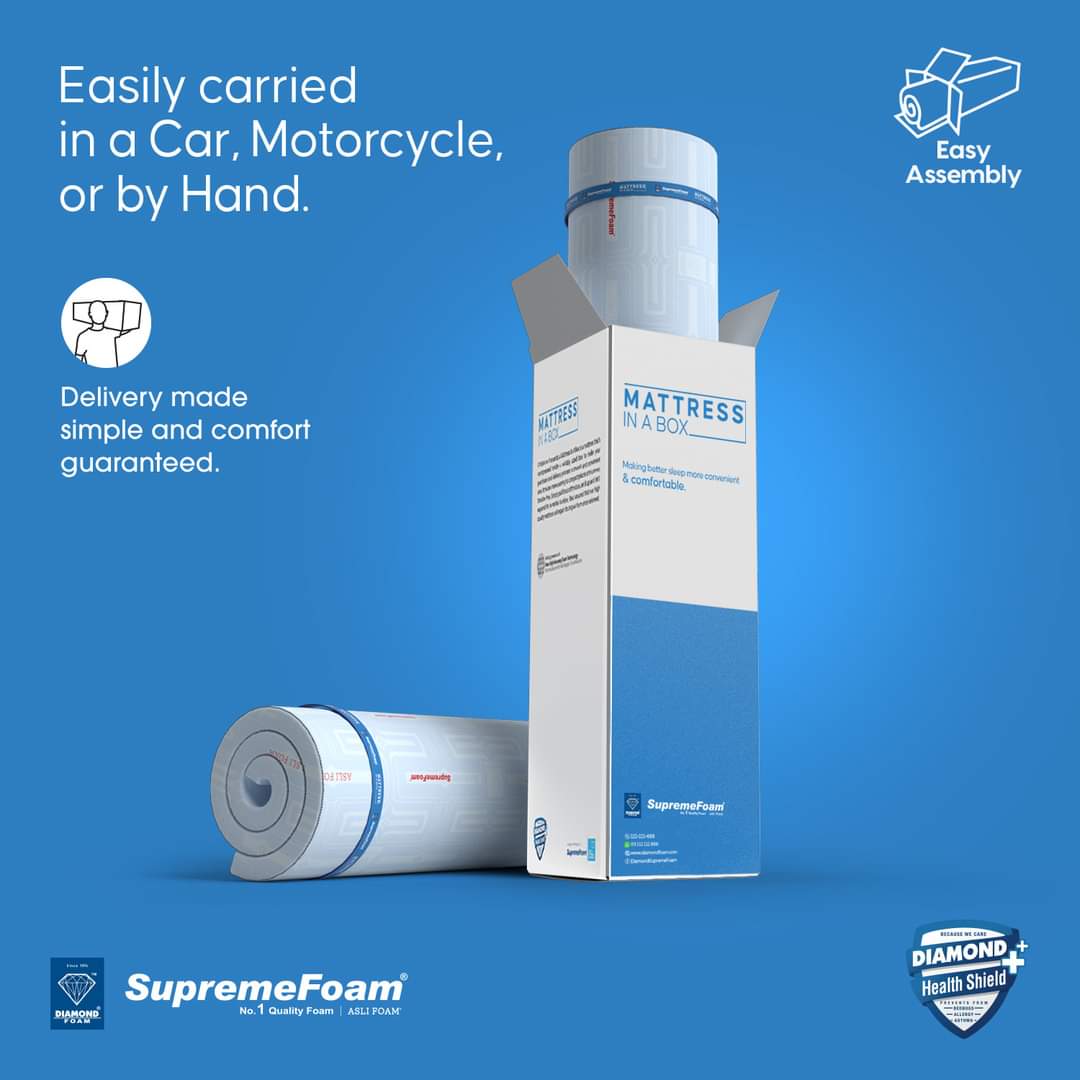 Just order SupremeFoam Mattress in a Box online, receive it at your doorstep, and in just 3 easy steps set it up and get ready to relax. It is also available in-stores nationwide.
Manufactured in a state-of-the-art facility at SupremeFoam Pakistan, this product is set to revolutionize the mattress industry and is a reflection of the innovation and ease that the brand wants to bring in the lifestyles of its consumers.
The SupremeFoam Mattress in a box can be bought from www.diamondfoam.com.