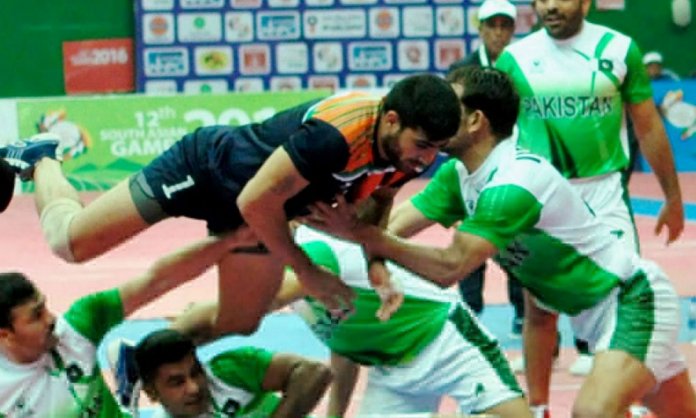 Pakistanis are born with the jazba of sports in their blood, whether it be the junoon for cricket or the lagan of hockey. This enthusiasm has created successful leagues like Pakistan Super League, and now has spawned another iconic venture, Super Kabaddi League!
Pakistan is gearing up once again to welcome yet another sports league and this time, it will all be about taking the opponent down with sheer concentration, teamwork, and winning it for the mitti!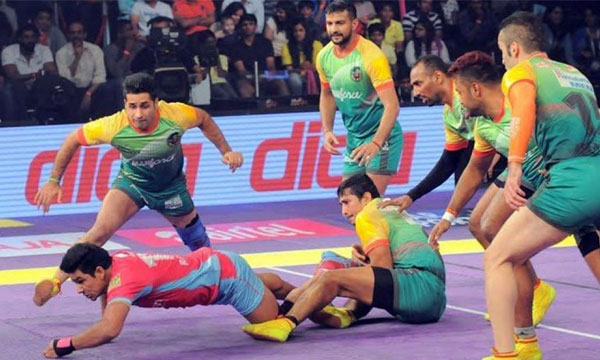 When is Super Kabaddi League?
Super Kabaddi League (SKL) will take place from May 1st, the league will officially be announced during an opening ceremony with the first match of the first season. It will continue until May 10th, when the Finale of this year's season is going to be played.
And the moment everyone's been waiting for

*drum roll*

The League kicks off with the Opening Ceremony on 1st May. Matches from 2nd May!#SuperKabaddi pic.twitter.com/P5PuS5a85q

— Super Kabaddi League (@Super_Kabaddi) April 15, 2018
Where will Super Kabaddi League be played?
Lahore! The venues have not been disclosed yet as of now, however, we will have the honor to host international players on our soil and fight for the trophy.
Who will play?
Overall, 120 players will represent 8 national franchises international in the tournament.
The franchises include  Lahore, Multan Gujrat, Karachi, Islamabad, Gwadar, Faisalabad and Peshawar.
Players are flying in from Sri Lanka, Iran, Iraq, Kenya, Malaysia, Japan, Bangladesh and Kenya.
Talented players of @Super_Kabaddi
Looking forward to see them playing #SuperKabaddi pic.twitter.com/51UyiZKw5l

— CRICKET RECORDS (@cricket_guru5) April 16, 2018
The Kabaddi, according to officials, will be played between franchised based teams representing different cities of Pakistan and teams will be picked through the draft.
"The draft for the inaugural edition of SKL will take place in Lahore on 23rd of April," an official informed Geo.tv. "Competition will be played from 2nd of May to 10th of May while the opening ceremony of the league will be held on May 1st in Lahore," he added.
Super Kabaddi League 2018 Official Song
https://www.youtube.com/watch?v=V6Dni2C9Y2Q
Hey Pakistan! It's time for #SuperKabaddi, are you ready?
Stay tuned to Brandsynario for more news and updates.