A country can prosper, when it's youth are provided the resources to play their part.
We often hear that there are not enough platforms in Pakistan which provide them the right guideline as to how to go about achieving their vision.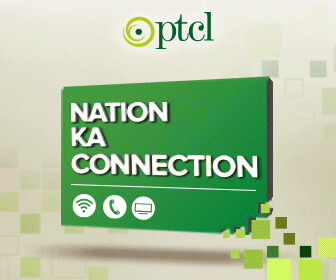 This is where Summit Leadership Development & Consulting comes in with its Dialogue 02 meet. The platform allows the youth to learn from some of the most professional names in the industry.
It also helps them get an exclusive insight as to what is going around both in Pakistani and international markets. Top officials from multi-national companies provide consultation on how to deliver, be competitive, and excel in the business ecosystem.
What is Dialogue?
Dialogue is a marketing & media forum, launched by Summit Leadership Development & consulting with the aim to bring together the most brilliant and most influential men and women who talk and consult about opportunities in Pakistan's brand and communication sector.
Driving Pakistan Through Leadership
The collective idea is to bring all panelists, speakers, sponsors, and especially leaders of tomorrow together with an agenda of moving forward in the industry whilst making a difference.
Not just that, but to also create further opportunities while working together to overcome challenges by jumping over the hurdles instead of running into them. None-the-less, this is a massive opportunity for old and emerging brands to come together for progressive sessions.
Networking with Opportunities
What could be better than the chance to network with some of the biggest names? Whether you are a professional or you have just joined, networking is one of the best methods to mingle your way to the top.
Dialogue's Session Panelists
The following are the session panelists:
Jerjees Seja, CEO ARY Communications Network
Syed Shahzad, VP Marketing & Communications, PTCL
Tahseen Shaukat, Founder/CEO Beats Consulting
Ateeq Rehman, Managing Director, GroupM Trading
Muhammad Urva, Media Manager, Reckitt Benckiser
Kiran Kohati, Head of Media & Corporate Communications, HBL
Omair Khan, Chief Sales & Marketing Officer, Geo Television
Agha Zohaib, General Manager, Mindshare
Faisal Tamanna, President Adsales, ARY Communication Network
The topics of the sessions will be '30 Sec Spot is Dying – is it?' and 'Is Digital Disrupting TV Dollars in Pakistan?'
Summit Agenda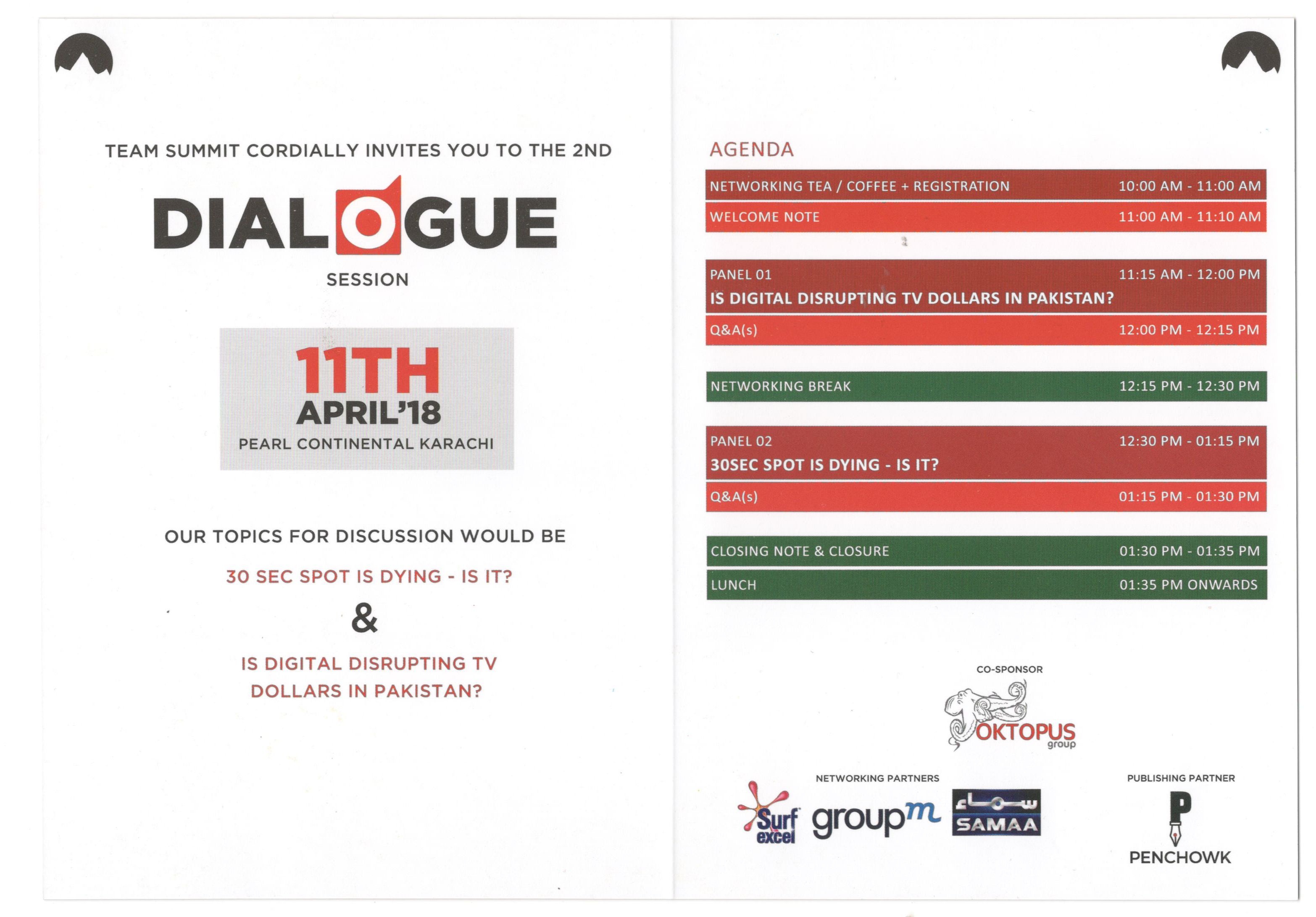 "People Don't like preaching, BUT DISCUSSION, PRESENTING A CASE,  AND THAT'S IMPORTANT. tHEREFORE, I THINK WE NEED TO LEARN TO DIALOUGE MUCH MORE."
Are you ready to learn?