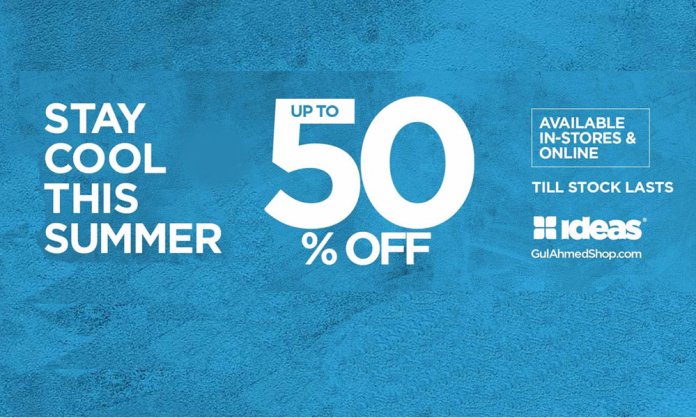 While it may seem that the country has nothing to celebrate at the moment due to its recent defeat in the World Cup, scorching heat and rise in the dollar rate, Gul Ahmed and Ideas Pret come as a savior giving you something to rejoice.
Offering more than 1,000 fashion and home products at throw-away prices, the Ideas Summer Sale 2019 is here to liven your summer and help you slay in style. It's time to save big by enjoying discounts up to 50% off on the unstitched lawn, ready-to-wear Pret collection, men's apparel, trendy shoes, stylish bags, and luxurious bedding for your daily use.
We'll have to admit that the rising temperature has sucked the life out of us and that surely calls for a shopping spree to brighten our lives. Add some colour to not just your wardrobe, but to your home too!
Gul Ahmed Summer Special Edition 2019
Since summer is all about exploring and experimenting with cool colours, Gul Ahmed brings you it's Summer Special Edition 2019 that comprises of unstitched lawn suits that are intricately embroidered and embellished to make you stand out in a crowd.
Get a 25% flat discount online and in-stores so you don't have to worry about the dent to your bank account!
Biggest Pret Sale of the Year is Here!
Not just that, we're all aware that Ideas Pret is a household name when it comes to providing top of the line ready-to-wear women's clothing and fashion accessories.
From a casual lunch to a formal dinner, birthday parties to wedding events, the Ideas Les Morris Eid Collection has something to cater to everyone's needs.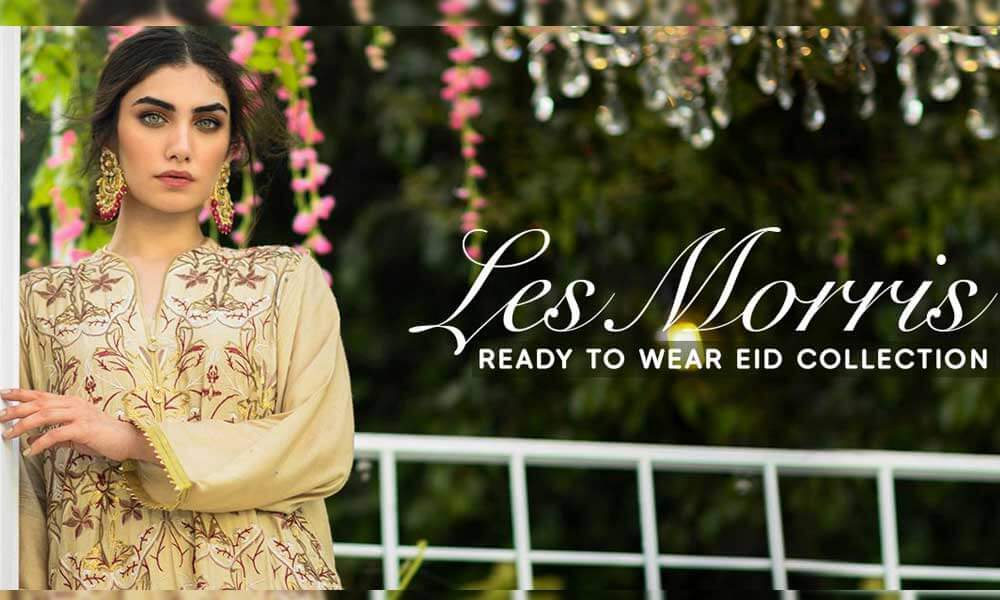 Gul Ahmed has primarily designed this collection keeping in mind the tastes of modern women who seek outfits that exude sensuality whilst retaining an aura of heritage and tradition.
Since no outfit is complete without the right fashion accessories, Ideas has a wide range of luxury bags and shoes to accentuate your look starting from just Rs. 1,200 onwards.
Ideas Man Sale – Why Should Just the Ladies have all the Fun?
Keeping the men in mind and not ignoring their summer fashion needs, Ideas Man is determined to make their shopping experience just as exciting as it is for the women!
Ideas Man is offering a number of options from festive kurtas to premium quality and top of the line formal cotton shirts.
Get a Bedroom Makeover with Ideas Home!
Once you're done investing in your apparel and still left with a budget, you can refresh your home with the best of ideas availing a super cool discount of up to 50% off.
Ideas Home has a range of products i.e. bedding, home accessories, and bath linen that you can either buy for yourself or as a gift. With every season there is  a range of new and exciting patterns and colour combinations to brighten the ambiance with something new.
It's time to rush to your nearest outlet since the best products don't last long. Revamp your wardrobe and redecorate your home with Gul Ahmed and Ideas Pret.