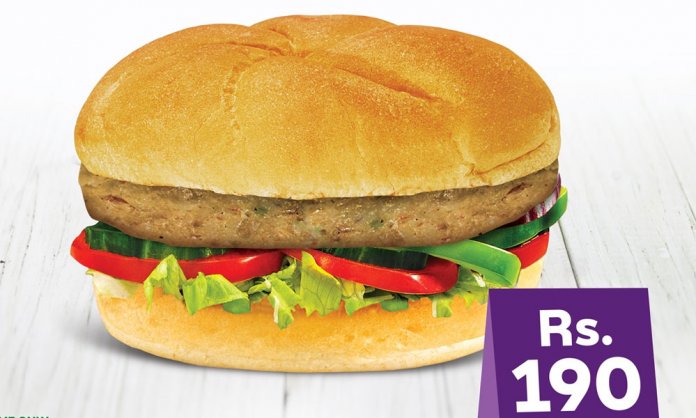 What is fresh, round, served on a freshly baked bun and affordable at the same time?
It's Subway's new Spicy Chicken Sub Slider that is so delicious you may not be able to stop after the first one!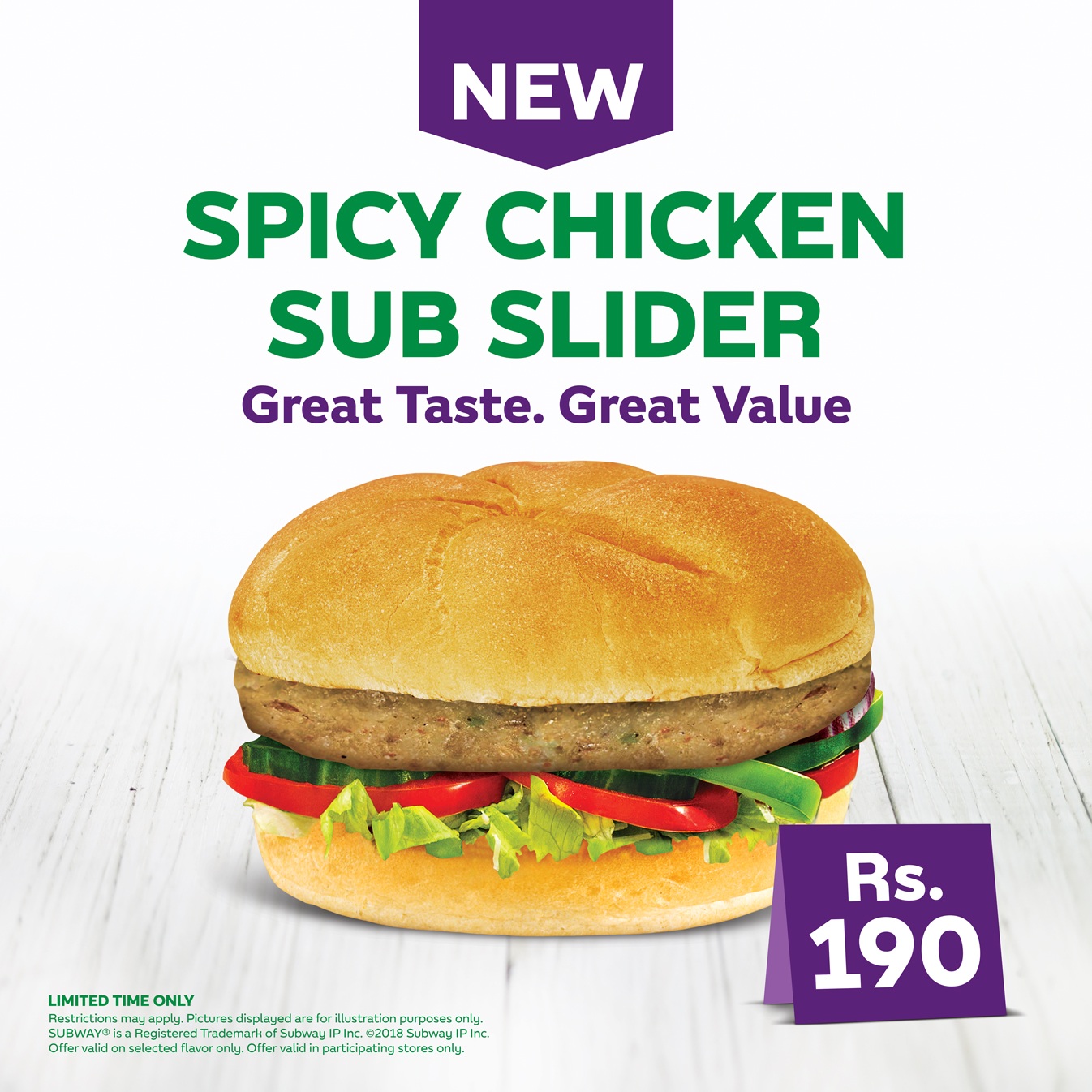 Take it with a Sub or with another Spicy Chicken Sub Slider to make it a meal. Whatever you do, just remember the amazing taste and aroma surrounding the new sub in town.
What makes the Spicy Chicken Sub Slider a must try,  is the fact that it is prepared in your presence and you have the option of adding your favorite toppings and ingredients.
Add onions or tomatoes if you like them more than other vegetables or make it a veggie-haven as per your requirement.
Since everything is fresh, the taste you get from the first bite is nothing short of heavenly.
All this for just Rs. 190 only which is far less expensive than all the other sandwiches in the market.
The flavor is also unique as the Tender Spicy Chicken Patty is one of a kind only available at Subway. The New Spicy Chicken Sub Slider can serve as a late night snack or a quick bite ahead of an afternoon meeting as it is easily available and can be eaten on- the- go.
The amazing combination of different sauces from Mayonnaise to Mustard will refresh your taste buds and keep those hunger pangs in check away for a decent amount of time
First, there was a 6-inch Sub and now you have a perfectly round 4-inch Handy Bite Sub that never disappoints.
Giving Your Spicy Chicken Sub Slider a Super Twist!
You can be super creative with your spicy chicken sub slider, be as unique and different as possible!
Throw on some extra cheese or a couple of crushed Lays. If you really want to go the extra mile, spice it up with spicy sauces, a few jalapenos, and pickles, and don't forget the lettuce for that additional crunch!
You can go completely desi with all the mirch masala or give it your own modern touch, that's completely up to you!
So what are you waiting for? Grab the sub slider at your nearest Subway outlet.