There are people all throughout the history of the world with interesting stories. They have either heroic features done in their lives or they accomplish something beyond. It is said that heroes is not born, rather circumstances create them. If we look at events throughout history, we can actually pinpoint locations where heroes can be seen.
Not just heroes, there are certain personalities in life who come by and change the world. Take Walt Disney, for example. He is known as one of the most optimistic people in history. His company, started back then, is now an absolute titan in the face of pop culture.
Similarly, there are personalities in terms of technological industries. Steve Jobs is one of them, Bill Gates is another. Speaking of the former, we have found his resume from another time!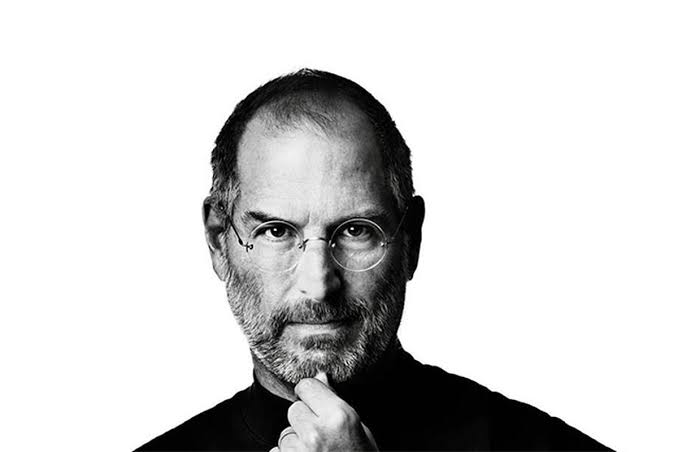 Steve Jobs:
So, what do you know about this personality? He is one of the most widely known people in the world. People know of him as a pioneer behind Apple. With the rate that Apple is rising through the ranks, it seems that a good legacy is being left behind. There are even a couple of movies you can watch to have a deeper glimpse of his life. One starrs Michael Fassbender and another features Ashton Kutcher.
What else do we know about the personality? He was once fired from his own company. Yes, he was one of the pioneers of Apple and he was kicked out from it! What would people usually do in such a situation? They might get demotivated. Steve Jobs went and started his own animation company! You ever heard of Pixar? Guess who created that? Yes, exactly!
An Old Application:
Here we can see a Resumè or a CV of sorts. It shows Steve Jobs, a young one, applying for a design engineer at Atari. From the year shown, Atari was one of the highest running companies of the era. Everyone wanted to own a console. At that time, Steve Jobs applied there.
The interviewer was so impressed by him that he was offered something even better. This shows us that passion, skills and determination also matters. This story is from way before he pioneered Apple. It seems like quite an impressive achievement for the person.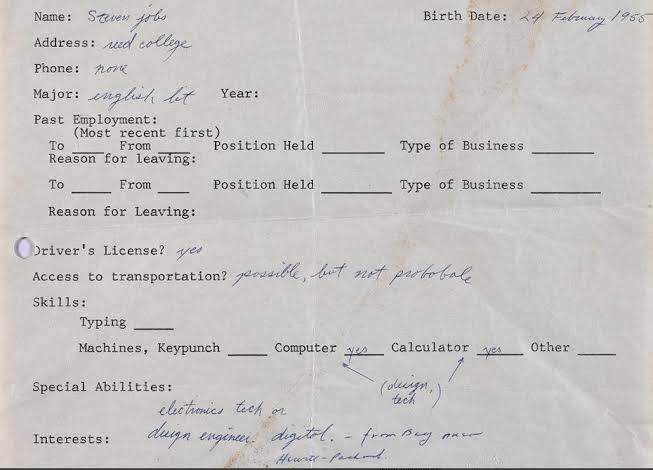 How Talent Is Recognized:
It is often seen that a lot of talent goes underrated. Imagine how many people have been overlooked because they were refused in one area or another. From this news, we can understand that academic is not the only thing that counts. It also takes a certain kind of passion to move high. If someone has passion, they should be given a chance.
Steve Jobs was also given an opportunity at Atari. He got the chance that he had not even applied for! We can take a lesson from this. It shows that sometimes taking a chance pays off. This applies to people present on both ends. The writer of this article finds this resume as a form of innovative article.
Stay tuned for more from Brandsynario!