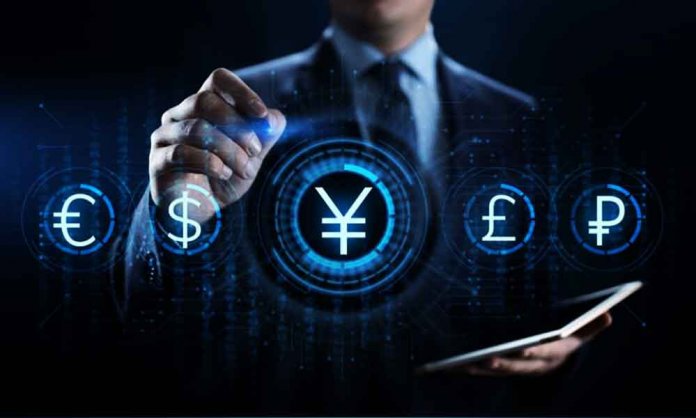 The federal government of Pakistan has come to a decision to establish Electonic Money Institutes (EMIs) to regulate digital currencies.
These will be established from Monday (2nd April) in order to combat money laundering and terrorism as a part of the Financial Action Task Force (FATF).
According to Dawn, the State Bank of Pakistan is to issue digital currency by 2025.
Federal Minister for Finance Asad Umar asked the central bank to ensure top-class cybersecurity in the banking system with the help of the Federal Investigation Agency (FIA) to extend benefits towards the people.
As we move towards a digital economy, it is absolutely important to ensure cybersecurity,– said the finance minister
To officially introduce the system with an opening ceremony was held today at the Islamabad office of the State Bank of Pakistan. Asad Umar was the chief guest along with SBP governor Tariq Bajwa, finance secretary Yonus Dhaga and other officials.
During the ceremony, a senior State Bank official explained that EMIs were non-bank entities to be licensed by the central bank to issue e-money for the purpose of digital payments.
SBP's Deputy Governor Jameel Ahmad also shared his two cents. He said that the central bank is working on the concept of digital currency and wishes to introduce it and implement it by 2025. This will help in promoting financial inclusion and reduce inefficiency and corruption.
Asad Umar has stressed over technological advancement and flawless cybersecurity in his past speeches.
During his previous speech, he shared that Pakistan is a good 30-40 years behind other countries when it comes to digital technology and shared that the digital cash transfer system is a fantastic development.
On the other hand, he also added that Pakistan needs to the technology available to leapfrog ahead as to where the other countries stand.
https://youtu.be/vRbsOR94jnY
These regulations will help combating money laundering and terrorism financing while it will also help regulation of digital currency throughout the country – Sources told Express Tribune
The sources also shared that FATF had warned of the use of digital currency by terror organizations. The new set of regulations have been made keeping in mind to regularise digital or cryptocurrency in light of FATF's action plan.
According to CoinDesk, companies will have to meet capital requirements, undergo the scrutiny of executives, take measure to protect users' funds and carry out customer due diligence, including storing personal details such as name, ID card number, address and telephone number.
There is an urgent need for all countries to take coordinated action to prevent the use of virtual assets for crime and terrorism – FATF said at the time (October 2018)
Pakistan is now implementing these recommendations and introducing the Electronic Money Regulations based on which EMIs will be issued licenses by the government.
As per Express Tribune, the government will also be authorized to suspend or cancel licenses of EMIs deviating from the set rules and regulations.
Have something to add to the story? Share your thoughts with us in the comments below.
Stay tuned to Brandsynario for more news and updates.
Prime Minister's Startup Pakistan Program to Support 1 Million Young Entrepreneurs