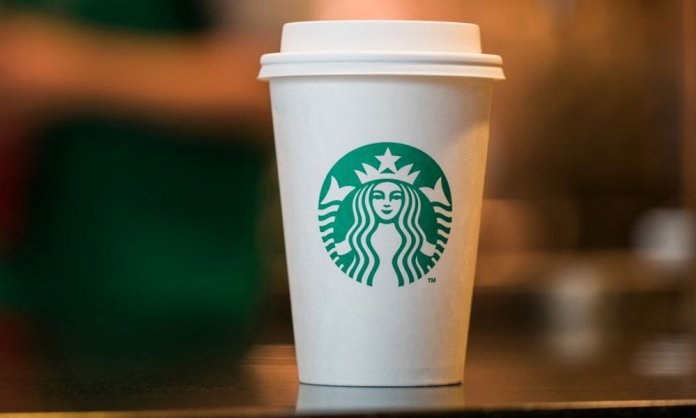 Starbucks on Thursday announced a partnership with e-commerce giant Alibaba that will give the US coffee giant greater access to China's growing food-delivery market as it faces increased competition from local firms.
The move comes as Seattle-based Starbucks faces a challenge from upstart Chinese company Luckin Coffee, which has expanded aggressively on a strategy based largely on satisfying delivery orders placed by mobile app users.
"We truly believe that this enduring partnership will elevate the coffee culture in China," Starbucks president and CEO Kevin Johnson said at news conference in Shanghai.
Johnson called the tie-up "rocket fuel" for the US company's emerging digital strategy.
Under the arrangement, Starbucks products will be dropped off to customers would be handled by Alibaba's food-delivery unit, Ele.me.
Long a traditionally tea-drinking nation, China is seeing an explosion in coffee consumption and Starbucks has targeted the country as its key market after the United States, and its main source of new growth.
It already has more than 3,400 cafes in more than 140 Chinese cities and has said a new outlet opens every 15 hours in the country.
China's overall market for food and beverage delivery has skyrocketed in recent years, fuelled by eager adoption of digital commerce and the rise of delivery start-ups employing vast fleets of low-wage, scooter-mounted couriers.
Chinese restaurants now fill huge volumes of delivery orders, and many new food-and-beverage outlets are being established solely for deliveries.
Until now, however, Starbucks had yet to announce a comprehensive strategy for tapping the mobile market.
But the pressure has been rising since Beijing-based Luckin launched about a year ago.
It has quickly expanded to hundreds of delivery-focused stores, is targeting more than 2,000 outlets by the end of this year, and vows to disrupt what it has called Starbucks' "monopolistic" presence in China.
Johnson declined to specifically address the Luckin challenge when asked, saying the Alibaba partnership was part of broader global retail evolution and that Starbucks "has always had a lot of competition."
Alibaba, founded by entrepreneur Jack Ma, has been a key driver in the Chinese retail sector's transformation toward digitally placed orders and delivery for a range of consumer goods.
Earlier this year, the Hangzhou-based company acquired full ownership of Ele.me, China's leading food-delivery start-up, to improve its positioning in the meal-delivery sector.