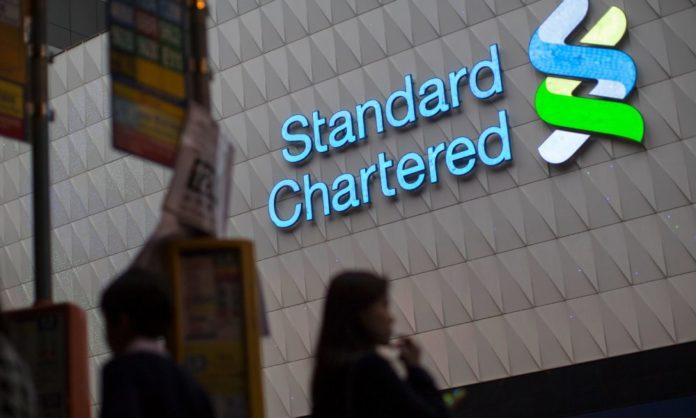 In Pakistan on 1st June, according to new data from Standard Chartered, trade corridors in Asia, Africa, and the Middle East are expected to develop at a rate that is over four percentage points faster than the world average, increasing exports from these regions from USD 9 trillion in 2021 to USD 14.4 trillion by 2030. The Future of Trade 2030: New Growth Corridors report predicts that global trade will increase to USD 32.6 trillion over the same time from USD 21 trillion in 2021.
Based on an examination of previous trade statistics and forecasts through 2030, thirteen important markets are anticipated to account for 73% of all exports and 69% of all imports in Asia, Africa, and the Middle East. This will result in a combined total trade value of USD19.7tn. Mainland India, China, and South Korea top the list by volume.
Simon Cooper, CEO of Corporate, Commercial & Institutional Banking and CEO, Europe and Americas, Standard Chartered, said: "Global trade continues to present growth opportunities within and across some of the world's most dynamic regions. This research underlines how businesses are diversifying their sourcing and manufacturing decisions and offers practical insights into how this is playing out around the globe. In particular, the adoption of digital supply chain finance solutions could have a game-changing impact on export growth." 
It is predicted that global trade will migrate southward and outward, away from the West. A recent free trade agreement between India and the UAE and Bangladesh's intentions to construct more than 100 special economic zones by 2030 would help South Asia become the export region with the quickest growth.
High-growth corridors in ASEAN, South Asia, Africa, and the Middle East will outpace the global trade growth rate of 5 percent by 2030
| | | |
| --- | --- | --- |
| Corridor | Average Annual Growth Rate (2021-2030) | Size (USD 2030) |
| Intra – ASEAN | 8.7% | 0.8tn |
| South Asia – ASEAN | 8.6% | 0.3tn |
| South Asia – Africa | 8.2% | 0.2tn |
| South Asia – Middle East | 7.0% | 0.5tn |
| East Asia – ASEAN | 6.3% | 2.1tn |
| Intra – East Asia | 3.4% | 2.2tn |
To better understand the main factors influencing trade growth as well as the difficulties they encounter, Standard Chartered polled more than 100 C-suite and senior leaders from multinational corporations. The study found that rising geopolitical tensions and conflicts (54%) were the top concern among business leaders, followed by unstable and high energy and commodity prices (52%) and subpar infrastructure (46%), and high inflation (45%) as well as sanctions, tariffs, and export restrictions (44%).
Using this data and lessons learned from our 2021 report, Standard Chartered introduces a response framework that focuses on three areas:
Rebalance – diversify risks through supply chain reconfigurations
Technology in operation – increase reliability, transparency, and resilience
Sustainable trade – enable end-to-end ESG-compliant supply chains
These areas, supported by a combination of ten initiatives, give businesses the tools to effectively formulate a well-rounded strategy to deal with the rapidly changing currents of trade and navigate new and emerging trade flows.
Adopting digital supply chain finance (SCF) solutions is one such technique. These solutions provide a number of advantages, including improved capital flow visibility, tracking of ESG commitments, more SME involvement, and increased trade. According to research, SCF solutions have the potential to increase exports by USD 791 billion across 13 important markets in Asia, Africa, and the Middle East by 2030. This would help close the global trade financing deficit, which the Asian Development Bank anticipated would reach USD 2 trillion by 2022.
Stay tuned to Brandsynario for more news and updates.