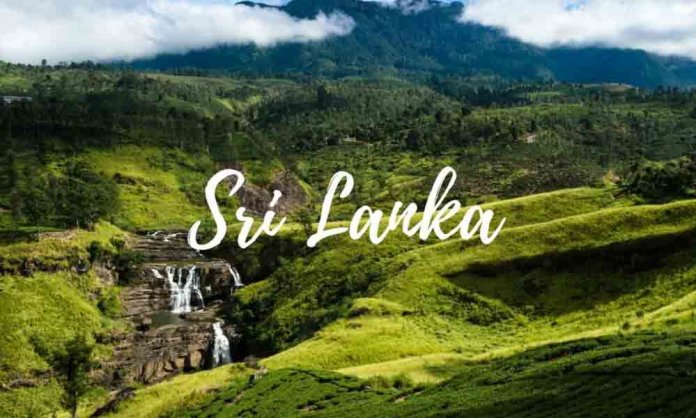 Sri Lanka has now suspended its plans to allow free visa on arrival to citizens of 39 countries, including Pakistan
The decision in light of the devastating Easter suicide bombings that reportedly killed 360 people.
Tourism Minister, John Amaratunga said in a statement:
"Although arrangements were in place to issue visas on arrival for citizens of 39 countries, we have now decided to hold it for the time being in consideration of the current security situation."
Earlier it was reported by Khaleej Times that Sri Lanka was rolling out free visa on arrival for citizens of 39 countries and Pakistan was also on the list.
In a bid to boost tourism, Sri Lanka was opening doors to travelers from the United States, Canada, the United Kingdom, the European Union, Australia, New Zealand, Thailand, Singapore, Malaysia, and South Korea.
The promotion was supposed to be effective from May 1 and was likely to continue until six months.
The South Asian country was aiming to lure in tourist to for the Yala monsoon season, which runs from May to August.
Following is the complete list of countries that are now offering visa-free, Visa on Arrival (VOA) and e-visa to Pakistani passport holders.
Visa-Free Entry
Dominica (6 months)
Haiti (3 months)
Qatar
Micronesia (30 days)
Saint Vincent and the Grenadines (30 days)
Trinidad and Tobago (3 months)
Vanuatu (30 days)
Visa On Arrival
 Cambodia (30 days)
Cape Verde (30 days)
Comoros (45 days)
Guinea-Bissau (90 days)
Madagascar (90 days)
Maldives (30 days)
Mauritania
Mozambique (30 days)
Nepal (30 days)
Palau (30 days)
Rwanda (30 days)
Samoa (90 days)
 Somalia (30 days)
 Timor Leste (30 days)
 Togo (7 days)
 Tuvalu (30 days)
Uganda (30 days)
Countries Offering E-Visa To Pakistanis
Antigua & Barbuda
Australia
Azerbaijan
Bahrain
Benin
Bolivia
Cambodia
Colombia
Djibouti
Ethiopia
Gabon
Georgia
Guinea-Bissau
Kenya
Kyrgyzstan
Lesotho
Malaysia
Myanmar
Moldova
Nigeria
Rwanda
Saint Kitts and Nevis
Sao Tome and Principe
Tajikistan
Turkey
Uganda
United Arab Emirates
Uzbekistan
Zambia
Zimbabwe