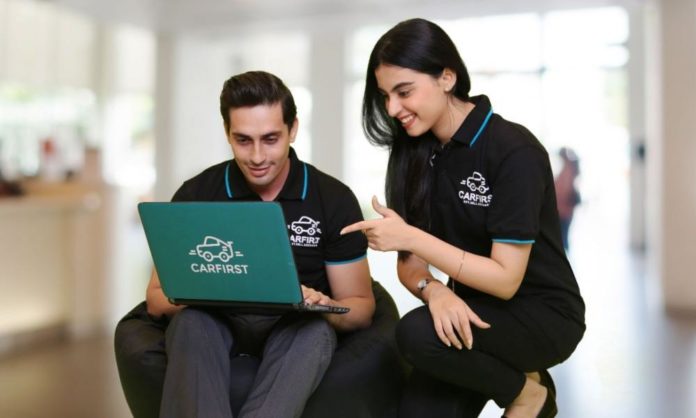 142 views
The convergence of technologies has revolutionized human lives forever, with an everlasting impact. The increasing reliance on technology has led to new levels of expectation in regards to the convenience of a process or product, whether it is ordering food at home without having to speak to anyone or pay your bills without having to go to the bank. While we're on the subject of convenience, one brand has really gone above and beyond to deliver a service so quick and hassle-free that was previously thought impossible.
CarFirst has been promising and delivering on the convenience factor for 5 years with a never-seen-before service that changed the way cars are sold. They took the entire process of selling a car, reduced every single hassle involved and reduced weeks worth of lead time into just 45 minutes. They launched back in 2016 with a team of just 5 members and now have grown to a 450+ team and are widely present throughout numerous cities of Pakistan. When it comes to buying and selling cars, you have probably already heard of them or at the very least remember their catchy jingles from the radio!
Upkeeping with their growth, they've recently added a service to their portfolio enhancing convenience called home inspections, by which the customer can now sell their car from the comfort of their home and receive payment instantly. The thought process and innovation involved on the backend to achieve this platform is simply genius, with thousands now selling their car to CarFirst with utmost convenience, on a daily basis.
We contacted CarFirst for a comment and Raja Murad Khan, CEO & Co-Founder CarFirst, said, "With the emergence of new technologies and a changing demographic, we were on a mission to revolutionise the consumer journey by maximising convenience. Through this initiative, we will bring expert car inspections and offers to our customer's doorstep to facilitate a hassle-free transaction".
CarFirst has attempted to make the process of liquidating your car into one that is almost as simple as ordering a pizza. With an inspection covering over 150+ inspection points and extremely competitive pricing, we highly recommend considering CarFirst for your buying and selling needs.