On father's day when almost everyone shares their moments with their dads, those who have been somewhat distant are unable to relate. Hania Aamir had shared some time ago about what she felt on this topic on mother's day. While it takes courage 'talking about' your estranged father, it also takes courage 'talking to' your estranged father; and Sonya Hussyn shared such a moment on her social media.
Sonya Hussyn shares audio call
Sonya shared a clip that was a recording of a WhatsApp call with her father. In that call, she wished him a happy father's day and told him that she loves him. The father broke down at this. Crying, he thanked her. The actress ended the call and shared a heartfelt caption, a message to her father.
"To,
Pyary abbu,
(Syed Tanveer Hussyn shah bukhari)
If there ever was anything missing from my life, it was that I never got the chance to tell you how much I love you. Or shayad aj bhi nahi keh saki theek sy.
But today after hearing the words 'I love you too' from you, made me feel like my life's purpose was complete. You know abbu, right now my hands are trembling as I am writing this. Words feel incomplete while penning emotions racing through my heart and soul. bohat mushkil laga bohat bohat bohat mushkil.
But, Today, I can happily scream…I love youuuuu, I've always always always loved you. Bus fasly itny thy k kabhi himmat nahi ban paye kehny ki . My fault!! M Sorry that I took 26 years to tell you this. Thankyou ALLAH …..
Aaj k baad, ye hamesha ka sath. IA"
In an interview with Samina Peerzada, Sonya had shared how her father married the second time and left the mother in hopes for a son. After that, the distance just grew more and more. It was because of that that Sonya decided to work from a very young age and support her family.
Not only contacting her father, telling him that she loved her but also making it public, required bravery. Netizens, be it the masses or celebrities, shared encouraging messages.
Celebrities included Maya Ali, Feroze Khan, Yumna Zaidi, and Saadia Khan among others.

Image Source: Instagram

Many more wished her congratulations on this achievement.


Fans also shared their own experiences on the post. They talked about how this post made them cry because most of them are either unable to express their loved ones because they are not comfortable with them or their parents are no more with them.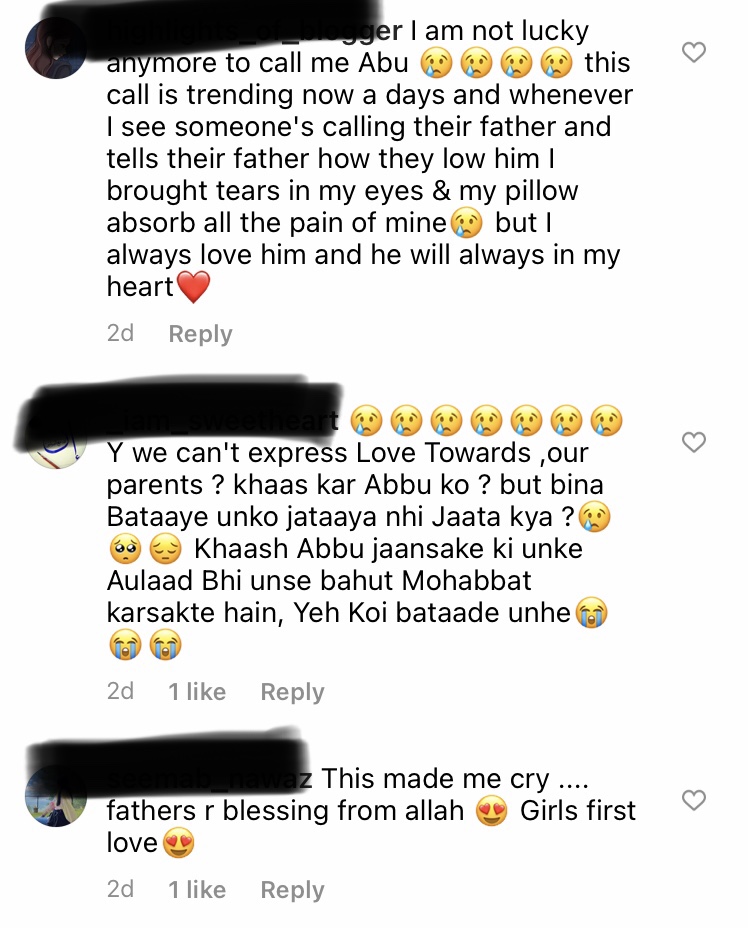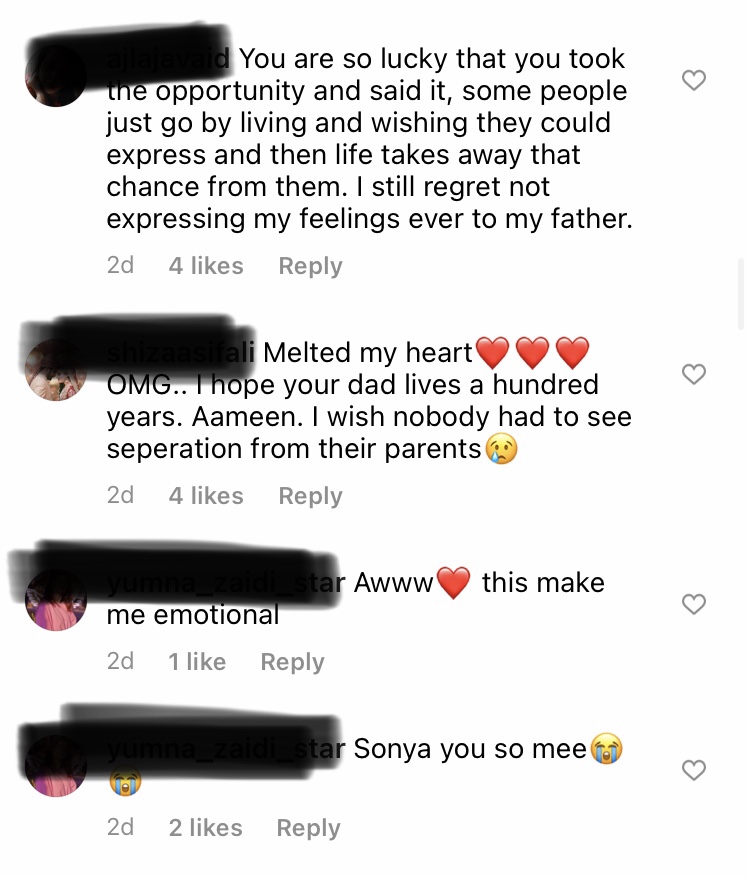 It must have taken quite a lot of courage to do this Sonya but if anyone is able to take difficult decisions, it is you. And we love you for that.
Stay tuned to Brandsynario for the latest news and updates!