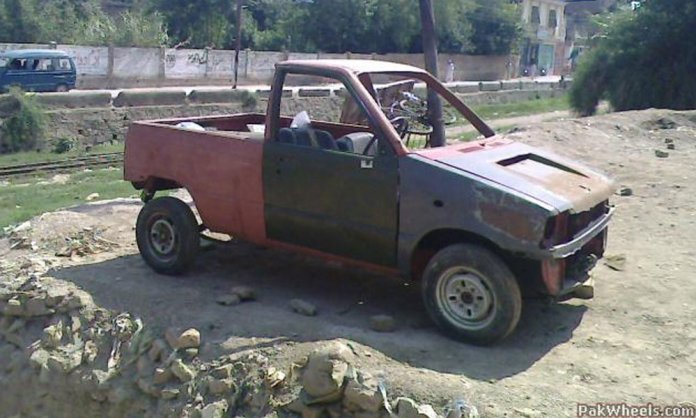 Creativity has no limits and there are countless examples of this. Innovation and invention go hand in hand and create the most brilliant of things.
One such example of this is the ability to come up with solutions without having to compromise on the pocket.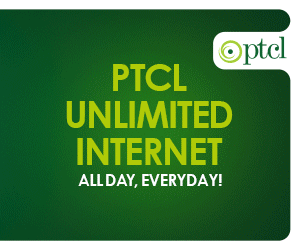 One man did exactly the same for a dairy business. A picture of an 800cc Mehran is going viral as some genius has turned his hatchback into a pickup truck!
The 3-decade old car has become a successful conversion for the purpose of dairy supply. As seen in the image, the b-pillar has been kept intact whereas the c-pillar has been removed, creating an open cargo space.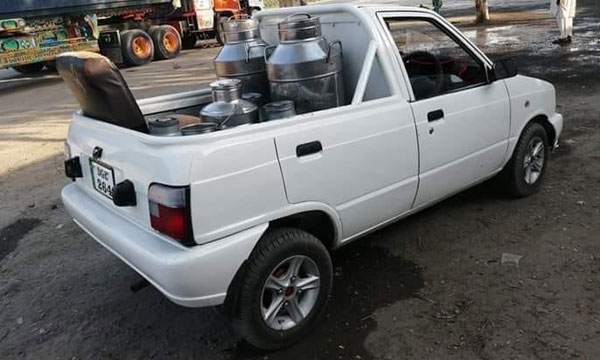 In the past, we have seen many more brilliant jugaars that have been done with the Suzuki Mehran. It has been turned into a sporty monster as well as a comfortable limousine too.
The possibilities are unlimited!
What do you think about this new innovation? Share your thoughts with us in the comments below.
Stay tuned to Brandsynario for more news and updates.