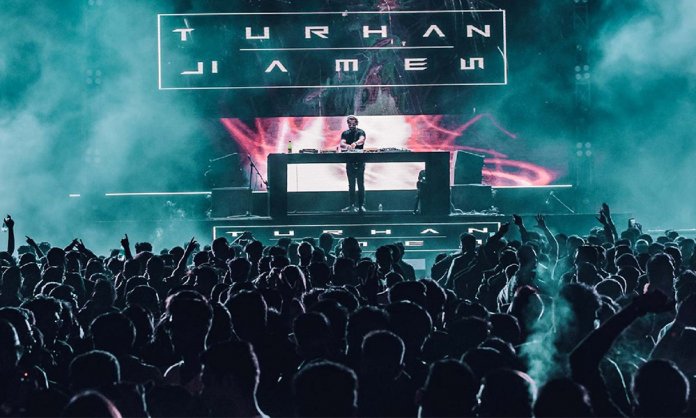 On February 15, crashers vandalized Solis Music and Arts Festival in  Islamabad.
The fourth edition of the EDM festival, Solis was shut down around 9:30 instead of 12:00 when crashers trashed the place and injured 100's in the process.
It took quite some time for the music scene to return back to Pakistan after security concerns were resolved as international DJs made their way back to participate at the events.
The organizers of the event received heavy criticism on social media. They took it to their official Instagram account to express their concern regarding the mishap:
Apparently, the crashers had fake tickets and they fought their way into the event. Many shared their first-hand experience on Twitter.
i don't think Pakistan is ready for the rave scene just yet

— 𝘒. (@carbonbuns) February 15, 2020
I WILL POST THIS EVERYWHERE SORRY SOLIS JEEOOOOOOOO pic.twitter.com/S9dOdrhBEB

— bhaijan (@smd_beaach) February 15, 2020
Well if #solis management cant handle a crowd then why tickets were sold to people more than capacity of siting arrangements?This event meant to just mint money? Many people called and said how they were looted in name of VIP tickets.Not allowed entry rather thugs insulted them. pic.twitter.com/6Jb4dLxf1J

— RJ imran official (@RJimranofficial) February 16, 2020
Scene kuch aise hen…#solis #Islamabad #SaturdayVibes #MDS2020 #fucksolis pic.twitter.com/BtT5GOiwaS

— 🇵🇰 (@TanTanTanaTann) February 15, 2020
Gatecrashers trashed the place, leading the stage and enclosures to collapse. The organizers of the event shut off the lights and music in an effort to get people to leave the venue but it seemed as if nothing was working.
Earlier, the festival did great in the city of lights. Here's to hoping the festival will return back with better management.
The lineup for the show in Islamabad featured Julian Jordan, FDVM, Mike Williams, Turhan James, and Dannic.
For more news and updates, stay tuned to Brandsynario.