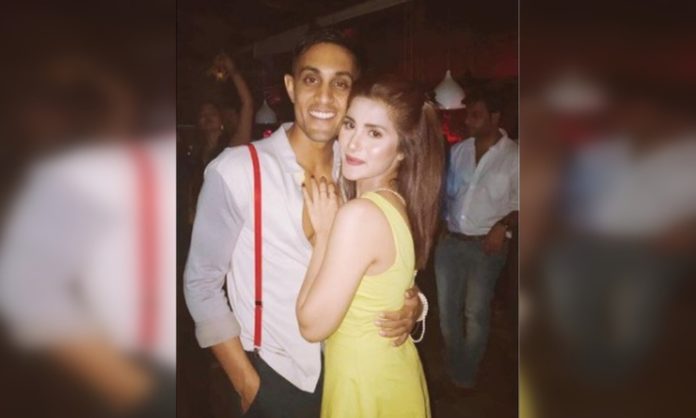 Sohai Ali Abro is enjoying the married life but her fans aren't enjoying the documentation of it. Here's why she's getting bashed.
Costume Night
It appears Sohai Ali Abro and her husband were out and about enjoying a costume night. Dressed in a yellow dress, Sohai looks like sunshine. Her husband on the other hand, is dressed in red suspenders and is perhaps the lobster? They could be a mermaid and her lobster but we may be wrong!
Here's the couple enjoying the night:
View this post on Instagram
The Netizens Rain on Their Parade
However, the picture posted on Instagram cost Sohai some negative comments. People are sharing their discontentment over her dressing (so surprising!) while others are questioning her faith. Since Pakistanis are also not good with PDA, people are also not liking the 'close' picture.
A reminder:

An advice:

Good With The Bad
However, not all the comments are as bad as these ones. Many netizens also think before they type and sometimes they share their good thoughts too. Someone came to the couple's defence with a comment that we can all learn from: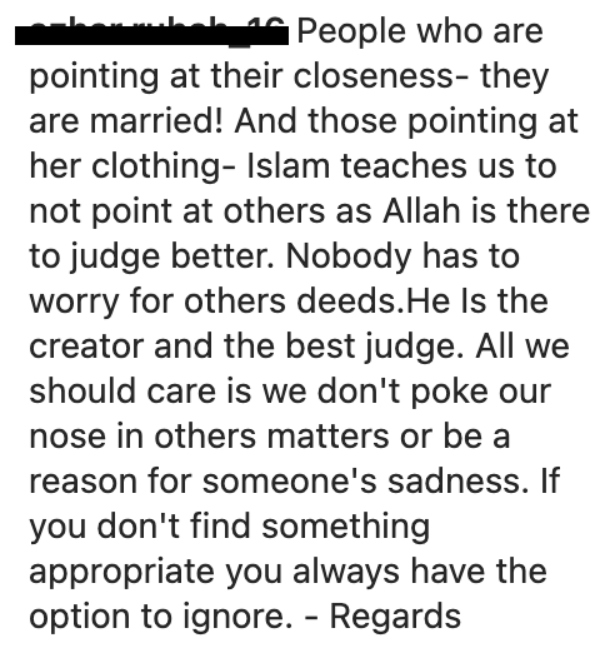 Others had only well-wishes and love to shower on the recently married couple: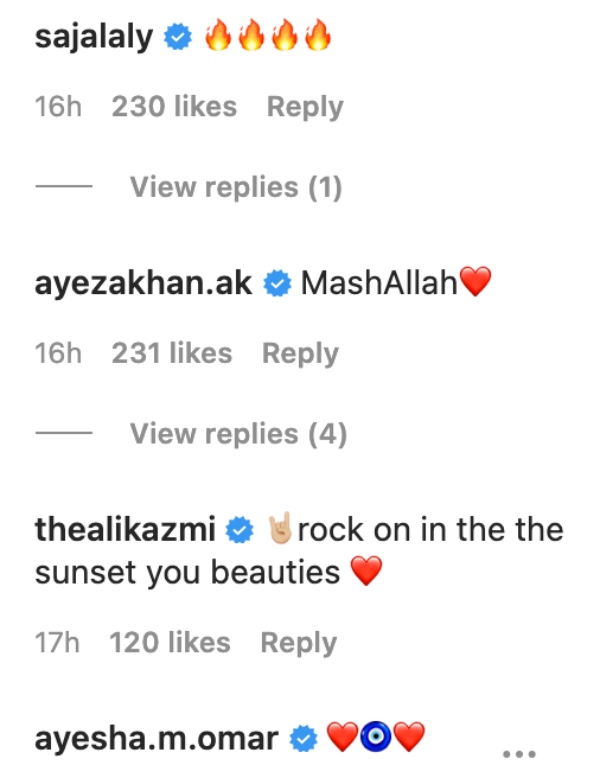 So Couples Can Not Couple?…
The hate the two are receiving on just taking a picture close together is concerning. The two are married! Why can't two married people also stand together and take a loving picture? Sure non-married can not but what is wrong with those who have literally read their Nikkah?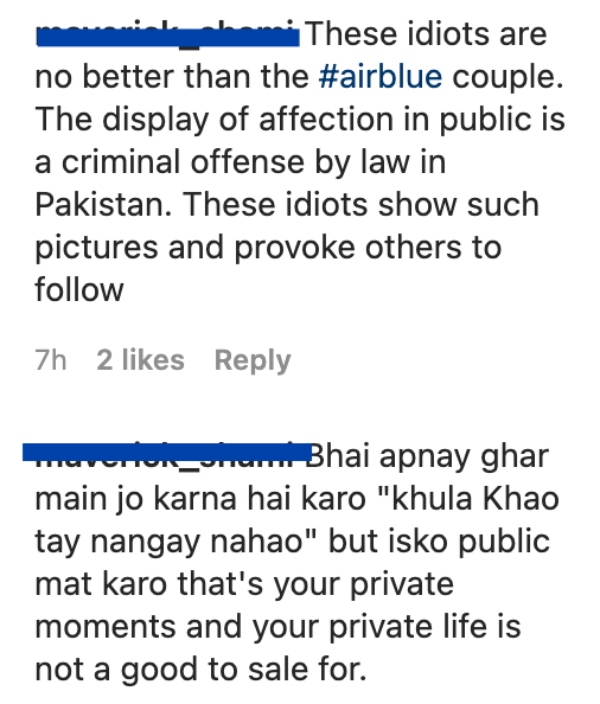 It's actually hilarious how a picture with a husband and wife in arms has the potential to invite so much ire.
A Little Confusion
Celebrities like Sohai Ali Abro and others are used to online trolling by now. For them, these must be like jokes by now where a picture is posted and within seconds hate starts coming.
However, we wonder if they ever wonder that 'where did we ask for your opinion?' That's the beauty of netizens around the world. They believe their opinions are asked for. If only every person had such good self-esteem, we would have fewer issues in the world.
The New Couple
Sohai recently married Shehzar Mohammed and their wedding was a funfair. The two were gleaming with happiness on their big day and we loved the simple, minimal vibes.
From their wedding pictures to party times, here's what all they have been up to:
View this post on Instagram
View this post on Instagram
Stay tuned to Brandsynario for the latest news and updates.