Hira Mani is being schooled for her fashion choices and we need your verdict!
Does Anything Work?
Fashion has long been understood to be an expression of your self. That is primarily why you can wear anything that you love, like, desire because expressions of selves are never uniform. However, does anything go literally when you're deciding an outfit or are there some standards of 'good' or 'bad'?
It seems there are according to netizens because they have showered Hira Mani with fashion police verdicts. Her latest fit shared via Instagram is creating waves and they're not the most desirable ones.
A Fusion Look
Hira Mani was seen adorning a fusion outfit. She was brave enough to try a new saree look by not only changing how one wears a pallu but also swapping a blouse for a cropped T-shirt! Fusion looks have been all the rage on Instagram with all the influencers.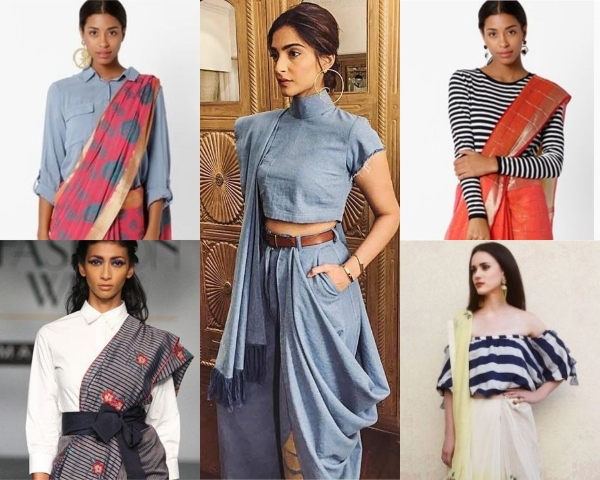 In a highly globalized world, if everything is a bit of everything, why not our clothes too? Yet, Hira Mani's outfit has flopped.
Here's The Disputed Look
View this post on Instagram
What Netizens Are Saying
One would never think that Hira Mani's followers or netizens, in general, would be so cognizant about fashion choices. Or maybe they aren't and the outfit really prompted them to say something. Here's what they're putting down: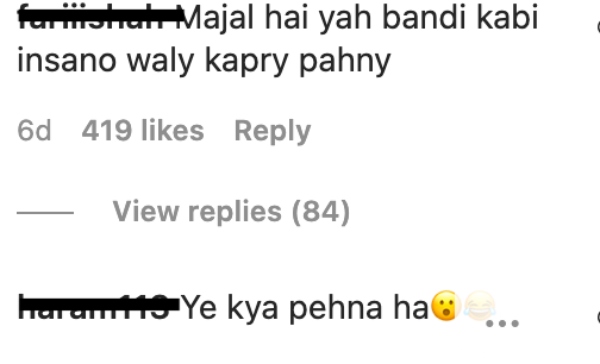 What Went Wrong?
Although the look was coming from a good place, the execution was exceptionally poor. Fusion looks are a sight for sore eyes but only when done properly. In this case, the cropped t-shirt looks like a night suit shirt and it's way too loose.
Since a saree is so fluffed up already, it needs something fitted on top to prevent you from looking like you are wearing a bag. Hira Mani, unfortunately, lost that battle. 
When Will Our Celebrities Learn?
This is not the first time a celebrity's look has flopped like this. Our Pakistani celebrities are particularly famous for adorning looks that simply make no sense. Since they do not plan their outfits by themselves, are their stylists supposed to be held accountable?
View this post on Instagram
But the stylists could always say "hey, they can see and think too! Why not reject an outfit that is so bad?" What does one refute that argument with then? In other words, failed outfits have a host of reasons and you never know who to hold accountable. 
Stay tuned to Brandsynario for the latest news and updates.