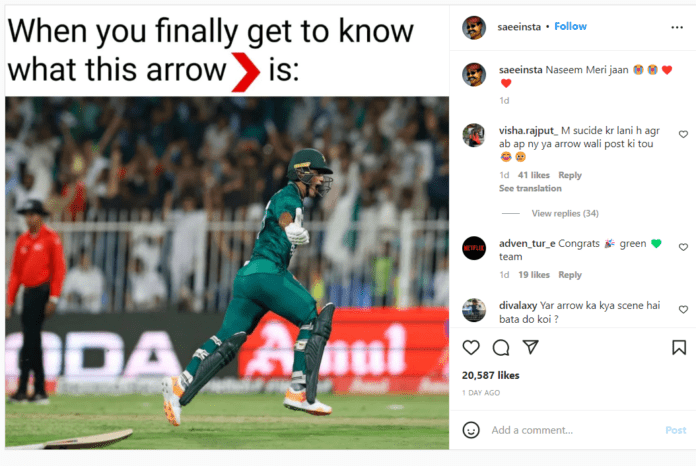 Pakistan's thrilling performance in Asia Cup 2022 has been all the hype on social media lately, with the golden sixes of the young prodigy Naseem Shah, Pakistani pacer against the overwhelming Afghanistan cricket team, in the first two balls of the last over, snatching victory from their jaws. Suddenly, out of nowhere, a bizarre looking red arrow has been making the rounds amongst memes circulating online.
The heroics of the new star bowler have been merged with the mystery of the red arrow. As of now, no one knows the reason behind it. Netizens being the all-time geniuses have begun to ponder as to what is the meaning of the new meme game behind the arrow head.
As usual, many reach out for the comment sections to find the answers, and are met with miscellaneous theories.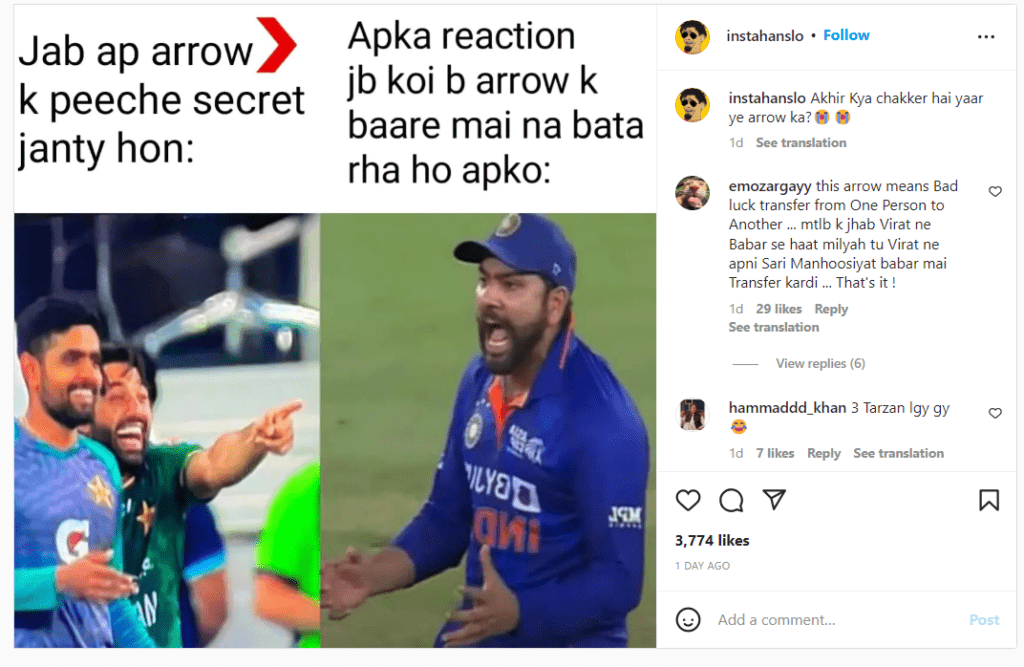 Another keyboard warrior shared his theory on the arrow, that it is symbol of transferring bad luck from one person to another, and in this case, Indian former captain Virat Kohli has transferred his bad form to Pakistani skipper, Babar Azam, after which the Pakistani team captain has been unable to score runs throughout the tournament, while Kohli's form has miraculously returned. This sounds quite believable though, but it cannot be true.
More people poked fun at it, and a rhyme 'Ye arrow arrow kya hy' has also been making rounds. Some have been claiming it is directing towards, India, while others have claimed, that no one actually knows the reason behind the ongoing mayhem behind the arrow.
Well, that's all folks! The mystery is yet to be solved, and the origin of the arrow remains unknown. If you have a hint about it, let us know in the comments.