Hira mani was already a celebrity figure before she joined the acting world. Married to the comedian, Mani, people loved the Hira as the couple paraded around TV shows, radio shows, and events. And then, fairly recently, Hira started acting as well. At first, she would get supporting roles such as in the drama Yaqeen Ka Safar. Or the one in Aangan. But she told the audience, she is perfect for acting and she has the talent to be the lead. So from then on, she started getting shows as the protagonist in Do Bol, Galati, and Kashf.
Now that she is a very loved actress with 4.7 million followers on Instagram, she is more public than ever before. So when she posted a photoshoot on her son's birthday, she attracted a lot of attention. In that picture, she was seen with her son. The background was decorated with fairy lights around the son's childhood pictures. And on this birthday, she was found kissing her son on the lips.
All hell broke loose in the name of ethics and Islam on Twitter. People called this scene vulgar, unethical, and even a Jewish conspiracy. They even presented a hypothetical situation; they said, what if it was a father kissing his daughter.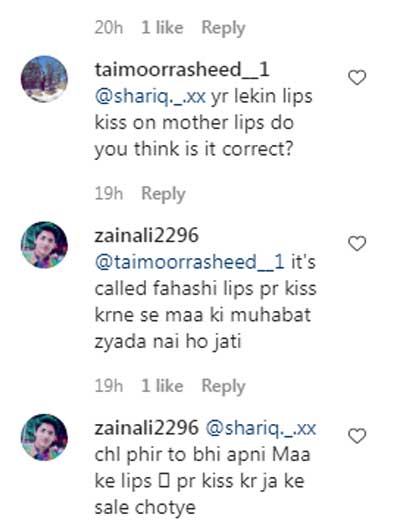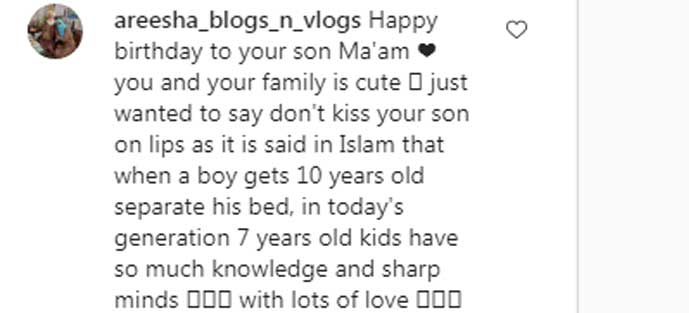 Well, in whatever way they choose to love their kids, it is their actions. All we say is, Nazar (evil eye) is real. So please think twice before posting pictures.
Stay tuned to Brandsynario for the latest news and updates!