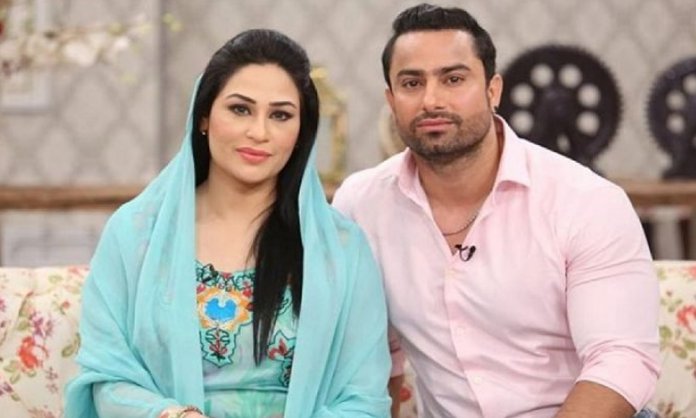 One of the popular singers of Pakistan Humaira Arshad has recently filed for Khula in Lahore's family court from her husband actor/model Ahmed Butt.
While giving an interview to the media outlets outside the court, the singer shared the reason for khula for the third time from her husband, claiming that she is so done with the daily fights and violence.
She said:
I cannot live with him anymore as I am subjected to violence and am fed up of daily fights.
She further added that she has reconciled with Ahmed Butt in the past but despite all the efforts, things could not get better between them.
Humaira stated:
For the sake of my son, I had reconciled with my husband despite all our differences
This is not the first time that the songstress has taken this issue to the court. Back in 2015, the couple formally announced the decision of parting their ways through media. However, a few months later, they decided to get back together for the sake of their son.
Things didn't get any better between the couple and they took the matter to the court again in 2017. This time, the singer alleged her husband of pulling her hair and beating her in public.
We hope the issue between the couple would get solved this time too!
What do you think about the story? Let us know in the comments section below.
Contributed by: Hira Ahmed
Originally published on Veryfilmi.com