The internet is an amazing innovation! You can do a plethora of things from the comfort of your own home. From shopping to ordering food from your favorite restaurant, to paying car tax! Everything can be done with a simple touch.
To provide the same level of comfort to its residents, following Punjab's steps, the Sindh Government will now let its citizens pay car tax online.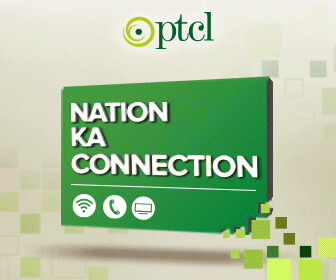 However, the Excise, Taxation, and Narcotics Control (ETNC) have shared that registered owners can use this facility.
Sindh Residents Can Now Pay Car Tax Online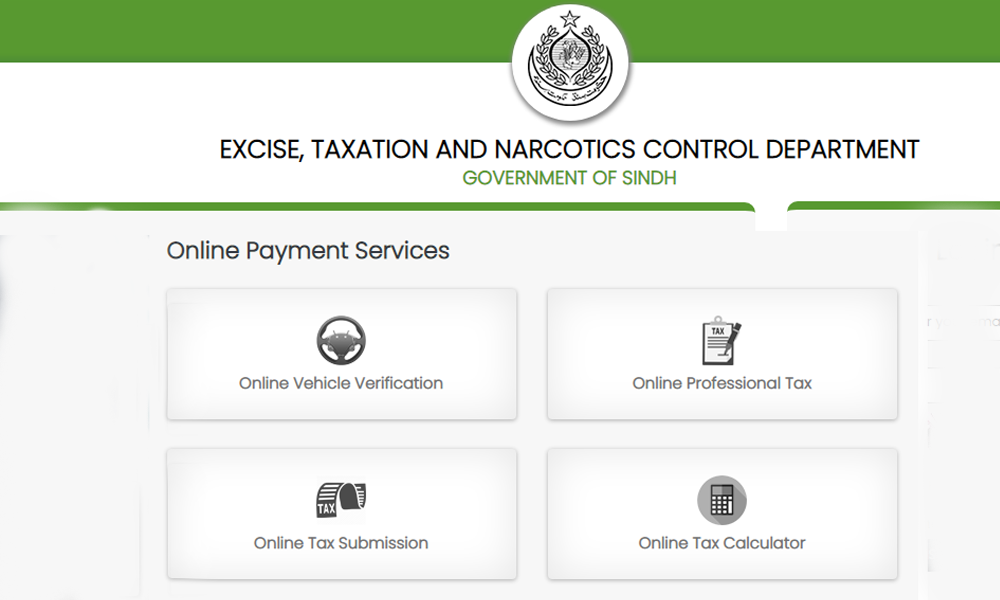 The Sindh vehicle tax portal also has a number of features vehicle owners can use including:
Online Vehicle Registration
Online Professional Tax
Queue Management
Quick Pay
Online Tax Submission
Online Tax Calculator
In order to be able to get the most out of this portal, you simply have to register with your authentic details.
DG Excise Sindh Shoaib Siddiqui, while addressing the media on this occasion, shared that vehicle owners can pay their taxes anytime during 24 hours a day through this system. "Furthermore, it will also bring in additional 20pc revenue for the department," he added.
The director-generation said the consumers could pay the tax through ATM kiosk, the department's official web portal, EasyPaisa mobile application, and the interbank web portal. "Soon, Jazz Cash will also become a means to pay the taxes," he added.
Moreover, the department's notification read the government has taken the step to reduce the public visits to offices of the ETNC Department to eliminate long queues.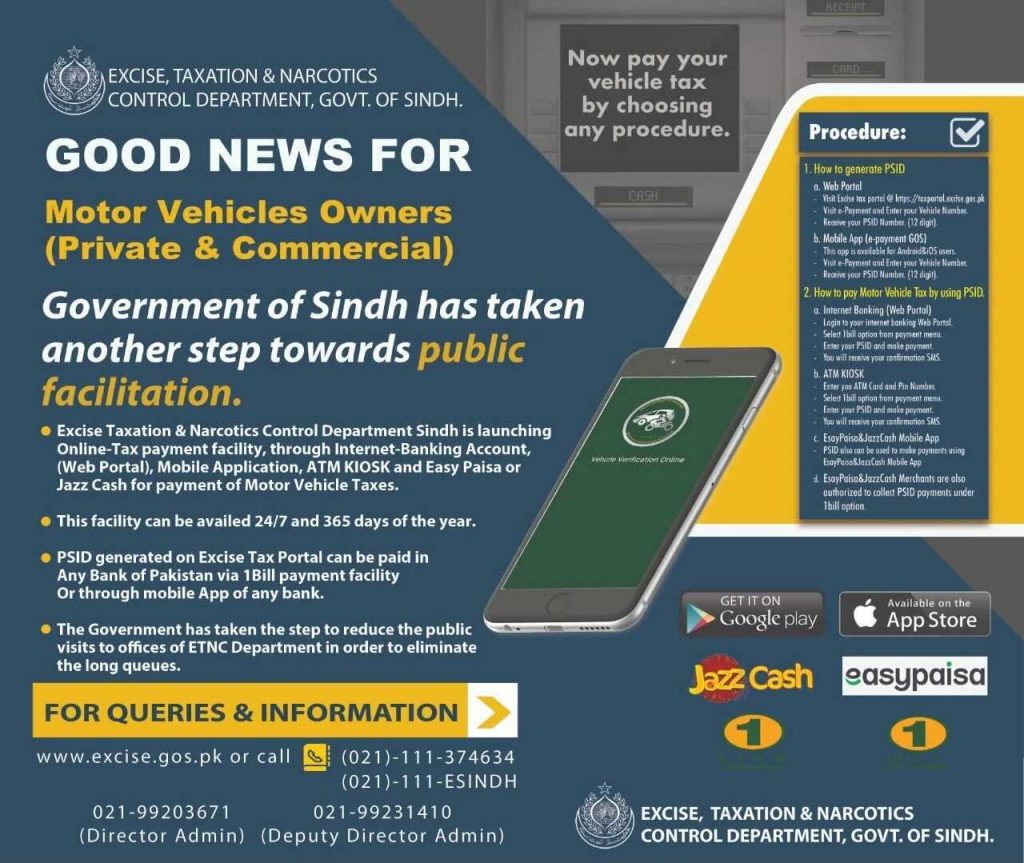 Govt Will Not Impose New Tax in Upcoming Budget for Fiscal Year 2020-21
Sindh To Introduce A Biometric System
That's not all. The Sindh government has also announced, in order to reduce car theft, they will introduce a biometric system. All vehicle sales and purchases, under the system, will be linked with THE National Database & Registration Authority (NADRA).
Moreover, all car owners in Sindh will have 1 month to register their vehicle(s) from the date of purchase. The government will keep a record of all sales and purchases to prevent any wrongdoings.
Drivers will also receive new registration plates in collaboration with National Radio and Telecommunications (NRTC). "They would help in tracking vehicles and make it easier to acquire data as cameras can read them," shared Siddique.
The Excise Department of Sindh will introduce chip-based number plates with Ajrak design for all vehicle owners in the province.
These technologically advanced number plates are expected to be launched for both motorcycles and cars by the end of 2020.
Secretary Excise Abdul Haleem Shaikh has ordered the manufacturing of these plates according to reports. In the first phase, a batch of 300,000 will be produced.
When scanned, the chips will give all information about the vehicle owner and of the car itself. The chip will also be a more technological way of tracking cars if reported stolen.
Stay tuned to Brandsynario for more news and updates.