Should Pakistanis start boycotting French products in Pakistan? You make your own judgment regarding that. But should we first define which is a french product and which is not? YES! We definitely should!
French President Macron has been the center of a vast controversy revolving around blasphemous cartoons. This has made Muslims around the world very angry. They have started boycotting french products to ensure that they convey their sentiments. You will have found the hashtag promoting a boycott of French products in Pakistan trending on Twitter for a continuous 3 to 4 days.
Boycott French Products in Pakistan Trends
Several WhatsApp messages and YouTube videos emerged, compiling the list of french products. And people have already started resharing these campaigns. It's safe to say that they have picked up hype, and a considerable population might just begin to boycott them. But should we boycott some of those products that people THINK are french?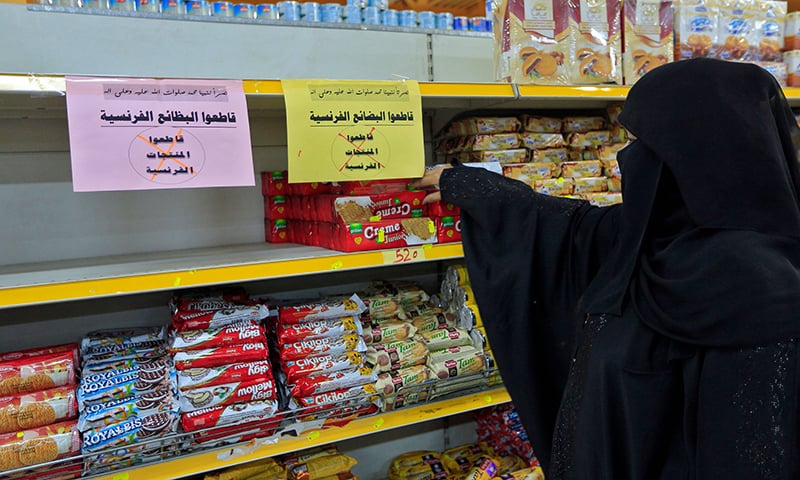 Is that French?
Yes! You got that, right! There are some products that people only think are french, but in reality, they are not. Let's break it down for you with an example. So people have started classifying the biscuits brand, LU, as a french product.
But here is the thing LU or continental is not french. It is, in fact, a Pakistani company with manor shareholders being in Pakistan. And some assume that the ownership is in France. But quite a while ago, it was bought off by an American company.

So who are you hurting?
So the argument that the company should be avoided stands void. Moreover, if one does go ahead and boycott the brand, it will not negatively affect the French president but the Pakistani population, majorly Muslim. How? Well, these products that are consumed in Pakistan, they are manufactured in Pakistan. And the factories that produce these biscuits employ Pakistanis. And when you start boycotting, the companies go out of business, close down, and it's the working class that loses their jobs, homes and is unable to provide for their families.
Let's all make informed decisions regarding who your actions are hurting. Because if your efforts hurt only your fellow Pakistanis and are not even grazing the French government, then it is all useless, really.
Stay tuned to Brandsynario for the latest news and updates!