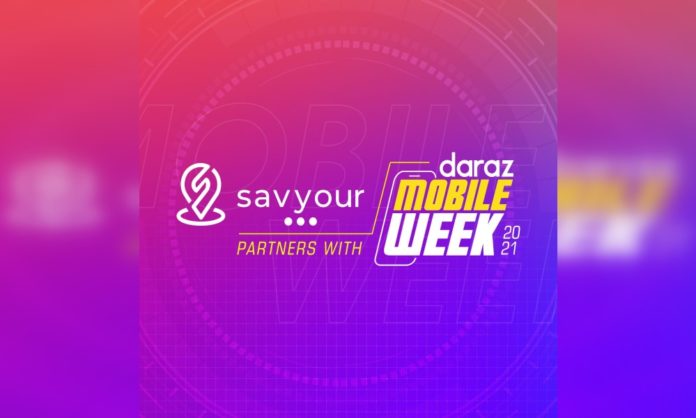 Savyour, Pakistan's first and only cashback app, has joined hands with South Asia's biggest e-commerce platform Daraz for their upcoming flagship event Daraz Mobile Week, to provide online shoppers with even better value for money! This is the first time that a partnership of this nature has happened in Pakistan.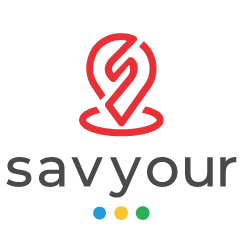 Users who shop from Daraz Mobile Week through Savyour will be entitled to up to 15% cashback on any transaction they make, regardless of its value and the mode of payment they opt for including cash on delivery. The amount they save in their Savyour wallet amounts to real cash, and can be easily withdrawn in the user's assigned bank account or digital wallet as soon as they hit a minimum of Rs.200/-. They can then use that amount as per their own discretion. The cashback is credited to users as soon as Daraz's return cycle policy completes (maximum 45 days), and the order is marked close from their end.
Savyour offers its users triple-stacked savings, maximising the financial benefit they can get from any app in Pakistan currently. This means users receive cashback on top of any discounts from the partner brand and concessions being offered on card payment by any bank. In any of these savings offers, there is no catch or hidden agenda. These savings come without any explicit conditions. By following the simple step of routing to any brand partner's website through Savyour, online shoppers can easily start saving a certain chunk of their spending on every purchase they make – essentially, you get rewarded every time you shop!
One of the most anticipated shopping events of the year, the Daraz Mobile Week provides customers with the opportunity to purchase not just mobile phones but also other gadgets and electronic items such as smartwatches, laptops, televisions, mobile accessories, air conditioners and microwaves at massive discounts. By partnering with their exclusive brand partners and sponsors such as Huawei, Realme, Infinix, Samsung and Mi, Daraz brings customers the best possible deals being offered in Pakistan on authentic products. The platform's strict policies and measures to ensure complete protection for their users when shopping through Daraz have helped them become the most trusted e-commerce destination in the country. However, this year, by shopping through Savyour, users get the opportunity to save even more on top of these hefty discounts.
Online shopping has been gaining popularity rapidly in Pakistan, even more so due to the pandemic and subsequent lockdowns. From day-to-day necessities like groceries and food items to more long-term investments such as mobile phones, consumers are beginning to understand the convenience and benefits of purchasing online. Cashbacks will provide them with an added incentive to shop and save at the same time.