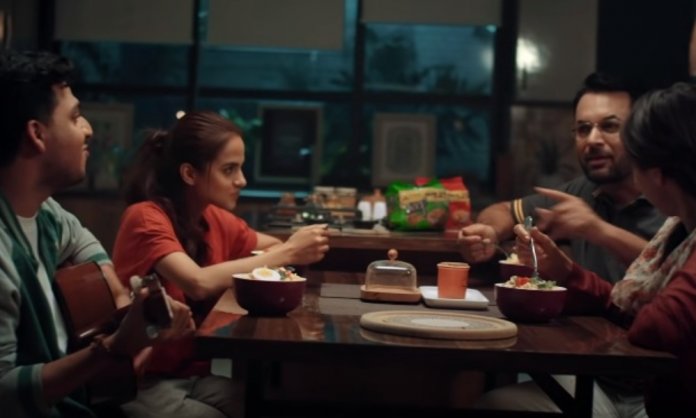 Shoop is bringing a wave of change that many teenagers would love to ride on- "trust toh must hai!"
Do We Trust Our Teenagers?
The word teenager has almost adopted a negative connotation today – they're considered rowdy, belligerent and just disrespectful. Moreover, the notion of our society is to believe less in this current generation. But is that all so true? Shoop argues no, it is not.
Time To Change The Pattern
In the latest commercial of Shoop, the audience is made to see two teenagers changing the perspective of parents. This is a radical idea in our society that needs to be encouraged. If teenagers of today are not encouraged to follow their dreams and trusted to know their path, what will our future look like?
Shoop is sending out the message that trust them. Empower them, enable them and they will cease wonders in their hands.
Biryani Second, Noodles First Hai!
The lyrics that talk about "apki biryani second, apna noodle first hai" is a witty nod to the change in pattern teenagers are demanding. The demand for acceptance, validation and support is not a war between parents and teenagers. Rather, the expectations of parents should come second to their support. Teenagers' priority should be their goals and self-confidence!
Phones Are Not All That Bad
For instance, every time a parent sees a teenager on their phone, they assume the child is up to no good. "Just chatting all day long!" or "Please do something productive" are thrown the teens' way. However, we fail to take into account how technology has become a channel for success, innovation and new knowledge for the youth of today.
Want to study? See lectures online! Want to learn a new skill? You've got YouTube at your disposal! Need inspiration for creativity? It's all just a simple search away. Shoop also aims to depict the same idea through their lyrics – "har waqt net aur phone pe rehte hain". They might be on their way to their successful breakthrough on their phones, you never know!
Quarantine Has Taught Us A Lesson
This pandemic and the quarantine it forced us all into taught us a lesson. Have you noticed the number of small businesses and blogs that have popped up? Many already have amassed thousands of followers and have also monetized their platforms.
We need to validate their efforts, praise and encourage them and have faith that they will follow their dreams. Not only this but also acknowledge the fact that this generation is unconventional and innovative at how they do things. One might not understand them at first but they need to trust them enough that they will succeed.
The future is technological and the future is teens which is why, as shoop says, trust toh must hai!
Stay tuned to Brandsynario for the latest news and updates.