A recent controversy surrounded the renown educational institution, The Institute of Business Management (IoBM) regarding the dress code policy that caused harassment of a member of the visiting faculty by the university's security in charge.
The Institute took action and fired the official. The entire incident was making the rounds on social media and seems to have caught the attention of Senator Sherry Rehman. She decided to raise her concerns on the issue but called out the wrong university on the matter!
Instead of IoBM, the Senator asked IBA to respond to her query. Here's what she said: 
"What is IBA promoting?? A dress code and moral policing for women?"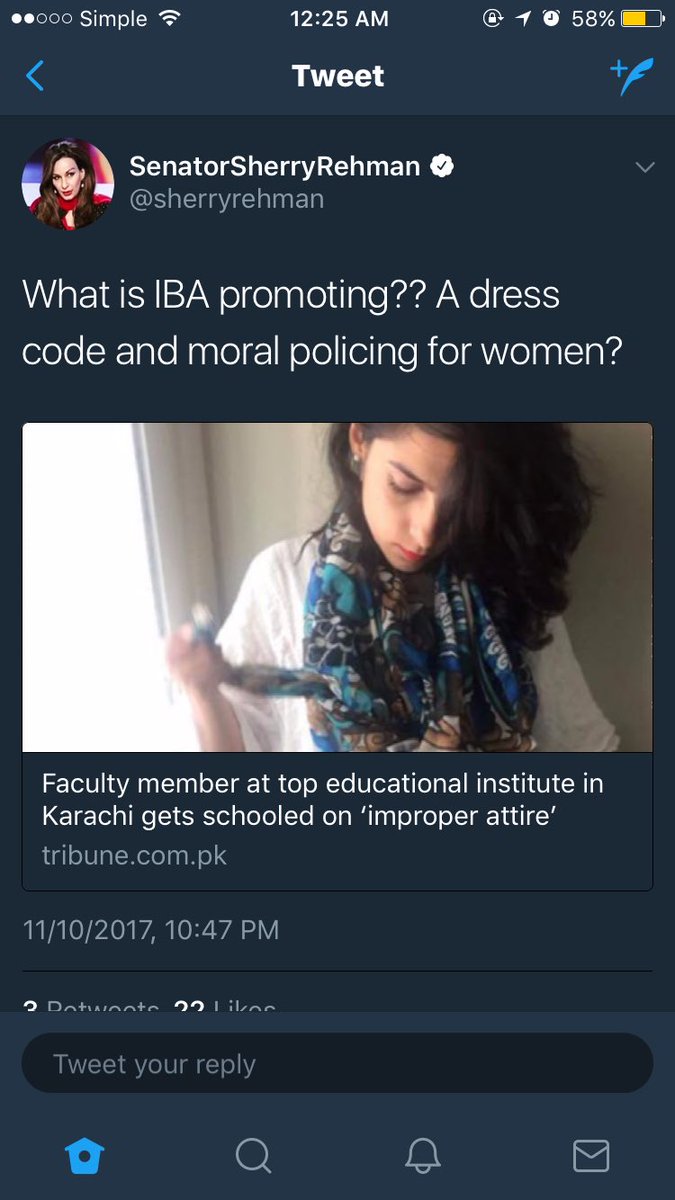 However, she wasn't spared by the Twitter brigade! 
When your country's senator doesn't know the difference between IBA and IOBM 🤷🏽‍♀️ tsk @sherryrehman pic.twitter.com/VQ8Ea6OKvC

— R. (@rahimaxarsenal) October 12, 2017
lol mistaken identity #IoBM vs #IBA https://t.co/MmH8NG0VK0

— Elle Jay Ann 🎈 (@raiseqalam) October 12, 2017
Institute of Business Management and Institute of Business Administration are two different universities. just btw.

— Niha (@nhd00) October 12, 2017
IoBM not IBA

— Norbert (@norbalm) October 12, 2017
Old age seems to be affecting you as few weeks ago you taunted #shahidkhaqanabbasi for not wearing tie Now your eyes can't discern IBA IOBM

— Asad Qureshi (@QureshiAsadAli) October 12, 2017
Your tweets matter for public perception! Be Careful, it is not related to IBA! Such ignorance already rained your party performance.

— Adnan Haider (@dnanHaider) October 12, 2017
The story is about IoBM. Not IBA Karachi.

— Uzair Khan (@uzairkhan_the) October 12, 2017
@sherryrehman please know the real facts, it isn't IBA.

— Musadiq Hussain Turi (@musadiqIBA) October 12, 2017
it's not IBA.

— Atheist Ex-Muslim (@ex_muslim) October 12, 2017
After the plethora of tweets she received, the politician realized her mistake and sent out an apology through her official Twitter account.
My apologies this isn't IBA. Relieved to hear that but the point is why are Institutions so unregulated that they can do this ? IOBM pl spk https://t.co/sNDuzYraXn

— SenatorSherryRehman (@sherryrehman) October 12, 2017
Stay tuned to Brandsynario for latest news and updates.