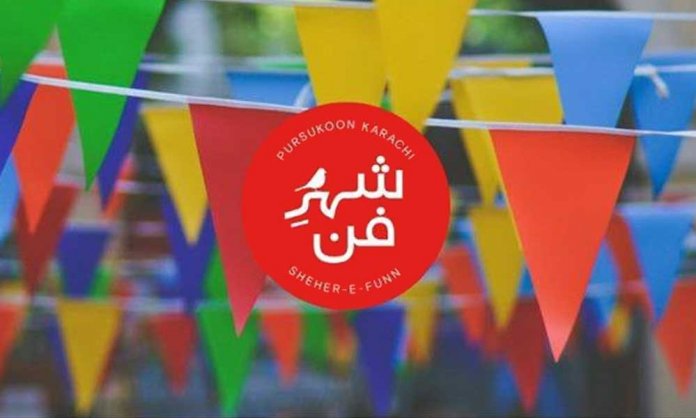 A two-day children's festival kicked-off in Karachi on Saturday 28th September.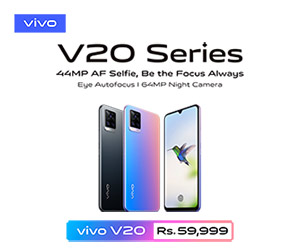 The event titled 'Shehr-e-Funn' was hosted at the Governor House by Pursukoon Karachi – an initiative of KOEL GALLERY and sponsored by Peek Freans, McDonalds', engro, Sipona, and Karachi Port Trust.
The board and founding members of Pursukoon Karachi comprises dedicated individuals including, Abdul Jabbar Gull, Sadia Salim, Nafisa Rizvi, Zain Ahmed, Noorjehan Bilgrami, Meher Afroz, Sarah Faruqui. Zainab Abbas, Nurayah Sheikh Nabi and Arshad Faruqui.
Designed by a group of artists, designers, architects, educationists, writers & dramatists, the focus of this annual event was to give a platform to the children of Karachi to enjoy and participate in art and theatrical activities whilst learning. The importance of tolerance, recycling, and much more was explained and emphasised.
The event was attended by large numbers of enthusiastic children aged between 5-15 years. There was no entrance fee allowing all children and parents to enjoy the weekend in the midst of art and beauty. There were a number of activities for the children to indulge in.
Lots of Activities for Kids of All Ages
No matter how small or how big you are, Shehr-e-Funn had something for everyone. The festival had 4 main pavilions, Tamasha Ghar, Science ke Khel, Aao Suno Kahani, and Funn-Kaar Gali.
The event is free of charge to incorporate as many students and children from all parts of Karachi. Through this platform we are entertaining and educating our youth and also highlighting the diversity of the city -Sadia Saleem of Pursukoon Pakistan told ET

Our activities educate participants on the importance of recycling and stress upon reducing plastic consumption. Various climate challenges are discussed along with their preventive measures.
For the drama queens and kings there was theater play at Tamasha Ghar.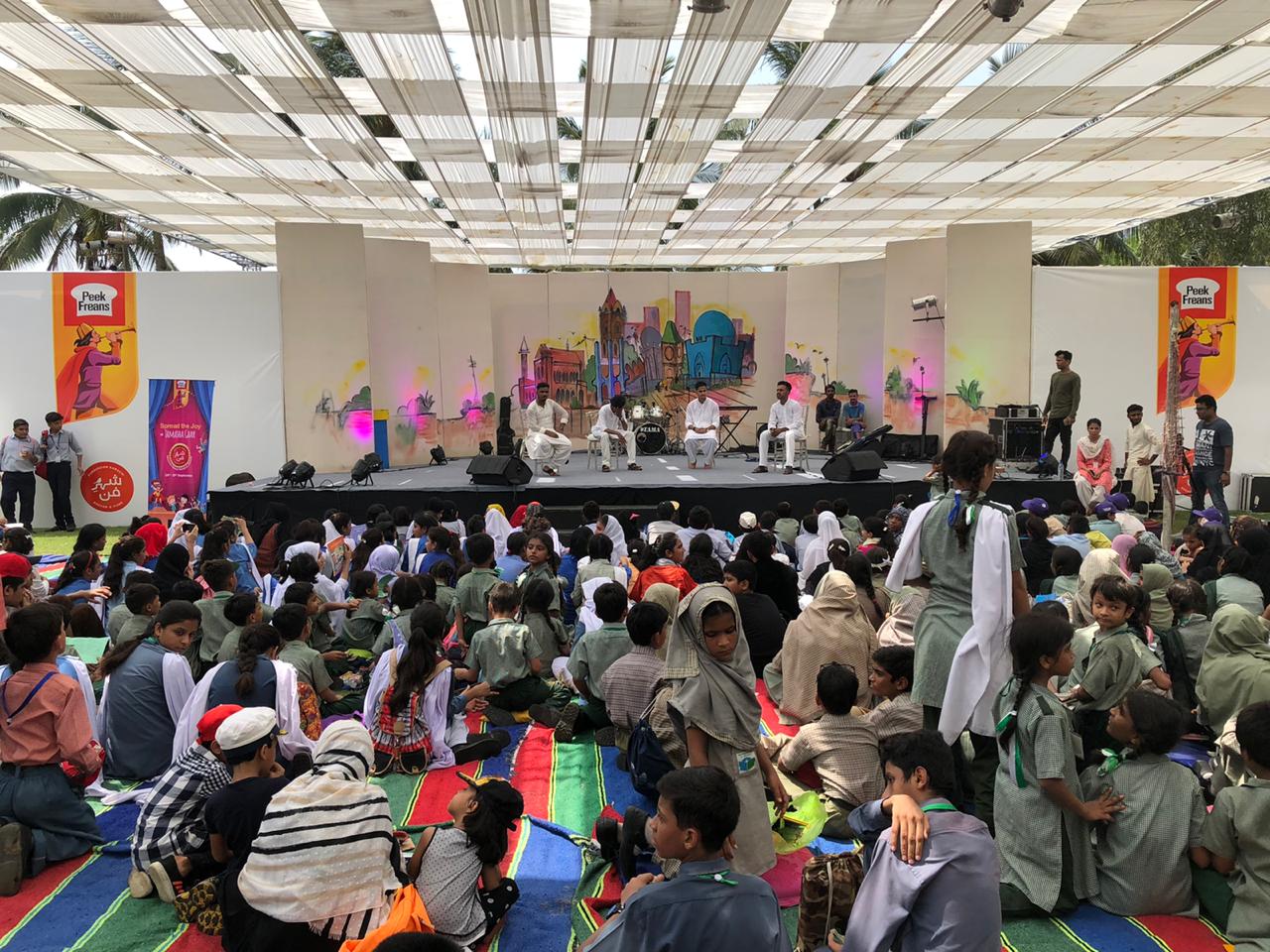 ARVE Error: Wrapper ID could not be build, please report this bug.
ARVE Error: Wrapper ID could not be build, please report this bug.
Attendees wrote meaningful letters to Karachi wishing the city happiness, prosperity and well-being. They also thanked the city for everything she has provided.
For the environmentalists there was a super fun activity of recreating objects from recycled material at the Science ke Khel.
ARVE Error: Wrapper ID could not be build, please report this bug.
Children also enjoyed a fun activity where they designed and built their own housing using science, signs and also learnt about construction with Dawood Foundation.
Students from different institutes also helped volunteer and did their fair share of making this event a super-hit.
Furthermore, educational activities revolving around the awareness of deforestation, mangroves, glaciers and more were also conducted.
The children also got to take some time out and meditate in a natural environment with yoga, and even got a chance to try their sculpting skills with clay modelling.
ARVE Error: Wrapper ID could not be build, please report this bug.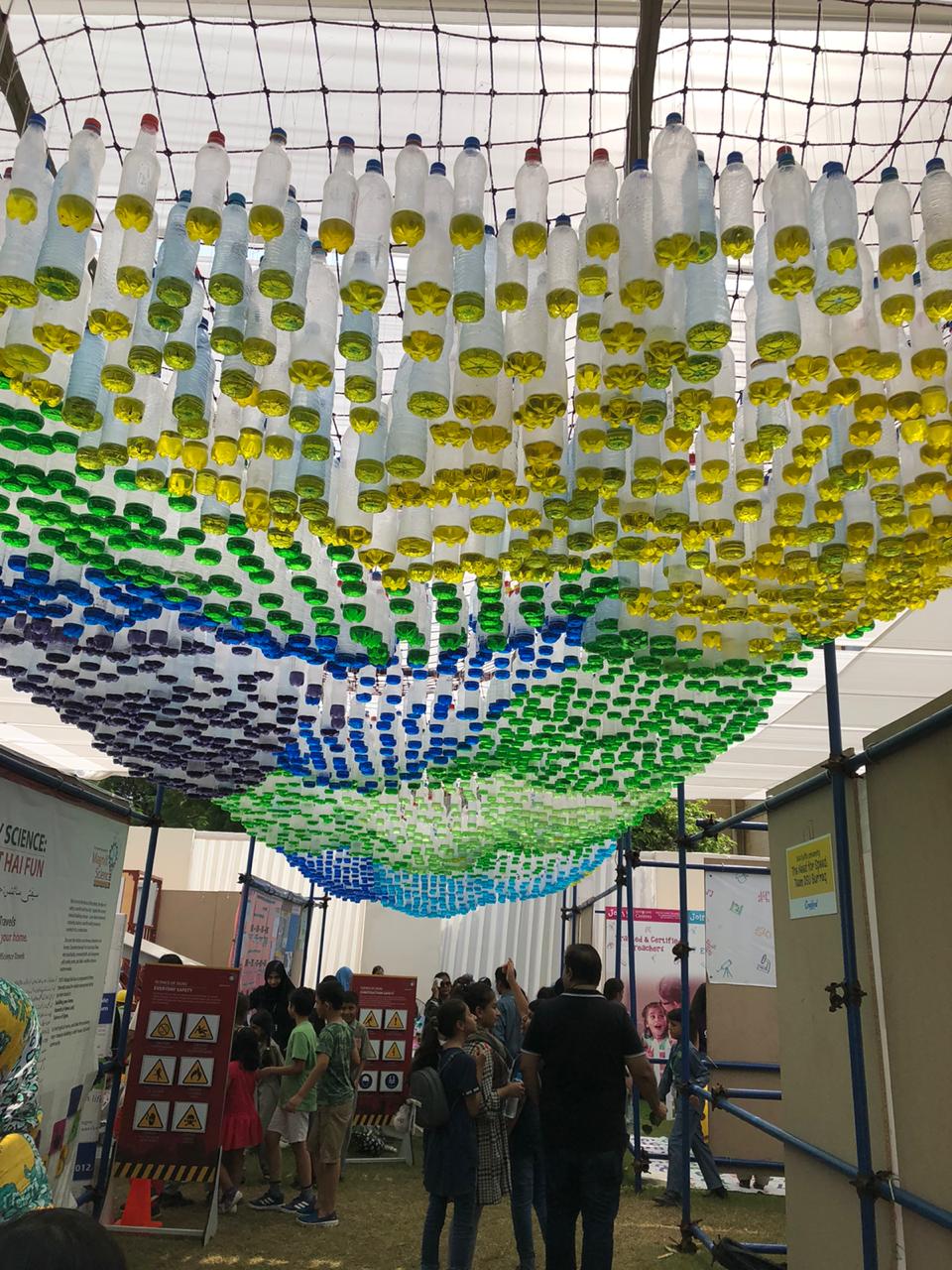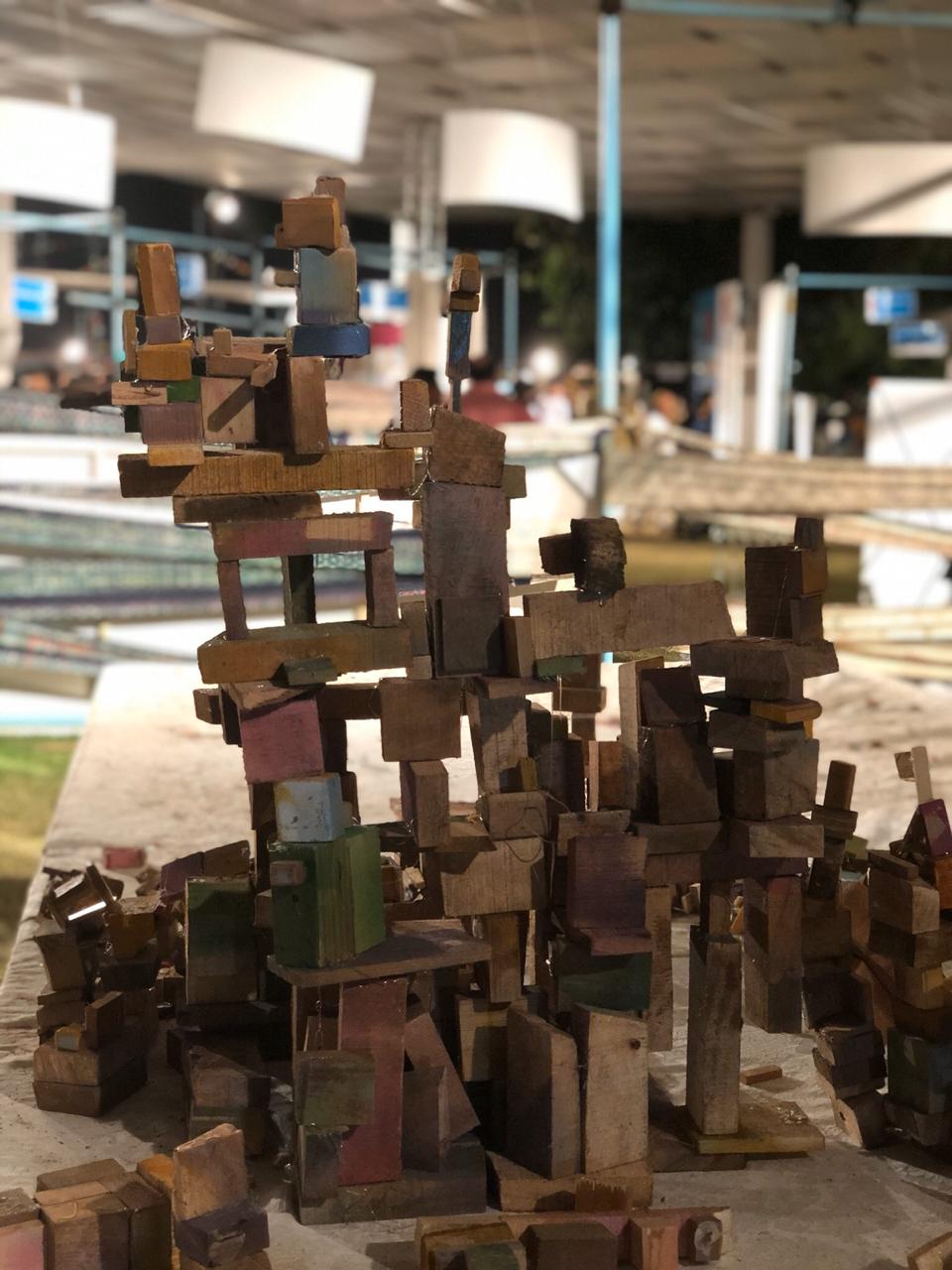 President Arif Alvi Made a Surprise Visit
President Arif Alvi also became a part of the celebration and was accompanied by Sindh Governor Imran Ismail.
President Alvi and the governor were very happy with the turnout and pleased to see smiles and color restored in the City of Lights.
They met the Pursukoon core committee and congratulated them for their hard work and success.
The overwhelming response shows that Karachiites want more activities for children. These events help our children learn important skills and most importantly, learn about the beauty of their city.
'Pursukoon Karachi' is a not-for-profit organization that aims to restore the glory of the city of Karachi to its era of peacefulness, bustling trade and enduring heritage.
Their mission is foremost to address the issue of violence and crime in the city through creative expression.
Brandsynario was the proud digital partner for the event along with Phenomena by Pomme, Nizam & Sons, Image Graphic Solutions, Hum News, Hum Sitaray, Starlinks, FM91, and Y Kids.
https://www.instagram.com/p/B2-9MQFFDkY/?igshid=ayhnvc7748d2
We cannot wait for Pursukoon to bring more joy and laughter to the city next year! Lets make Karachi 'Pursukoon' again!
Stay tuned to Brandsynario for more news and updates.