Trolls are everywhere on the internet, but public figures get trolled more so than the rest. Some of them accept it as 'oh, it's part of the deal', while others shut off their comments not to allow anyone dumbing down their spirits. But some reply to their trolls, and those replies are so on point that you can't help but admire their intelligence and their poise in coming up with a response promptly. Sheheryar Munawar recently joined that category.
Parey Hut Love actor was in the news for some days now due to his exceptionally outstanding photoshoot with the gorgeous Syra Yusuf. Whatever people thought of that shoot, I, for one, loved it.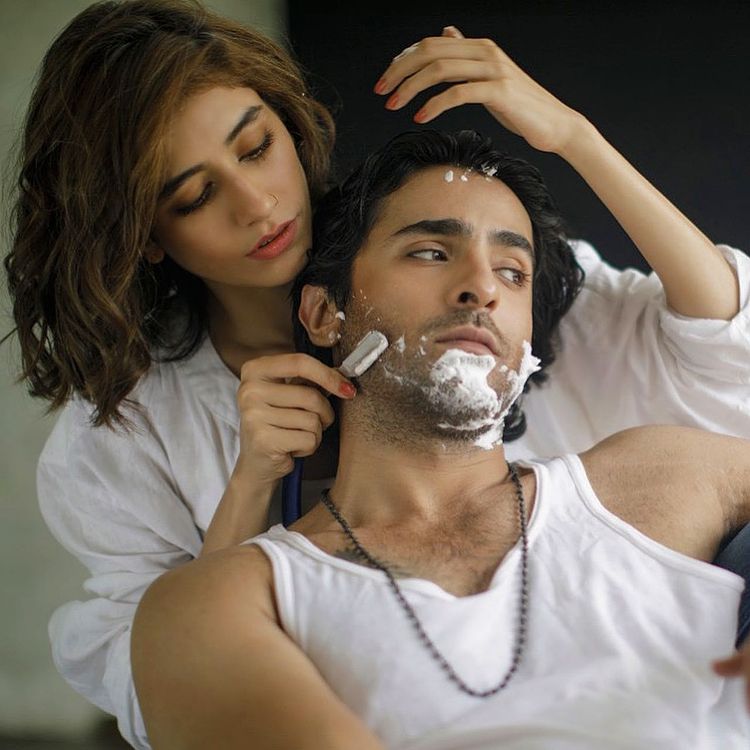 He continued posting some other photoshoots of himself even after the venture with Syra. Considering some people think that just being on the internet gives them permission to troll, they came ready with their license.
This troll tried to make fun of Sheheryar by calling him "Ghareebon k Bradley Cooper" (Bradley Cooper of the poor). Usama from Zindagi Gulzar Hai had the perfect response for this guy. Munawar implied that the troll believes that he has insulted Sheheryar. He said that it was not. And in fact, he was grateful for being associated with a group that puts in hard work to earn for themselves and their families.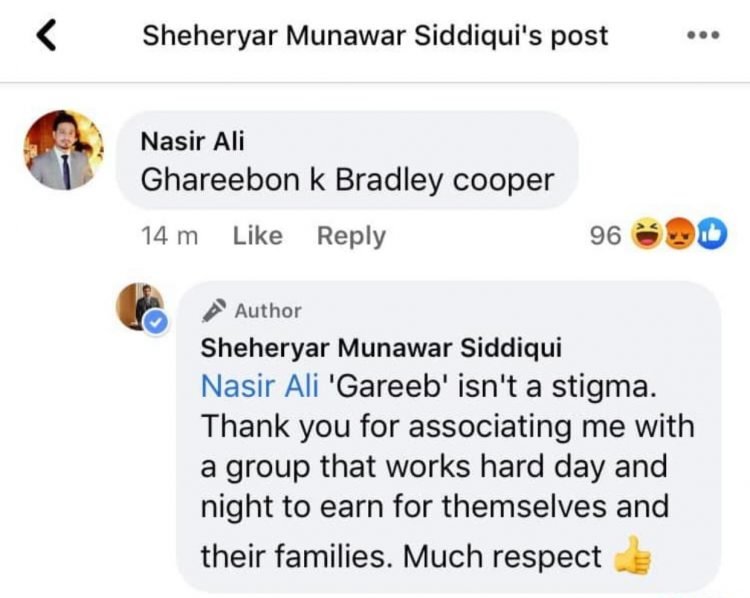 Another troll reminded him that he should offer prayers. First of all, how is that linked to his work? Did he, by chance, upload a photo during prayer time? What exactly was the justification? Anyway, we don't need to do the asking. Sheheryar beat us to that. He replied that not only does he offer prayers five times a day, but whenever possible, he also prays tahajjud. He added that this was his personal matter with God. God can question him on that. In the meantime, the troll should stop doing that on Instagram.
Explaining the last sentence will take the fun out of the whole thing. So read it for yourself: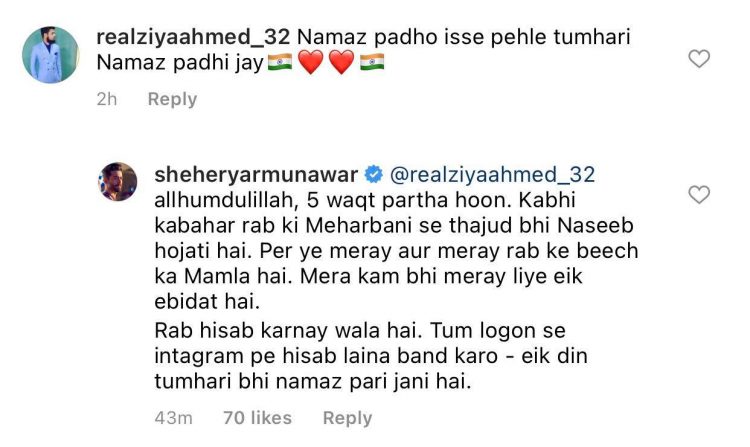 It is always fun when people take trolls in stride and show them their rightful place. While Sheheryar, you deal with the trolls your way, we just want to say that we absolutely loved your photoshoot with Syra. Keep making unique content and keep shutting down trolls!
Stay tuned to Brandsynario for the latest news and updates!