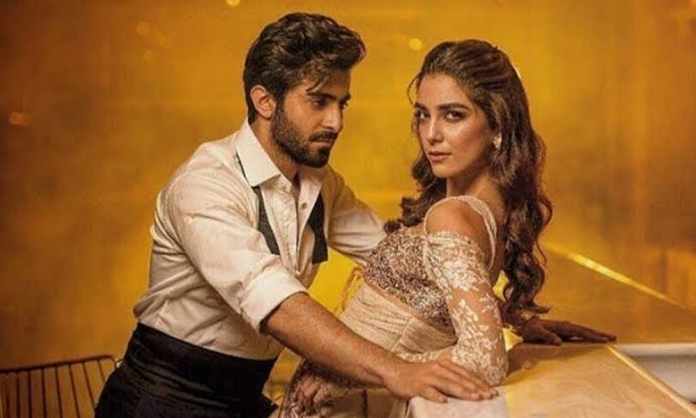 One of the most popular couples who have garnered a lot of attention amongst the people is Maya Ali and Sheheryar Munawar. The duo has been upon their game for a while now.
Maya Ali and Sheheryar Munawar have become one of the most admired reel couples for the audience and there no doubt about the fact that both look picture-perfect together.
It appears that that the actors are geared up for another project. Starlet Maya shared a picture with Sheheryar on her Instagram captioning 'Jald Araha Hai' (Coming Soon) and tagged her Paray Hut Love co-star.
While Maya Ali looks super pretty in an ethnic dress with dupatta, jhumkas and chooriyan Shehryar Munawar donnes in a kurta salwar and waste coat.
Although the actress didn't give out ample details on what to expect, we're assuming it to be a TVC.
When Ali and Munawar shared screen space on Paray Hut Love for the first time and stunned the viewers with their sizzling on-screen chemistry they earned their spot as our favourites.
Not too long ago Maya Ali and Sheheryar Munawar were present at a fundraiser for Shaukat Khanum Memorial Hospital and Clinic (SKMHC) in Sweden.
The two were on a trip to Nordic countries including France, Sweden and Norway to collect donations for the hospital.
It's visible that celebs today aren't just constrained to solely acting or modeling, they're also lending their hand to philanthropic undertakings.
We're eager to see what are these two are bringing for us.
Stay tuned for more gossips!