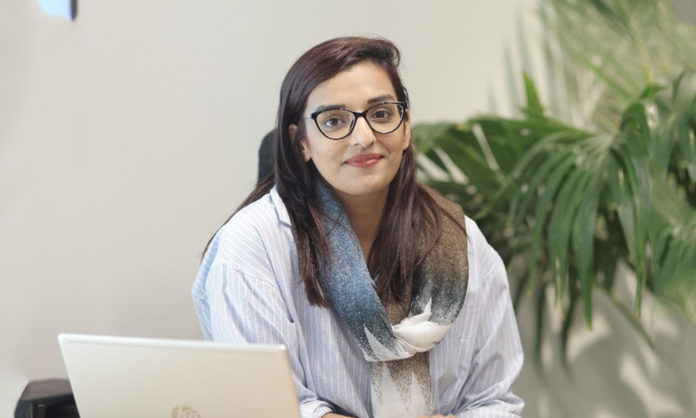 In a world where appearance and self-confidence are often intertwined, the beauty and personal care industry has taken center stage. Pakistan, with its dynamic demographics and evolving consumer patterns, has not been left untouched by the industry's allure. The beauty and personal care sector in Pakistan is in a phase of rapid growth, with Daraz, one of the leading e-commerce platforms, lies at the heart of this transformative journey. We spoke to the CCO of Daraz Pakistan, Arusha Imtiaz, who helped us understand the beauty landscape in Pakistan and gave us insights into how the market operates.
Untangling the Beauty and Personal Care Market:
For us to understand the market, Arusha gave us a little run-down of what products fall under Daraz's Beauty & Personal Care category. These include personal care, Skincare, Makeup, Fragrances, and Beauty Tools. Expanding on the industry, Arusha shared, "The global beauty and personal care industry is often estimated at around $240 million, boasting a compound annual growth rate (CAGR) of 5.6%. However, in Pakistan, where the industry remains largely undocumented, Daraz has conducted its own research to unearth the market's true potential. According to our insights, the regulated market for beauty and personal care in Pakistan stands at an astounding $5 billion." This goes on to show that there is ample room for businesses to thrive and for consumers to explore a diverse range of products and services.
The Majors and the Emerging Challengers:
Leading the charge in Pakistan's beauty landscape are global behemoths such as L'Oreal, Maybelline, LUX, Sunsilk, Pond's, Pantene, and Neutrogena. Over the years, these brands have nurtured a devoted customer base through strategic marketing and product innovation. With the advent of social media, they have leveraged global trends to tap into the awareness of eager consumers.
But Arusha tells us that it's not just global giants that are making waves, "local brands have stepped up their game, attracting consumers seeking quality alternatives amidst rising inflation. The likes of Conatural, Hira Ali, Saeed Ghani, and others have achieved remarkable success, showcasing growth rates of up to 6 times on Daraz. Even more fascinating is the arrival of new players that match international brands' pricing and quality, successfully carving a niche for themselves."
Forces Fueling the Surge:
The growth of the beauty and personal care industry in Pakistan can be attributed to several key factors. The expanding middle-class population with higher disposable incomes has fueled the desire for products beyond daily essentials. The increasing number of women joining the workforce has broadened the customer base for beauty and cosmetic products. Internet penetration has simplified access to these products through e-commerce platforms, further facilitating consumer exploration.
Social media platforms like Instagram, Facebook, and YouTube have played an instrumental role in reshaping the industry. Beauty influencers and makeup artists use these platforms to connect with a vast audience, influencing purchasing decisions and propelling specific brands and products to new heights.
Daraz's Growth Story:
Though Daraz maintains a policy of not disclosing their category-specific revenue split, their personal care category tells an impressive tale. Arusha shared that the category has seen remarkable year-on-year growth, with a 29% increase in 2022 and a staggering 51% growth so far in 2023.
Evolving Consumer Patterns and Beauty Perceptions:
In a highly competitive market, consumer patterns have evolved significantly in recent years. The introduction of new brands, products, formulas, and ingredients has provided consumers with a plethora of choices. This has resulted in a more experimental consumer base, willing to explore different brands and products. Daraz has kept pace with these trends by continuously onboarding new brands and products to cater to its diverse user base.
The Growing Male Interest:
While women still make up the majority of Daraz's customer base for beauty and personal care products, there has been a noteworthy surge in male buyers. The trend is indicative of the increasing male interest in grooming and personal care. Brands are adapting by introducing products specifically tailored to men's skin and grooming needs, demonstrating the industry's recognition of changing preferences.
A Tale of Two Cities and Beyond:
Consumer trends can vary significantly between metropolitan cities and second-tier cities in Pakistan. While urban hubs like Karachi, Lahore, and Islamabad showcase cosmopolitan preferences and buying power for high-end products, the penetration of social media and e-commerce has made tier-2 cities more aware and enabled. The convenience of online shopping has bridged the gap, making a wide array of products accessible to consumers in these regions.
Challenges and the Road Ahead:
The beauty and personal care industry in Pakistan faces challenges on both the supply and demand sides. Counterfeit products have plagued the supply side, affecting consumer trust. Additionally, consumers, in response to inflation, have become more price-sensitive, posing a challenge to brands. There is a need for local brands to scale up to meet the growing demand for quality yet affordable products.
The industry is shifting towards more scientific products, such as single-ingredient serums and carefully curated blends. Local brands must embrace this trend to manufacture such products within Pakistan. Value bundles are also gaining traction, offering cost-effective solutions for price-conscious consumers.
In the forthcoming five years, the industry is expected to grow at a 4% CAGR, with even higher growth anticipated for e-commerce platforms like Daraz as online shopping continues to gain popularity.
As the beauty and personal care industry in Pakistan continues its journey of transformation, it's evident that the key to success lies in understanding and catering to the diverse needs and preferences of the ever-evolving Pakistani consumer. Daraz, with its finger on the pulse of this dynamic market, is set to play a pivotal role in shaping the future of the industry.