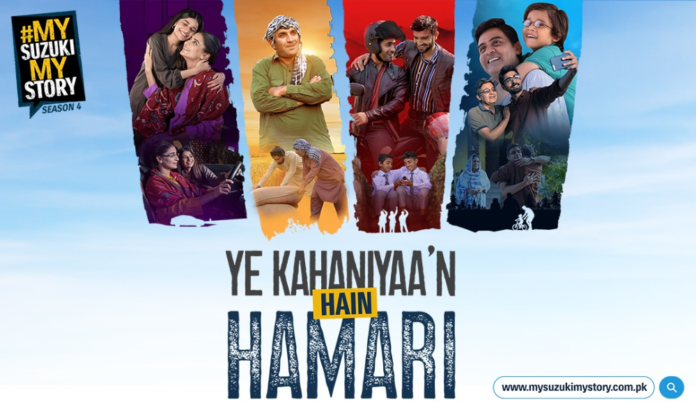 If you ask someone what was their first car, then most Pakistanis will take the name of Suzuki. For the past four decades, Pak Suzuki Motor has not only been a pioneer in manufacturing quality automobiles in Pakistan but has also given profound memories to generations. The first vehicle always creates delightful moments as it is a symbol of progress and self-sufficiency, which Suzuki has made possible for the people of Pakistan throughout the years.
In an attempt to honor these cherishable memories, Suzuki has designed an innovative digital platform called My Suzuki My Story that enables customers to share their most treasured moments spent with their Suzuki.
The exciting part is that the stories with pure emotions and the most interesting content will get a chance to win spectacular prizes.
My Suzuki My Story season 4 is now live and it invites Suzuki users to express their satisfaction & trust in this global brand through videos, pictures, and written essays. The content with the most thought-provoking storyline will win fabulous prizes like a brand-new Alto 660cc car, a trip to Europe, or a powerful GSX-125 motorcycle.
The process is simple, just visit the website www.mysuzukimystory.com.pk and ride through the nostalgic motorway to get aboard the sweet moments of your Suzuki.
The MSMS program is just another reflection of the customer-care and highly responsive approach of Pak-Suzuki that has earned it the title of the most popular automobile brand in Pakistan.
With the MSMS season 4, every customer must avail the chance to own the latest Suzuki and win other exciting prizes. So stop waiting and start creating to get your name among this year's winners list.