Minal Khan and Ahsan Mohsin's engagement got the most eyeballs last month. While some found their events cute, others found them problematic. But it is their life and they can choose to do whatever they want with it. That said, this stance is only for when their actions concern only them, and this was not the case in their recent video which led to Shaniera Akram schooling both the celebrities.
But first, let's see watch Minal & Ahsan's video
Minal and Ahsan were seen in a recent video being all cute. Ahsan asked her to sing on camera while he filmed her. What's problematic is that Minal is in the passenger seat. Through that deduction, one can assume Ahsan to be the one driving.
So, Mr. Ahsan, were you driving and recording videos simultaneously?
Shaniera Akram on the case
Picking up on this point, the nation's current bhabi, Shaniera Akram schooled the two. She does not only tells off Ahsan on his irresponsible behaviour but also Minal who is not wearing her seatbelt.
She says:
"Come on, guys! You are famous and have millions of followers. Is it too hard to be a little more responsible?
PUT YOUR SEATBELT ON AND EYES ON THE ROAD!!!!!
I'm sorry to say but this song won't be cute if she is singing it in hospital."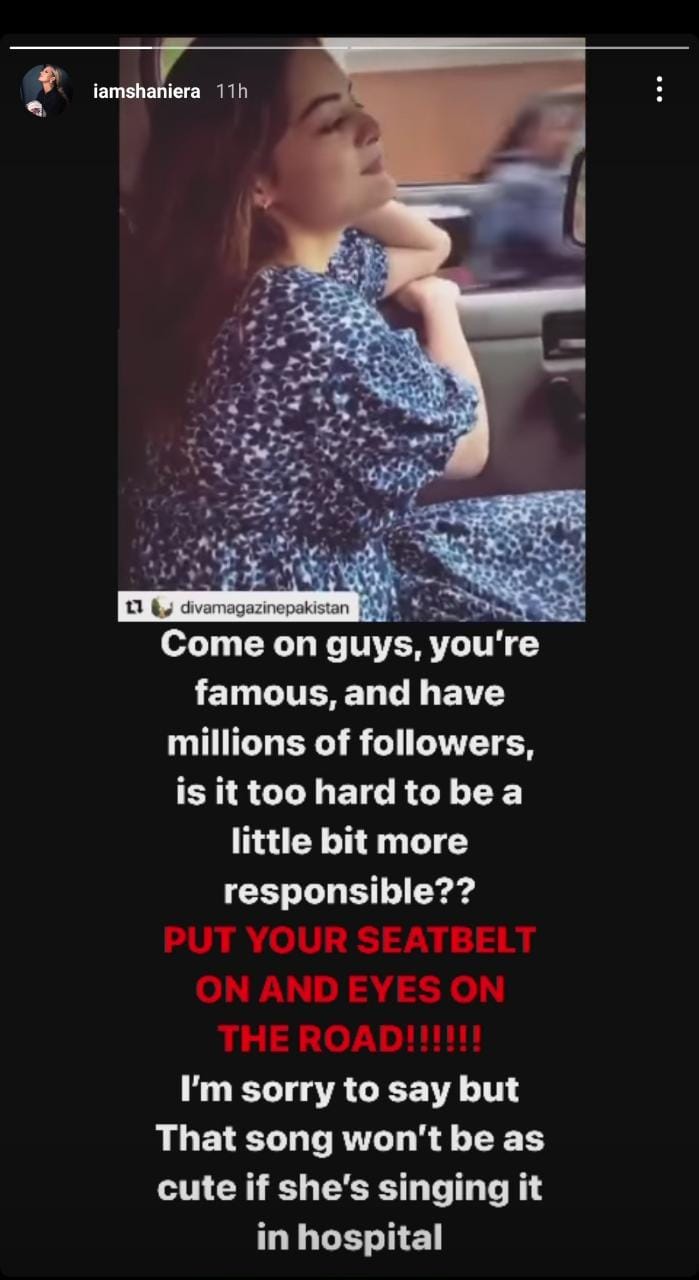 Well, bhabi is not entirely wrong now, is she?
The two stars, Minal and Ahsan, should have been more careful. Out on the road, a slight irresponsibility cannot only put them but others in danger as well. But did she really call this song cute?
Stay tuned to Brandsynario for the latest news and updates!