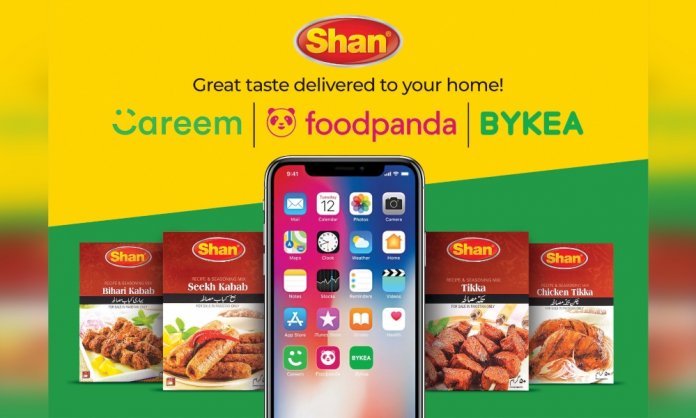 Brands such as Shan Foods need no introduction, especially in desi households in Pakistan and abroad. The brand started its journey to excellence in 1981 and quickly became a phenomenon with its recipe mixes, basic spices, pastes, desserts, and condiments gracing kitchen shelves all over the world. What does Shan Foods offer that other spice brands don't? In short: convenience.
Whether you're a workaholic away from home with love for desi food or a budding chef known for your culinary masterpieces, Shan is your constant kitchen partner. In the last few years, the brand has catered to the ever-changing needs of its consumers with unprecedented innovation in its services and products.
Gone are the days when the domestic goddess would sit and grind spices at home for hours. The consumers today don't believe in gender roles and want convenient solutions on their fingertips. Enter Shan's recipe mixes that give you the same bite and aroma of yesteryears, but with a generous sideline of convenience.
Keeping up with its philosophy to simplify cooking, Shan Foods has joined hands with ride-hailing service companies, including Careem, Bykea, and Foodpanda, as official logistical partners for product deliveries. This collaborative effort furthers Shan's brand underpinning i.e., to meet the consumers' increasing needs and changing lifestyles on an immediate basis. You can even find a series of short videos on Shan Foods' Facebook page, serving as visual guides on how you can get your hands on premium quality spices and mixes from the comfort of your home.
This decision couldn't have come at a better time. With COVID-19 changing the way people shop, the Pakistani market is witnessing an exponential boom in e-commerce, especially grocery apps and e-marts for everyday grocery needs. The concept of supermarket-on-wheels and 'floating carts' isn't new. However, many companies are still struggling to blend elements of a traditional grocery store with digital technology, alongside safety and convenience.
This proves that vision contributes significantly to a company's progress. The unexpected outbreak turned grocery stores into high-risk spaces overnight, forcing shoppers to turn to online services. As a result, brands that had not considered digitizing their businesses pre-COVID are now missing out on the action.
Shan Foods' ability to pick up on changing market trends and timely collaborations with delivery companies in a short period reflect the brand's unwavering dedication to convenience. Such innovative and flexible strategies keep brands relevant and relatable to consumers. With the pandemic completely changing the realm of grocery shopping, brands' future policy should be a buffet of convenience, mobility, safety, and relevance.