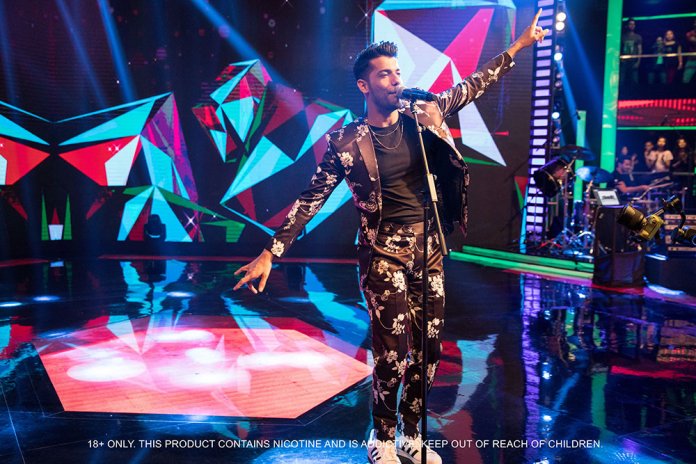 Velo Sound Station continues to shake up and stir Pakistan's music industry, creating fresh, and contemporary sounds and looks that are innovative and reflective of today's cultural climate. Episode 2 was released on November 27th 2020 on the Pop music platform's associated YouTube channel.
The Velo Sound Station mantle offers both established stars and upcoming musicians an opportunity to showcase new and original songs and express their signature style, presenting music fans an endless array of fresh hits and eclectic musical moods curated with high- impact style. For music lovers, it doesn't get any better than this.
Islamabad-based singer, songwriter, composer and multi-instrumentalist Shamoon Ismail, renowned for his signature style of juxtaposing R&B; "Punjabi Jatt Blues", Chili Rap and Hip-Hop performs a song called 'Confetti' written, composed and produced by the quirky artist. Shamoon's inclusion in Velo Sound Station is a sure indicator of how Velo Sound Station as a "musical disruptor" has introduced fresh new energy and individualistic artists to the mainstream music scene in Pakistan.
"My signature musical style is pretty much self-created and has roots in R&B and Hip-Hop." Shamoon explains.
A nominee for Singer of the Year at the Lux Style Awards: 2019 Shamoon whose past standout hits have included 'Tuntuna', and 'Marijuana' was approached by Bilal Maqsood "to produce an upbeat song similar to 'Marijuana' . "Confett'i's" own melody Shamoon says is inspired by 80's Synthwave. Rendered in his own quirky and smooth vocal style, 'Confetti' which has received 4.5 Million views mixes conversational Punjabi Jatt lyrics interspersed with cutesy English ripostes against a relatively unwavering, controlled and cruising melody that is perfect for listening to at a beach party or cross-trekking across Pakistan in one's car.
Says Bilal Maqsood about Shamoon's performance with its own distinct genre:
"There's something very mysterious about the way Shamoon sings and performs. Shamoon describes his own personal style as "original." For Shamoon's performance-wardrobe, experimental fashion maverick EB dressed the singer in a black casual jacket and sleek pantsuit printed with white floral motifs paired with a black T-shirt and end noted with a silver chain and white sneakers.
Shamoon simply describes his experience working with Bilal Maqsood in one emotive word: "smooth."
Velo Sound Station's stage and clutter-free visualization of the artists, musicians and the rollicking audience offers a fresh energetic and much-needed disruption to the Pakistani music scene.