The recently engaged Shahveer Jafry has won the hearts of the Internet (and his cousin) after what he was able to pull through in the matter of a few days.
Shahveer Jafry's Ginormous Platform
Shahveer Jafry has the ability to amass thousands and thousands of followers on every which platform he graces. On Youtube, he has 2.7 million subscribers, whereas, on Twitter, he has 110.8K followers! Those are vast and uncomprehending numbers, but alas, he's an internet personality; this is what he does!
This extensive reach came to use a day ago when Shahveer Jafry had nowhere to turn for a loved one. We're about to tell you the story but beware; you might get tears!
A Cousin In Need
Shahveer Jafry's cousin got diagnosed with Leukemia (blood cancer), and his treatment required a substantial financial sum, which his family could not afford. In order to help, Shahveer Jafry did what he knew best. He took to Youtube.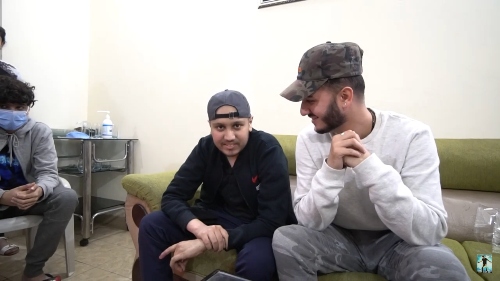 Jafry made a video on his cousin in which he is not only explaining what treatment his cousin requires but also shared his cousin's life with his viewers. It's an incredibly emotional and impactful video, only for the brave-hearted!
What's The Video About?
*Check out the description box below to know how to donate to Zoraiz.
The video shares the story of his cousin Zoraiz, a young boy fighting for his life. It is heart-warming and heart-wrenching at the same time as he shows the entire family gathering to discuss options to help him. Wait for the part where Zoraiz has to be helped up because he wants to hug his cousin, Shahveer!
The Millions Came Through
As we mentioned before, Jafry has a large reach. This time, following just 6 hours of the video being posted, his reach started materializing into donations. The people, his followers, and others united to pitch to the best of their ability, and the result was beyond astonishing.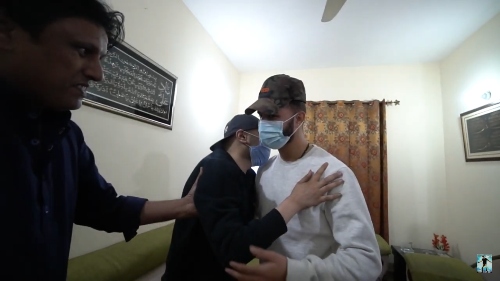 Within just 6 hours, the internet community had donated Rs 700,000. This incredible amount will help cover the cost of Zoraiz's treatment, enabling him to get the best one.
I uploaded a vlog 6 hours ago asking for donations for my cousin who has Leukemia (Blood Cancer), and we have raised 700,000 PKR. The Internet can make magic happen when used properly!https://t.co/h1CNZCXLtm

— Shahveer Jafry (@shahveerjaay) December 18, 2020
Nothing Less Than Magic
Shahveer mentions that the Internet is nothing less than magic when used correctly, and we could not agree more. How his fans and even others could hear about Zoraiz and take out money for him is lovely.
It is a prime example of people using their reach for the best. Throwback to when Asim Azhar funded a fan's grandmother's treatment!
Stay tuned to Brandsynario for the latest news and updates.