Shahroz Sabzwari's evening jog is equal parts discomforting and inappropriate. Naturally, the netizens have not kept their silence and gone after the actor.
Burning The Iftari?
It's true that somehow in Ramadan, despite fasting, we often tend to gain weight. We assume that because of such a long fast, we must eat whatever we can. Without minimal exercise too, the weight creeps upon us. However, Shahroz Sabzwari is not one of those people.
Being an actor, he is clearly keeping himself fit despite the Iftari pakoras and Sehri parathas. Sabzwari was spotted jogging his calories off – no harm in that, right? But the way he was doing that has sparked another controversy.
What's The Appropriate Jogging Attire?
View this post on Instagram
Shahroz Sabzwari, alongside two other friends, went out for an evening jog while barely wearing anything. These men were confidently jogging while being scantily dressed in only gym shorts – not even the regular knee-length shorts!
It also appears they were proud of this or were enjoying this act because they got it filmed! The headlights of someone behind, also gave these men the spotlight they needed to put up a "cool story".
Sabzwari Made His Bed, Now He Must Lie In It
This proverbial saying might not fit anyone more than it fits Shahroz Sabzwari. He has a penchant for deliberately putting up blatantly offensive or controversial things which would attract hate. Now again he put up this story and must suffer the consequences.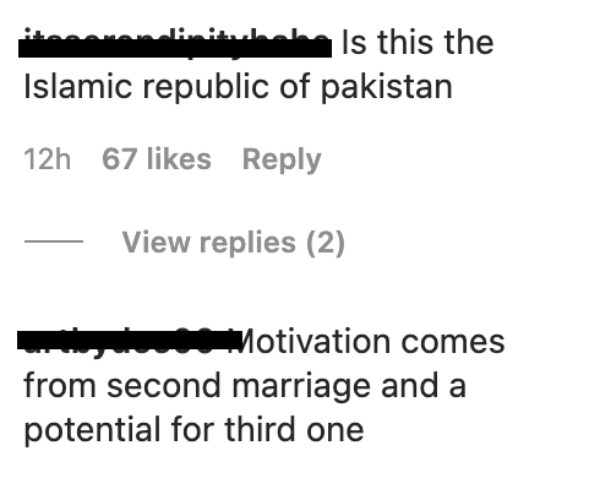 Here is also what's going on in the netizens' mind: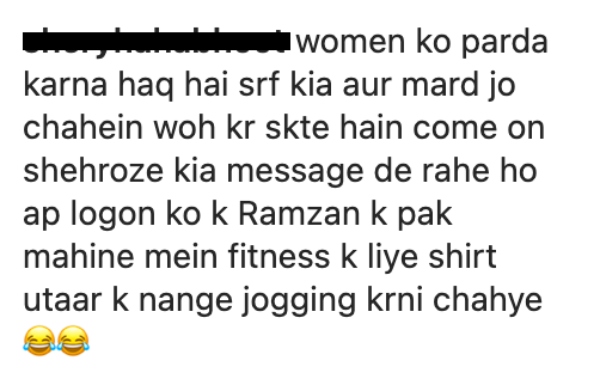 Should This Be A Point of Controversy?
Many supporters of Sabzwari would argue no! Let him wear what he wants to when he's exercising. Men wear similar attire in gyms too, there's nothing wrong with that. He is also only minding his business.
However, the controversy is stemming from the double standards this video exposes. If a woman was jogging in only a sports top and shorts, would it be acceptable? Sabzwari is practically naked but his choice of attire won't reflect on the morality of the society. Why is it the other way around?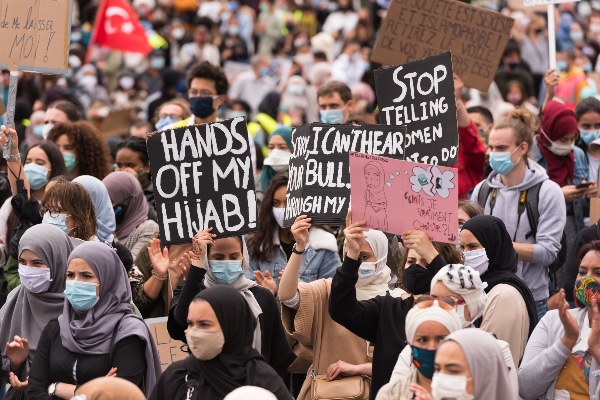 Moreover, France banning Muslim women from covering their bodies has also sparked similar debates. The clothing of women has always been more than just an outfit, it's meant to signify society, family, piety and so on. For Sabzwari to jog like this is a misuse of privilege and its acceptance is an exposition of society's double standards.
Stay tuned to Brandsynario for the latest news and updates.