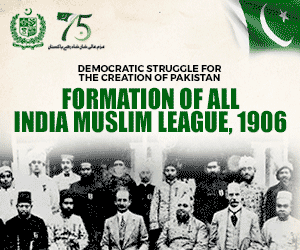 2nd June 2020: Shahroz Subzwari has come out with yet another video with an explanation regarding his decision to tie the knot with Sadaf Kanwal.
There are a few notable points in the video that are stated below: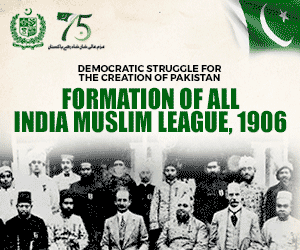 Shahroz and Syra separated in August 2019. The reason behind separation was not another woman; it was instead a personal matter that couldn't be solved.
Shahroz said he challenges anybody who is accusing him of infidelity "to prove it!"
He further explained that after his separation from his ex-wife, Syra Yousuf, he met Sadaf Kanwal "at work."
His last video was made when he and Syra were trying to work things out but unfortunately couldn't solve matters and had to move forward towards a permanent separation.
He further added that he and Syra have had separated with utmost dignity by solving matters the right way.
He would like the media and everybody else to respect their decision and stop speaking ill about his family.
Have something to add? Let us know in the comment section below.
For more news and updates, stay tuned to Brandsynario.
---
1st June 2020: Actor Shahroz Sabzwari finally tied the knot with model Sadaf Kanwal after calling it quits with his former wife, Syra Yousuf. The media was divided after the two announced their Nikkah. While some people sided with Syra Yousuf, others stated that the newly-weds should be left alone and wished them well.
The Controversy
Furthermore, people believed that supermodel Sadaf Kanwal was the reason behind their split. However, Sadaf Kanwal spoke up against the allegations put upon her.
Moreover, a video circulated on social media that showed the two were cycling together with masks on in what seems to be the city's DHA area. In a video, Shahroz was leading while Sadaf followed in tow.
She claimed that they only met at an award show that was held in Oslo, Norway, where they performed together.
Confirming rumors that the two had been dating since Shahroz's separation, the duo took  Instagram to share pictures from their Nikkah ceremony – right after Sadaf changed her maiden name on Instagram from Sadaf Kanwal to Sadaf Sabzwari.
Shahroz, too, announced the marriage for his fans and followers on Instagram, as he posted pictures with the caption, "Alhamdulilah."
It was an intimate ceremony with just the immediate family members, and the duo had a simple nikkah ceremony. However, right after the two made things official, it caused a twitter uproar.
Have a look at what some people had to say about the breaking news:
Sending Komolika vibes your way
#SadafKanwal right now: pic.twitter.com/TUY5Uw2FXM

— Kumail. (@Comellee) May 31, 2020
Tahira Shah be singing farishta farishta right now.
Hope #SadafKanwal cheats on #shahrozsabzwari and marry Tahir shah👌😂#ShehrozSabzwari #SyraYousuf

— Urooj Amjad (@AmjadUrooj) June 1, 2020
People even lauded Syra for keeping things hush the entire time. 
Lets spare a minute to appreciate #Syra for showinh extreme grace and leavinh with dignity,she just announced and parted ways from this "DO TAKY KA MARD" in respected manner#SadafKanwal pic.twitter.com/sG2OSpreNd

— wastingmytime (@Arslan62572201) May 31, 2020
Soo much respect for this women who didn't even speak a single word about her cheater ex-husband!! Kudos syra! Lots of Respect ❤️#SadafKanwal pic.twitter.com/0C2VFvsSSX

— Sara Baloch (@Sara_Baloch786) May 31, 2020
Pakistanis have a talent of turning absolutely anything into a meme, and it's truly hilarious 
Sadaf with shehroz without makeup.#SadafKanwal pic.twitter.com/7jCYfBt1Lb

— Sadia. ♡ (@sadia_yaam) May 31, 2020
When you have an iPhone but you still prefer Nokia 3310#SadafKanwal pic.twitter.com/fqxsa1XMlZ

— 💤 (Meri jigar ka 🎂 8 june) (@LeMeLazy) May 31, 2020
Pretty much sums of Shehroze's choice. #sadafkanwal pic.twitter.com/KXc68dAW2z

— Kanza Sohail (@KanzaSohail98) May 31, 2020
The memes are still pouring all over Twitter, and we can't help but shake with laughter.
#shahrozsabzwari #SadafKanwal pic.twitter.com/BZrL967Le6

— Amn2415 آمنہ👑 (@amn2415) June 1, 2020
Kisi ka ghr ujar k apna ghr bsana b kya bsana 💔#SadafKanwal pic.twitter.com/n1AxjOANo9

— BaDsHaH ❤💪 (@shahzad_wasli) June 1, 2020
#SyraYousuf #SadafKanwal #ShehrozSabzwari #SadafSabzwari pic.twitter.com/G4RtXfdgo9

— Najeeb Durrani (@najeebdurrani_) June 1, 2020
It should be noted that people are giving their opinion on the news of Sadaf and Shehroz's marriage on social media while a large number of people are sympathizing with Syra Yousuf.
The Sabzwari's comments
The former couple Syra Yousuf and Shahroze Sabzwari parted ways in February over "irreconcilable differences." The couple has a daughter Nooreh.
The two announced their separation after six months of being apart in December. Shahroz said he knew Sadaf Kanwal for a month, and they are just friends.
Moreover, Bahroz Sabzwari denied that the couple has called off their marriage. He said dispute happens in every family while commenting on the difference between the couple.
Stay tuned to Brandsynario for the latest news and updates.