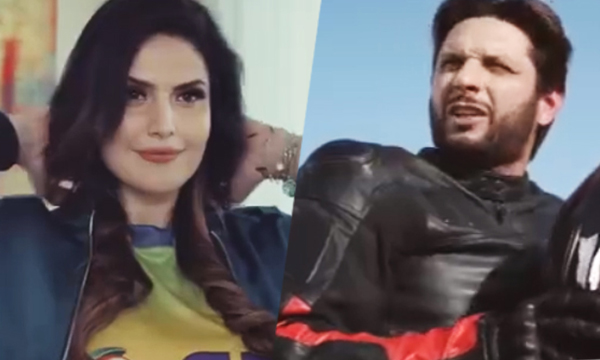 Back in October 2017, the announcement of the world's first T10 Cricket League in Dubai' has taken the sports world by storm.
Emirates Cricket Board member Sh aji ul Mulk and Salman Iqbal, the CEO and President of ARY Digital Network and owner of Karachi Kings, are the joint partners of the T10 league. Mr. Shaji is the chairman while Mr. Iqbal is the president of the league.
While its formation was a major revolution in the cricketing sphere, it also united many Indian and Pakistani stars. At its launch, celebrities from both the nations had a blast hanging out with each other, bridging gaps and mending ties in lieu of the occasion.
But it was the causal rendezvous between Shahid Afridi and Zareen Khan that become a talk of the town after the party!
Their pictures went viral on social media!
And as usual, Boom Boom looked super awkward while posing with the B-town beauty!
Both being Pakhtoons, had something similar to relate to!
Bollywood actress Zareen Khan meets Pakistani legend Shahid Afridi & his daughter in Dubai #cricket #Bollywood #T10CricketLeague pic.twitter.com/9uOXI3wFuM

— Cricket Trolls (@MycricketTrolls) November 25, 2017
The most surprising part was Zareen Khan's candid confession about how much she is inspired by our Lala.
"I have been fan of his from the very first time he had played his match when he was  16 year old and he scored 100 runs from 25 balls"
Smitten by his debonair features, Khan was super excited to meet him!
"That hair and those looks of his! More than a fan I would say I had a crush on him and finally I will be meeting him"
Now, the duo has featured in an ad together and unleashed their fierce side to support their T-10 cricket league 'Pakhtoon' 
Their crackling chemistry is apparent in the commercial and we bet Zareen would have been over the moon working with her crush!
The sight of Afridi in that leather jacket will send your hearts racing.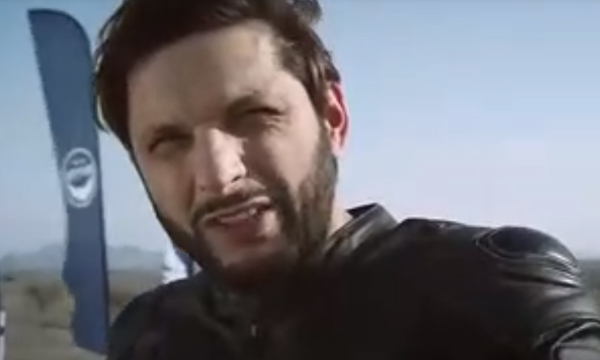 And Khan looks ravishing, all dolled up to race her idol in the TVC
Watch the TVC for yourself here!
Well, Afridi is super talented and it is not surprising for us to know that a Bollywood diva is all gaga about him. Honestly, who isn't?
However, the launch of T10 will ensure that icons belonging to India and Pakistan will come together in the name of sports. And we will be hearing more such stories of admiration and peace.  Truly, cricket and art have no boundaries.
Stay tuned to Brandsynario for more updates.