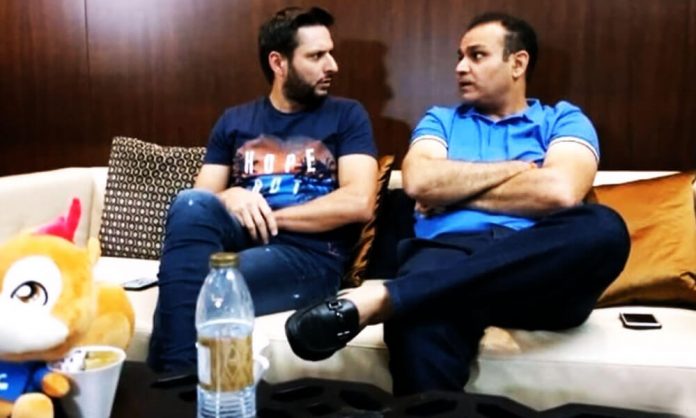 What happens when two of the best talents from India and Pakistan Cricket team meet? Things get crazy! This is what happened when Boom-Boom Shahid Afridi met powerhouse Virender Sehwag.
Both of their country's top-notch cricketers got together for a live segment, answered several questions from their fans, and enjoyed multiple tasks.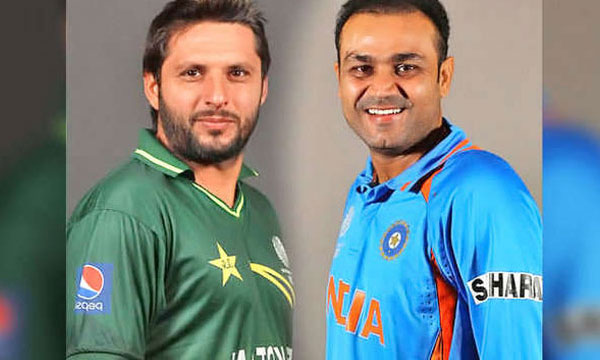 They even played a game called 'Guess Who'. Each individual took turns to imitate player from their national team, and the other had to guess who that person is.
They went on to answer interesting questions, with Sehwag revealing that MS Dhoni called him by the nickname Viru Pa, whereas Afridi received the famous nick 'Boom Boom' from Ravi Shastri.
When asked about who their favourite opponent is in the game, Sehwag shared that it has always been team Pakistan from his debut against the country back in 1999. He also shared that the player who scared him the most was Rawalpindi Express Shoaib Akhtar as there was absolutely no indication when the ball was to hit your shoe or head!
Whereas Lala shared that he was not exactly afraid of any player, but the most difficult one to bowl to was none other than Viru himself. He also added that he does not pay any attention to superstitions and believes in focusing on the game instead.
When Afridi was asked if not cricket, where would he be, he responded that most of his family members are either businessmen or are in the army, he would have joined the forces as he always had a keen interest. Whereas Sehwag shared that his father was a farmer and he would have probably been one too.
The destructive batsman from India taught the 'King of Sixes' a famous dialogue from the famous Bollywood Blockbuster Dangal.
Both even enjoyed making prank calls to their family and friends and burst into fits of laughter!
Both rivals and friends enjoyed a great time with each other, clearly proving that citizens of both the nations can also get along very well, be it over a game of cricket or a cup of tea!
Stay tuned to Brandsynario for more news and updates.