Shafqat Mahmood has gained an immense amount of popularity with students as decisions on schools' closure remains a rollercoaster ride. What are memes trending on now?
The Third Wave Closure 
Schools have been decided to remain closed until April 11th as the third wave of coronavirus strengthens its grip in Pakistan. These closures – at least 6 or 7 times – pose a huge obstacle to education. Online education is not the same and many have to appear for exams.
However, many students are extremely happy at the schools' closure and demand for a postponing of exams.
Our syllabus is incomplete our preparation is incomplete and we are being forced to take exams without any favours unlike local boards.
Students who are giving CIEs are also PAKISTANI.
CARE FOR THEM TOO.#cancelexamspakistan2021 @Shafqat_Mahmood pic.twitter.com/jD7lJcTdh9

— Abdul Moiz🇵🇰//Cancel Mafia Stan (@Moizhere_) March 24, 2021
What's Trending On Twitter?
#CancelExamsPakistan2021 is trending on Twitter. Students appearing for board exams, O level send-ups, A level mocks etc are all demanding for their exams to be cancelled. They base this demand on the reasons that their syllabus is incomplete and their mental health in shackles due to the pandemic. 
Others are simply calling for closure because they are lazy and have not started studying for their exams yet. Are you the last-minute student or the topper one who has finished the syllabus thrice two months before?
Memes Going Viral
Of course, Pakistani's' love language is humour. Here are all the memes being made on the situation that has us cracking up. 
Pakistani students to @Shafqat_Mahmood right now: #Shafqatmehmood #cancelcieexams2021 #cancelexamspakistan2021 #BreakingNews pic.twitter.com/JrigsmM2Cg

— 𝑪𝒂𝒍𝒍 𝑴𝒆 𝑩𝒆𝒆𝒃…….🔥 (@RapperBeeb) March 24, 2021
#cancelexamspakistan2021#cancelcieexams2021
No one:
Shafqat Mehmood right now…😂😂 pic.twitter.com/RbOx3IojOT

— Shararati Fouji (@ShararatiF) March 24, 2021
Shafqat Mehmood : "It's better to open institutions"
Le topper: 😂 #cancelexamspakistan2021 #cancelcieexams2021 pic.twitter.com/PVbOWp6Hzc

— ɪꜰᴛɪخᴀʀ ᴋʜᴀɴ👑 (@iftikharkhan26) March 24, 2021
#Shafqatmehmood to students of Sindh and Balochistan 😂😂#cancelexamspakistan2021 pic.twitter.com/N1qOpJMzq3

— حمزہ کلیم بٹ (@hamzabutt61) March 24, 2021
#Shafqatmehmood jani don't make us sad today #cancelexamspakistan2021 pic.twitter.com/xmNfVwDL2H

— Amy abid 🇵🇰 (@amy_sayssss) March 24, 2021
Uncle shafqat jani If you want the love of millions of children like a son, then postpone the exams#cancelexamspakistan2021@Shafqat_Mahmood pic.twitter.com/gCwJ10iiPB

— Hammad Balouch (@HammadB29104264) March 24, 2021
Waiting for shafqat Mehmood and NCOC #BreakingNews #cancelexamspakistan2021@Shafqat_Mahmood pic.twitter.com/TFjGfSuQot

— 💛 | شعیب محمود | 👑 (@ShoaibMehmoodM) March 24, 2021
What Was Decided?
Shafqat Mahmood has decided that the hotspots of coronavirus in Pakistan will see their educational institutes closed until April 11th. However, no one will be passed this year without appearing for exams. 
ANNOUNCEMENT:
All Public & Private schools of Lahore, Rawalpindi, Gujranwala, Gujrat, Multan, Faisalabad, Sialkot, Sargoda, Sheikhupura will remain closed till April 11th, 2021. The remaining Districts will be open on previous schedule.

— Murad Raas (@DrMuradPTI) March 24, 2021
Local board exams will continue as per routine. Moreover, Shafqat Mahmood will meet with and discuss the postponement of CIES with the CIE board itself. It appears Sindh and Balochistan's districts will have their educational institutions remain open.
Comparison with International Policies
The UK is a prime example of a country prioritising the education of its youth. When all else was closed, schools remained open. When a national lockdown was imposed, the first institution to open after its relaxation, were schools.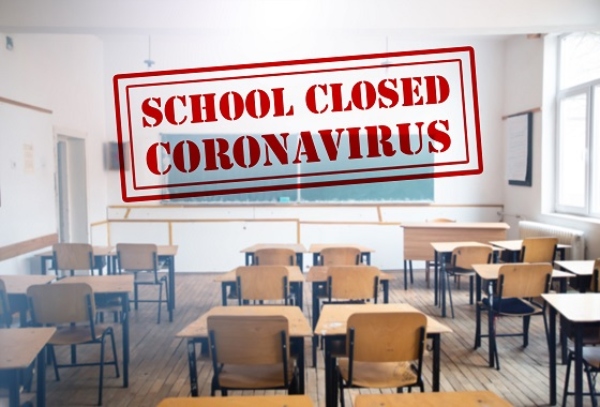 However, in Pakistan, the first thing closed are schools and the last thing opened are schools. Weddings are currently allowed with a massive upper limit of 300 people. Restaurants and parks are open yet schools have been closed.
This represents negligence of the attitude towards the education of Pakistan's youth which can be challenged. If all else fails, primary schools shall be closed while higher education must be favoured.
Stay tuned to Brandsynario for the latest news and updates.