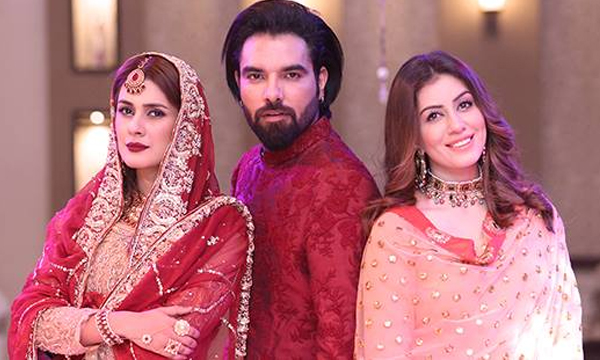 We have seen"Wajahat Rauf"'s directorial expertise in a Pakistani movie, Karachi Se Lahore, and Lahore Se Aagey. Now 'Shadi Mubarak Ho' is the veteran experiment for television.
So far, from the looks of the promos and the BTS, the drama appears quite entertaining. The story appears to be a romantic-comedy and will be a family drama. Lately, a lot of dramas with serial storylines and social issues are being showcased on our T.V Screens. Shadi Mubarak Ho seems to break the clutter to produce a light-hearted comedy for the audience.
The best part of the drama is its cast, sporting the creme de la creme of Pakistan's entertainment industry.
CAST OF Shadi Mubarak Ho Drama
We are loving Kubra Khan in 'Alif Allah Aur Insan' and 'Andaz-e-Sitam'. Her avatar in Shadi Mubarak Ho looks bubbly and vibrant.
Yasir Hussain joins her in the lead role and we all know, he never fails to pull off comic roles.
But adding the spark in the cast is the evergreen, Bushra Ansari. She made us fall in love with her role as "Saima" in Azhar ki Aye Gi Baraat! We wonder what her character will be like in yet another shadi-based serial.
Salman Shahid and Sadia Faisal will also be seen in Shadi Mubarak Ho.
PROMO
We are so loving the promo of Shadi Mubarak! Showcasing a Punjabi style wedding, everybody is grooving to the desi beat and partying the night away!
Timings & Schedule
The drama is all set to be aired after Eid-ul-Fitr. It will be broadcasted every Thursday at 8:00 pm.
BTS