With the number of automotive brands entering Pakistan, there is a lot of hype. Where we think that there were only a few brands within, many new have introduced themselves. You must be aware of Changan making its entry into the country.
Their new vehicle, going by the name of Alsvin, has been quite successful in its advent here. More and more people are now buying the car and its booking has completely run out. The vehicle promises extraordinary features with a premium feel to it.
Similarly, another brand, soon to come, is known by the name of BAIC. They became quite the hot topic in 2019 but got suppressed due to the whole pandemic situation. MG Motors is yet another one on a swift rise to the top. However, something related to MG has just happened!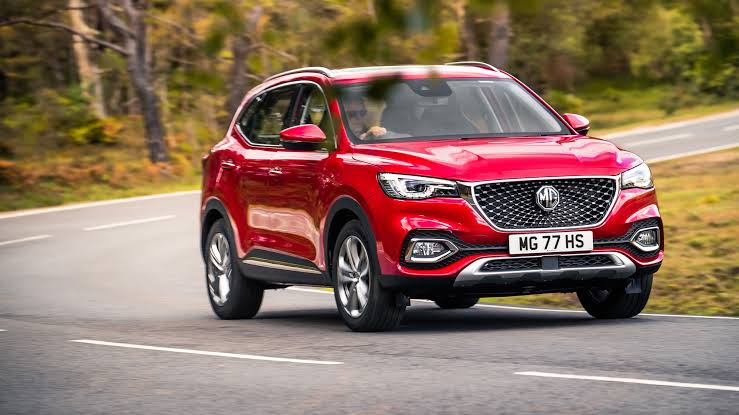 MG Motors And History:
This is a company which is known for making absolutely robust and outstanding vehicles. They may not be out in the market as much as the rest of them, but they are known. It started off as an underdog in the race towards the combustion engine era. The British company, also known as Morris Garages, was later acquired by China.
Now they have gotten the Greenfield status to assemble cars in Pakistan. Two of the vehicles are currently the most known here. One of them is the MG HS, and the second is the MG ZS. The ZS variant is non-EV, though. The latest news states that a truck carrying MG vehicles has had an accident! How and what must have happened?!
A Recent EV Involved Accident:
The accident occurred near Daulatpur, Sindh, last week. Sources state that the car carrier lost seven of the SUVs transported across an area. At first, it was believed that 12 electric vehicles were lost. However, this news was later retarded false and rectified. They stated that it was not EVs but seven gasoline-powered vehicles.
While it can be seen that the vehicles were not EV, it is still a huge event. Brand new vehicles, involved in an accident, cannot be a light blow to the company. As a recent entry into Pakistan, they must have received quite a lot of damage on their end. We hope that they are able to recover from it. Pakistan has barely seen any action from MG, there is much to anticipate in terms of vehicle releases.
Further Developments:
We have yet to see the consequences that come about after this accident. Apart from the damages to the vehicle, there may be human casualties, and those are to be seen too. Additionally, there is a security risk added here also. The fallen cars can be salvaged for their parts or refurbished. These cars can then be sold on the market at much higher prices.
We hope that the company can increase its safety measures even more after this incident. After all, we don't want to have a wrong end to a car brand that just started working here.
Stay tuned for more from Brandsynario!