The pandemic has caused countries to go into lockdowns; people have remained indoors for more than two months. It has become difficult for parents to manage home-schooling their children and work from home at the same time. To make things a tad bit easier, marketing agency, Work in Progress, is bringing education to the streets.
WIP's 'Seven-Word Lessons' are aimed at providing children with teachings on different subjects on billboards around the country.

WIP has done this to engage grade-school children in a fun new way. Children can experience a completely different form of virtual learning. A new lesson will appear every day at noon on digital billboards in various cities such as Chicago, Denver, Kansas City, Los Angeles, New York, Phoenix, and Washington D.C.
With classrooms closed, we're bringing education to the streets. Seven words at a time. Teachers, submit #SevenWordLessons at https://t.co/hC9ADH5VFw pic.twitter.com/HNASSziFRm

— Seven-Word Lessons (@7WordLessons) May 14, 2020
These billboards are located in areas that have the most housing societies to reach the most children. However, those who do not live in the vicinity of the advertisements can access these lessons online on social media platforms such as Facebook, Instagram, and Twitter.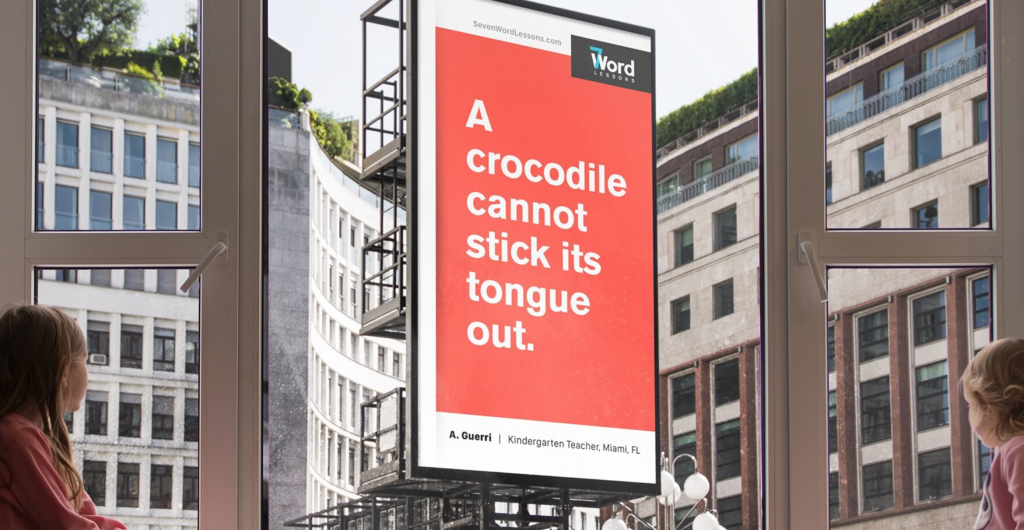 Thanks to Mr. Barton for this lesson! Teachers, want to see your lesson on a billboard? Submit #SevenWordLessons at https://t.co/JMKRKDHUU5 pic.twitter.com/oy8BoypuG5

— Seven-Word Lessons (@7WordLessons) May 18, 2020
WIP Co-Founder Matt Talbot mentions that the idea came from their very own experiences. The employees and partners have experienced difficulties in home-schooling their children, and that is what has inspired this latest innovation.
Talbot further mentions,
"The struggle is not just to teach them, but keep them entertained and engaged. Teachers had to adapt to not having their classrooms overnight, and parents had to become teachers overnight. Everyone is also trying to create some new routine that school used to provide, and so we really liked the idea of putting these lessons up at the same time every day to help provide that in some small way."

The campaign will run over 400 lessons, sourced from school teachers who are given credits for the lessons they send in. WIP mentions that the submitted readings will be compensated $25 for every experience that gets published on the digital billboards. They have a choice of donating this money to DonorsChoose, which is a non-profit educational organization that helps classrooms in need.
Follow Brandsynario for the latest news and updates.